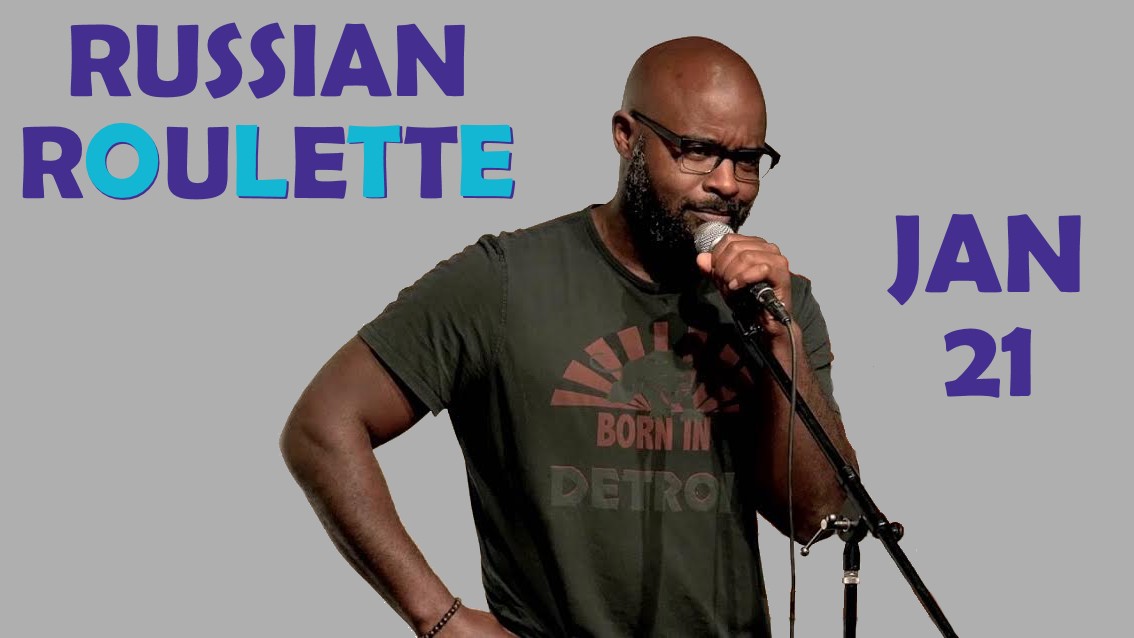 Back Fence PDX: RUSSIAN ROULETTE
Storytellers* include Returnees (PDX), JASON SAULS (PDX, past winner), Comic/Improviser, Voted WW Reader's Poll 2016 Best Comedian in Portland BRI PRUETT (PDX), Creator of Kickstand Comedy, Professional Video Game Emcee DYLAN REIFF (PDX) & Veterinary Technician, Animal Rescuer & Caregiver KAHLIE TOWLE (PDX), plus soon-to-be favorites: DJ for WOWD-LP 94.3FM, Writer for Oregon Music News MELLISH (DC), Singer/Songwriter CAMILLE ROSE (PDX), Style Editor at Portland Monthly, Stylist EDEN DAWN (PDX)!
Hosted by B. FRAYN MASTERS & CHRIS WILLIAMS
Music by DJ Maxx Bass
$16-20 ADVANCE ⎮ $18 DOOR — Note: We will have walk-up tickets set aside for sale at the door. VIP ticket holders will have seats reserved on the main floor in the front rows until 5 mins before showtime.
More about RUSSIAN ROULETTE…
How it works: each show begins with a full wheel of juicy story prompts. One of the 8 storytellers will be randomly drawn. They spin the wheel to decide the prompt for their story. They can play or pass. If they pass another teller can steal their prompt. Then the risky part…each storyteller has only 5 minutes to come up with a true 5-minute story based on that prompt! It's like we invented a new game called truth AND dare.
At the end of the night, the audience will select a winner who will receive 50 bucks and some other cool prizes, like bragging rights for life. The winner will be invited to come back to the next show! And one lucky audience member will also win some prizes!
*Storytellers subject to change without notice. Stories may contain explicit language and/or subject matter.