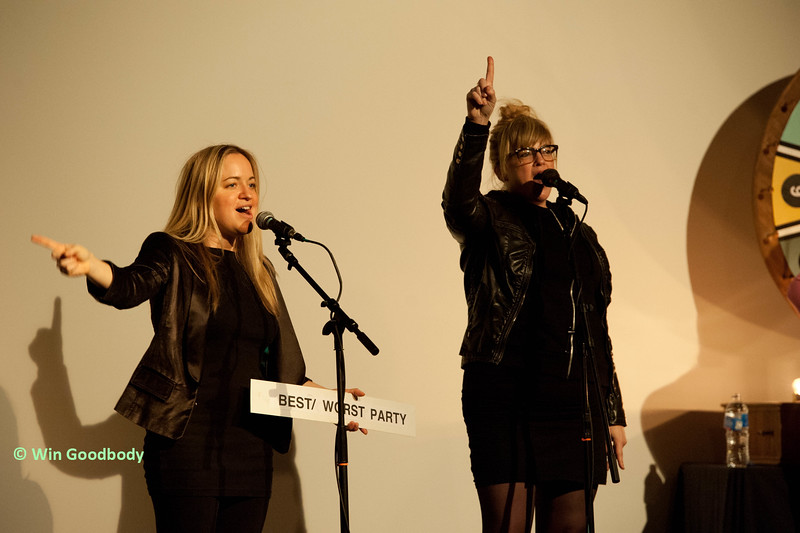 Back Fence PDX: RUSSIAN ROULETTE
Wed, Dec 6, 2017 at 7:30pm
FEATURING* 3-Time Winner from our July show, Works at Portland Public Schools, Broke Gravy Improv, Ghost Made Him Sick in the Most Haunted Castle in Ireland, Rode a Train in N. Korea CHRIS WILLIAMS, High School Teacher, Camp Director, Camouflage Expert RENEE JENKINSON, Two-Time Winner, Chef at Noble Rot, Can Sing the Shit out of Bad Company, Dad Swam Against and Defeated JFK LEATHER STORRS, January Winner, Veterinary Technician KAHLIE TOWLE, going up against formidable new challengers: Finalist in Portland's Funniest Person Competition, Founder of Lez Stand Up, Extreme Jigsaw Puzzler KIRSTEN KUPPENBENDER and Member of That's What She Said Queer Comedy Collective, Seasoned performance Artist + Grandma in Training KATIE PIATT.
Hosted by B. FRAYN MASTERS & MINDY NETTIFEE
Music by Bobby D from XRAY
$16-20 ADVANCE ⎮ $18 DOOR — Note: We will have walk-up tickets set aside for sale at the door. VIP ticket holders will have seats reserved on the main floor in the front rows until 5 mins before showtime.
More about RUSSIAN ROULETTE…
How it works: each show begins with a full wheel of juicy story prompts. One of the 6 storytellers will be randomly drawn. They spin the wheel to decide the prompt for their story. They can play or pass. If they pass another teller can steal their prompt. Then the risky part…each storyteller has only 5 minutes to come up with a true 5-minute story based on that prompt! It's like we invented a new game called truth AND dare.
At the end of the night, the audience will select a winner who will receive 50 bucks and some other cool prizes, like bragging rights for life. The winner will be invited to come back to the next show! And one lucky audience member will also win some prizes!
*Storytellers subject to change without notice. Stories may contain explicit language and/or subject matter.