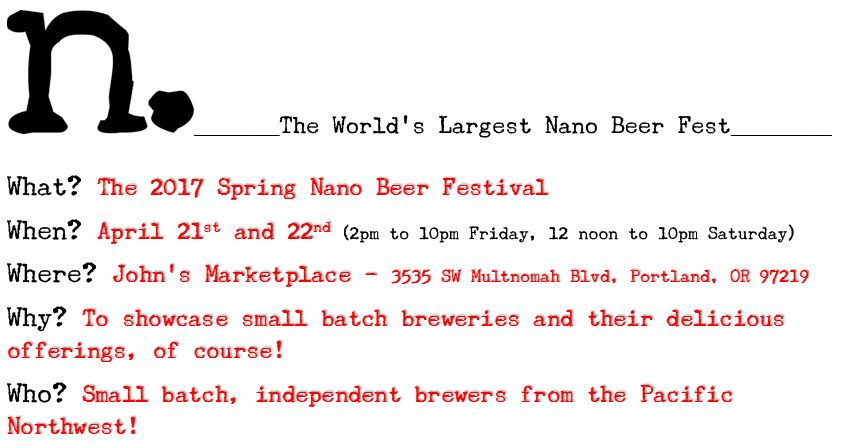 2017 Spring Nano Beer Fest "The Worlds Largest Nano Beer Fest!'
Friday 2 pm - 10 pm, Saturday 12 pm - 10 pm
General Admission
more info
GA - Pre - Sale Buy in advance and get 50% more tickets! GA - Pre- sale. Commemorative glass and 15 tickets (vs 10 tickets at the door)
VIP Pre-Sale
more info
VIP package includes early entry (1 pm on Friday) Nano Beer Fest glass and 25 tickets! Come in early, beat the crowd and enjoy more of the unique beers.
2017 Spring Nano Beer Fest - "The Worlds Largest Nano Beer Fest!"
Featuring over 30 brewers and over 60 unique small batch beers, ciders and meads
Two-day event, rain or shine with an awesome raffle featuring prizes from Showers Pass, Kegs Unlimited and more!