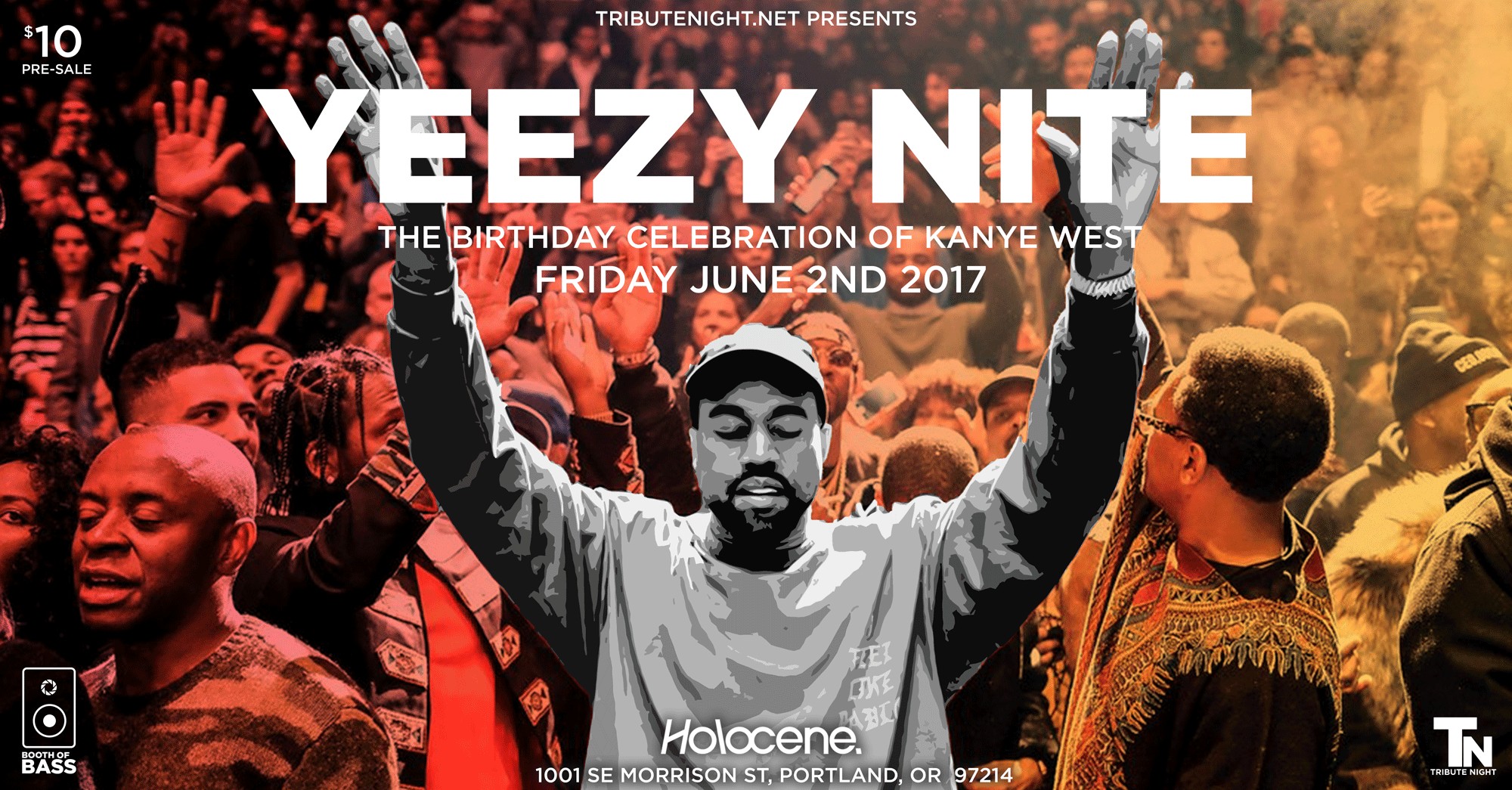 Presented by: Tribute Night
Yeezy Nite
General Admission (Please Read the Description)
more info
This is a Pre-sale ticket guaranteeing your entry from 9pm to 10PM. After 10 PM your ticket will be subject to capacity this meaning if we're full you will be allowed in on a one in one out bases, but you will still be let in before the general mission.
Yeezy Nite
21+, $10
Tribute Night Presents
A Kanye West Tribute Night
On June 8th, 1977, a legend was born by the name of Kanye West. On Friday June 3rd, 2017, Anteuppdx.com and Tributenight.net will celebrate the 40th Birthday of Kanye West. All night long we will be playing classic Kanye West plus rarities, remixes, as well as his production. This Night is meant for the TRUE Kanye West fans. We will have a special themed Kanye West Photo Booth provide by Booth of Bass + a Snapchat Filter and more.
If you haven't been to one of Ante Up's Tribute Nights, they are truly amazing and unique. So get ready. On June 3rd, it is officially Yeezy Nite
Free Yeezus-themed Photo Booth all night