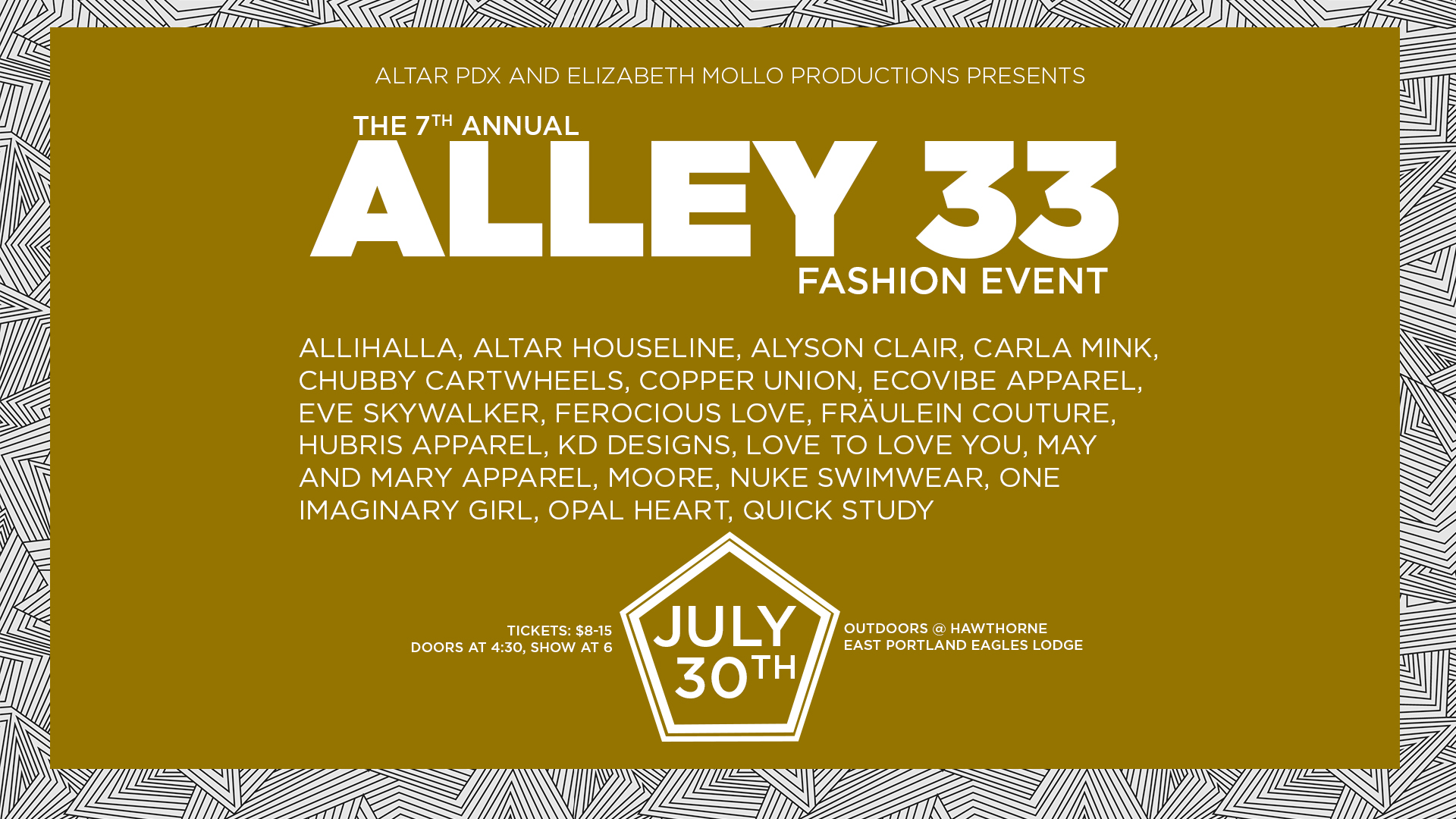 The Alley 33 Fashion Event
Sun, Jul 30 from 4:30pm - 10pm
Alley 33 Productions Presents:
The 7th Annual Alley 33 Fashion Event
*** Alyson Clair (Headliner!!) ***
Fräulein Couture
Hubris Apparel
KD Designs
Briana Diaz Jewelry
Claws Out
Eve Skywalker
KD Designs
Portland Fashion Institute
Produced by: Cassie Ridgway and Elizabeth Mollo Productions
Emcee: Allison Burt-Tilden
Music by: DJ Gregarious
Hair and Make up: Beau Monde Academy

Doors at 4:30PM | Show at 6PM

Tickets: $12 Advance | $15 Door | $8 Student (Day of only with Student ID)

The Alley 33 Fashion Event is an annual runway show in the heart of the historic SE Hawthorne district. The infrastructure is just one of the many attractions in which a massive 90 foot runway and set design is constructed outdoors that overflows with hundreds of fashion-enthusiasts. The show focuses on ready-to-wear manufacturers from Portland and surrounding regions in the largest premier of designers in one event.