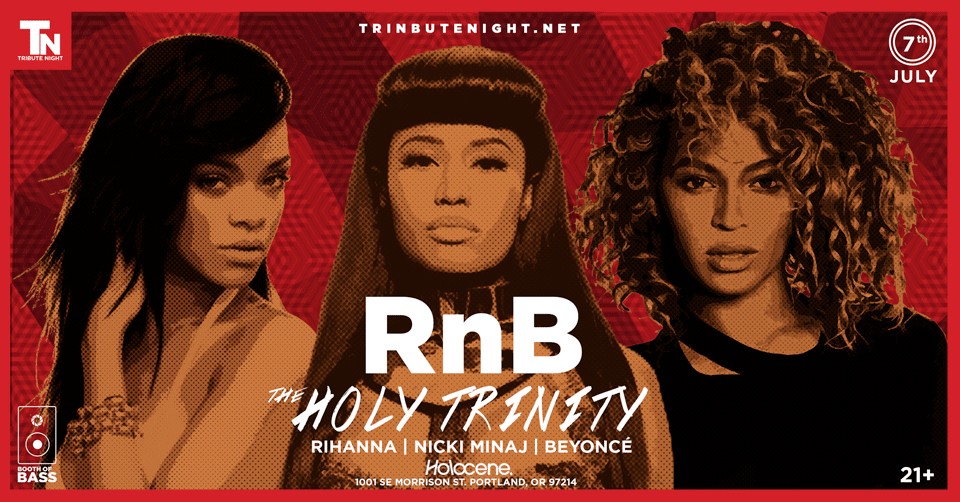 RnB The Holy Trinity: Rihanna, Nicki Minaj, Beyoncé Tribute
21+, $10 Pre-Sale
Tribute Night Presents: The Holy Trinity
The holiest of our Tribute Night series, has returned. All night long we will be playing nothing but our three legendary Queens of the music game, Rihanna, Nikki Minaj, and Beyonce. That means we'll be playing all the hits, features, collabs, and more. As always Booth of Bass will be handling Tribute Nights Decked out Photo Booth, and we'll have a free Snapchat filter to commemorate the night.
-Free photo booth all night
-Live video art of the Holy Trinity playing music videos and more all night long!
-@anteuppdx Crew will be Holding down the decks all night long.
-Dress like your favorite queen and help us decide who is the queen of all queens!
#holytrinitypdx