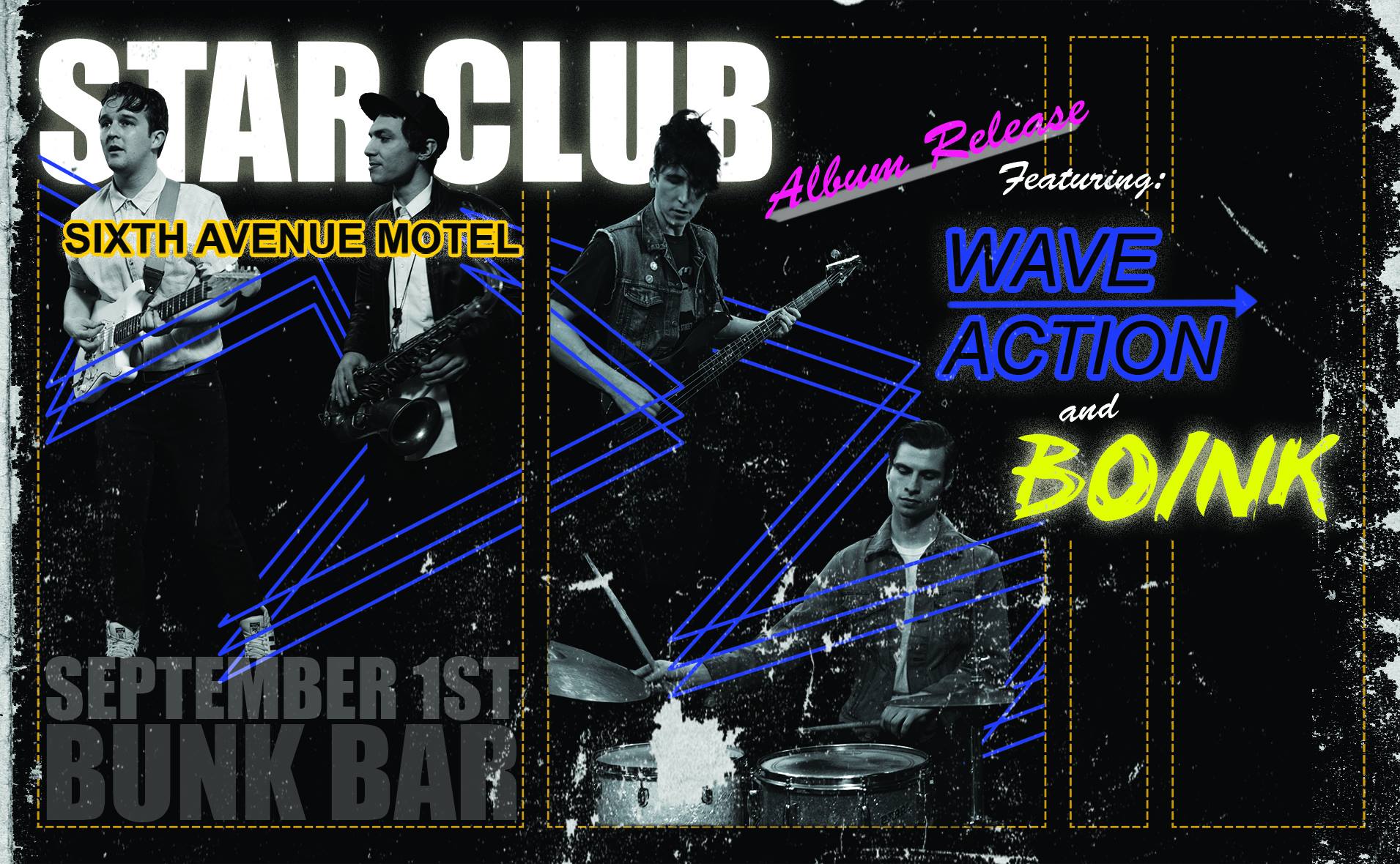 Star Club Album Release Show!
Star Club, Wave Action, Boink
Fri, Sep 1, 2017 at 9pm
$6 advance / $8 day of show
21+

STAR CLUB
starclub.bandcamp.com
This will be a night of in your face rock and roll with talented musicians to back it up. There will be saxophone, there will be marimba, there will be dancing accompanied by decorations and stage props. The performances you witness will be full of intention and meaning. Attend the show to get first dibs on Star Club's new full length; ten songs intentionally arranged on two sides of a tape like it's thirty years ago.

Furthermore, Star Club will blare catchy riffs and short 'mad' saxophone solos complimented by a driving rhythm section and a wild man on the microphone. Guaranteed dancing will commence.

Wave Action
waveaction.bandcamp.com
Wave Action has been killing the local scene with their surfy post-punk vibes and shredding guitar lines that will make you cry when their tapes are all sold out; as they often are.
BOINK
Separated from birth, BOINK have all finally come together after 30+years of wandering the musical desert of life. Once together, the sounds of spastic, electrical surges of art punk/cumbia/psyche emerge like oil spewing away from water once they touch. Their sound is truly like nothing else; a sight to be seen live to fully comprehend the weirdness of it all. Consisting of Portland, Oregon phenomenal bands such as Sun Angle, Havania Whaal, The Wild Body, Máscaras & Bitch'n, these six homies are starting a new chapter of resonance on the streets of Portland.