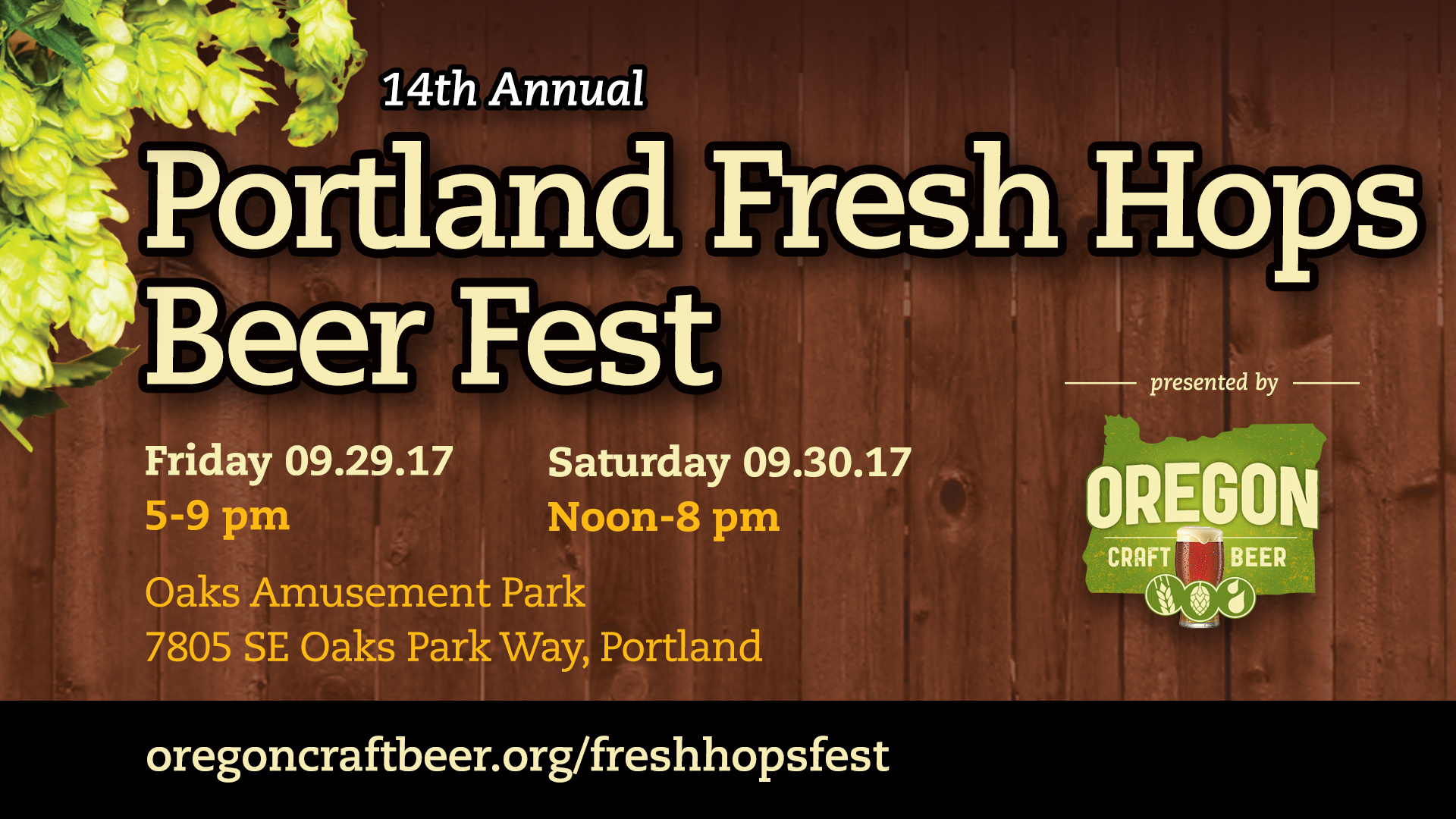 Portland Fresh Hops Beer Fest
Friday, 9/29 - 5-9pm || Saturday, 9/30 - 12-8pm
21+
Beer Tasting
Food trucks
Fresh Hops
$20 for glass + 8 tickets
more info
Admission is free. Must purchase $20 glass + 8 ticket package to sample beers. Ticket sales end 9/27 at 5pm.
14th Annual PORTLAND FRESH HOPS FEST
Friday, September 29, 2017 – 5:00-9:00pm
Saturday, September 30, 2017 – Noon-8pm

Oaks Amusement Park
7805 SE Oaks Park Way-Map
Portland, OR

Free Admission. Must purchase a glass to sample beer.
$20 for glass + 8 drink tickets.
Additional drink tickets may be purchased at event. Single drink tickets are $2 or four for $5.
We will only sell up to 8 drink tickets per person at any one time.
21+ to drink – 1 person per glass

Dogs on leashes allowed as long as they behave.
FRIDAY
No Minors
—————————————————–
SATURDAY
Minors permitted entrance until 5pm
Glass sales until 7pm
Drink Ticket sales until 7:30pm