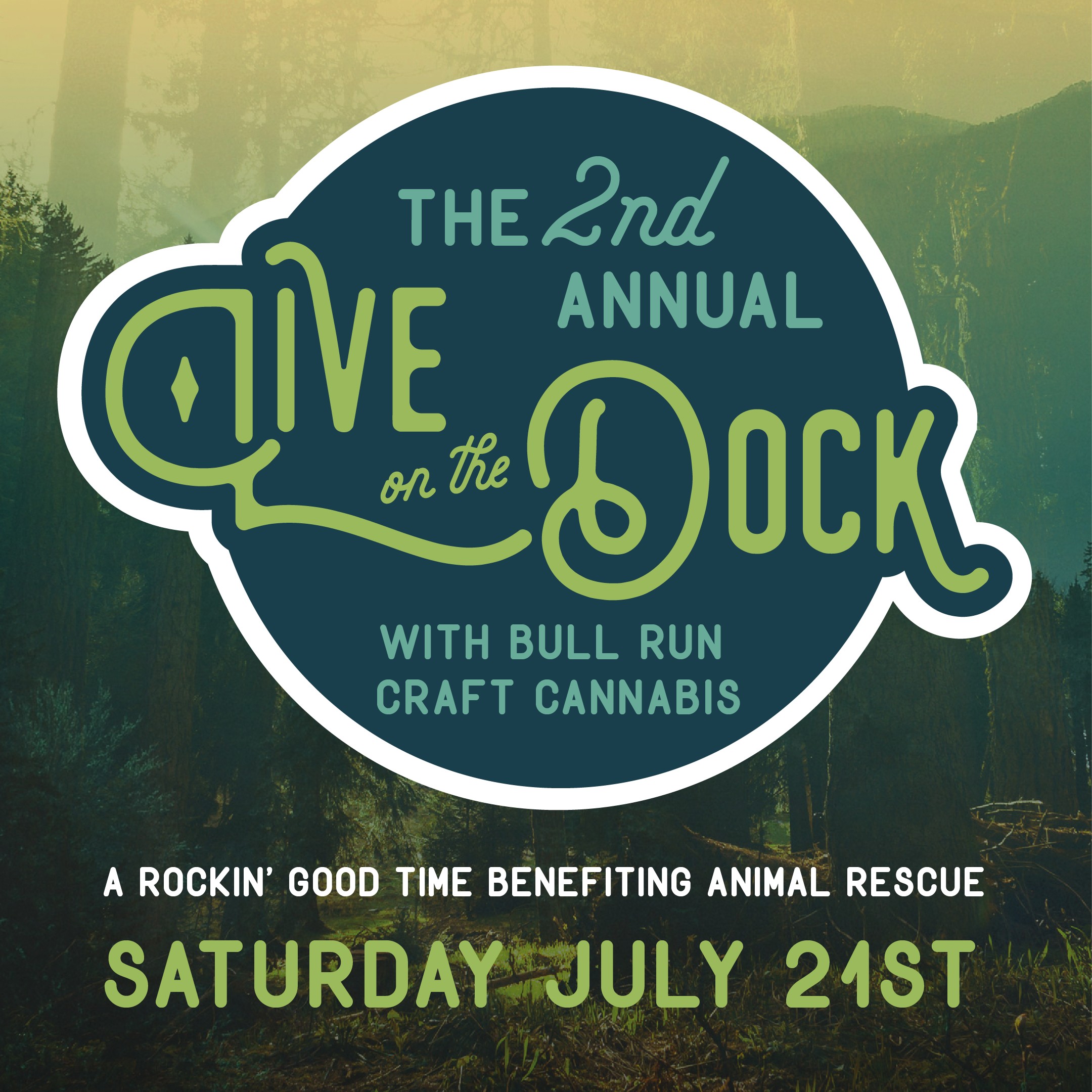 Bull Run Craft Cannabis Presents
The Second Annual Live on the Dock


A rocking good time to benefit animal rescues!
Sat, Jul 21 at 3pm
21+ Only, no outside alcohol, cash only, ATM on site, please no pets
Early Bird Purchase General Admission Ticket
more info
buy Early Bird tickets and save $$$!
Parking Pass
more info
PLEASE CARPOOL AND HAVE A DESIGNATED DRIVER!! Every car will require a single Parking Pass, purchase now and save time and money!
Overnight Camping for 2 People
more info
This ticket purchase will provide 2 wristbands for 2 persons to camp overnight on the farm. Please bring tent and all items necessary and be prepared to carry out all refuse. Running water and toilets will be provided.
Please join us on our historic 64 acre farm for a fun day and evening of live music performances by 89 Vision, Sons of Bitches our favorite Led Zeppelin tribute band headliners, Ramble On and the after party in our Glass Shop by the PNW's only Police tribute band S.O.S.
Enjoy delicious food (including vegan and vegetarian options!) and beer garden provided by Doug Fir Lounge, PBR and Culmination Brewing
There will be fun surprises from our sponsor friends Smoke on the Mountain, Knott Springs, Water Ave Coffee, Bloom Garden Supply, Happy Valley pipe Company, Jayne, MURU and a Happymatic photobooth sponsored by Green Leaf Labs!
GreenForce Staffing is our Mainstage sponsor - band schedule is: 89 Vision 4:30-6pm, Sons of Bitches 6:30-7:45pm, Ramble On 8:30-10:45pm
CBD Dailey is our After Party sponsor - band schedule is: S.O.S will play a high energy set of classic Police songs 11-1am
All proceeds benefit our farm-located non profit Greyhound Pet Adoption Northwest, the Humane Society and Darby and Gracy's Dog Rescue