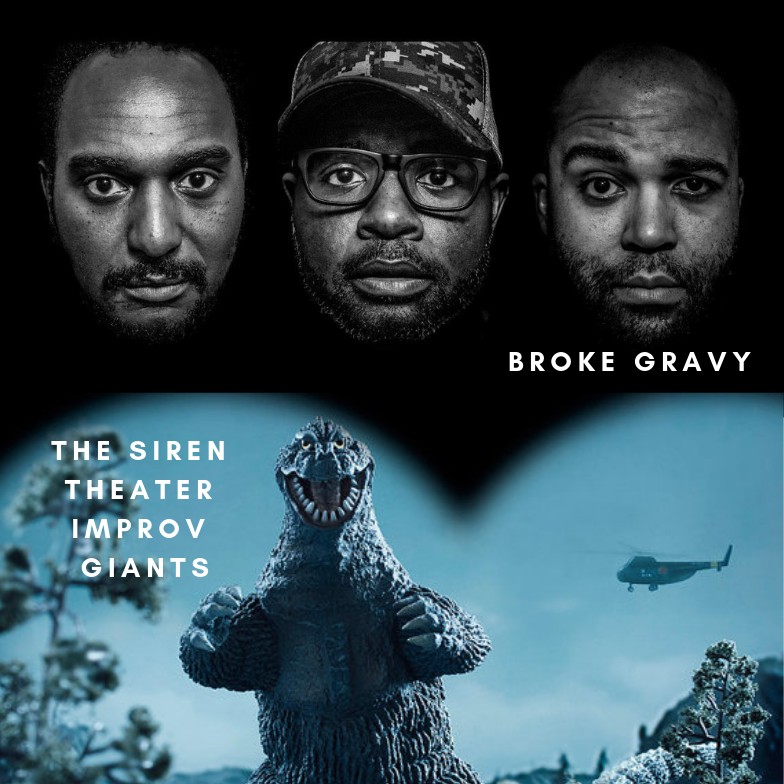 Smart and Sexy Improv Comedy with
Broke Gravy + The Siren Improv Giants
Fri, Nov 15, 2019 from 8pm - 9:30pm
Advanced ticketing ended at 7pm. Tickets available at the door starting at 7:30
What?! Yes!
Broke Gravy + The Siren Theater Improv Giants = An improv dream come true!
Join us for one night of fast and funny comedy made up on the spot by two of Portland's best and brightest improv troupes.
Broke Gravy- Portland's dopest (and most gorgeous) improv trio. Made up of Chris Williams, Leon Anderson and Eric Simons- they are here to turn this party out. You've seen them at just about every festival across the US and on the first Thursday of every month at The Alberta Street Pub.
The Siren Theater Improv Giants- The Siren Theater has made a name for itself, and it partly has to do with their house improv troupe, The Giants. The Giants are a towering inferno of talent, featuring Shelley McLendon, Jed Arkley, Tyler Quinn and Kristen Schier.
One night only!
7:30 doors/ 8:00 show
$10 adv/ $15 door
sirentheater.com