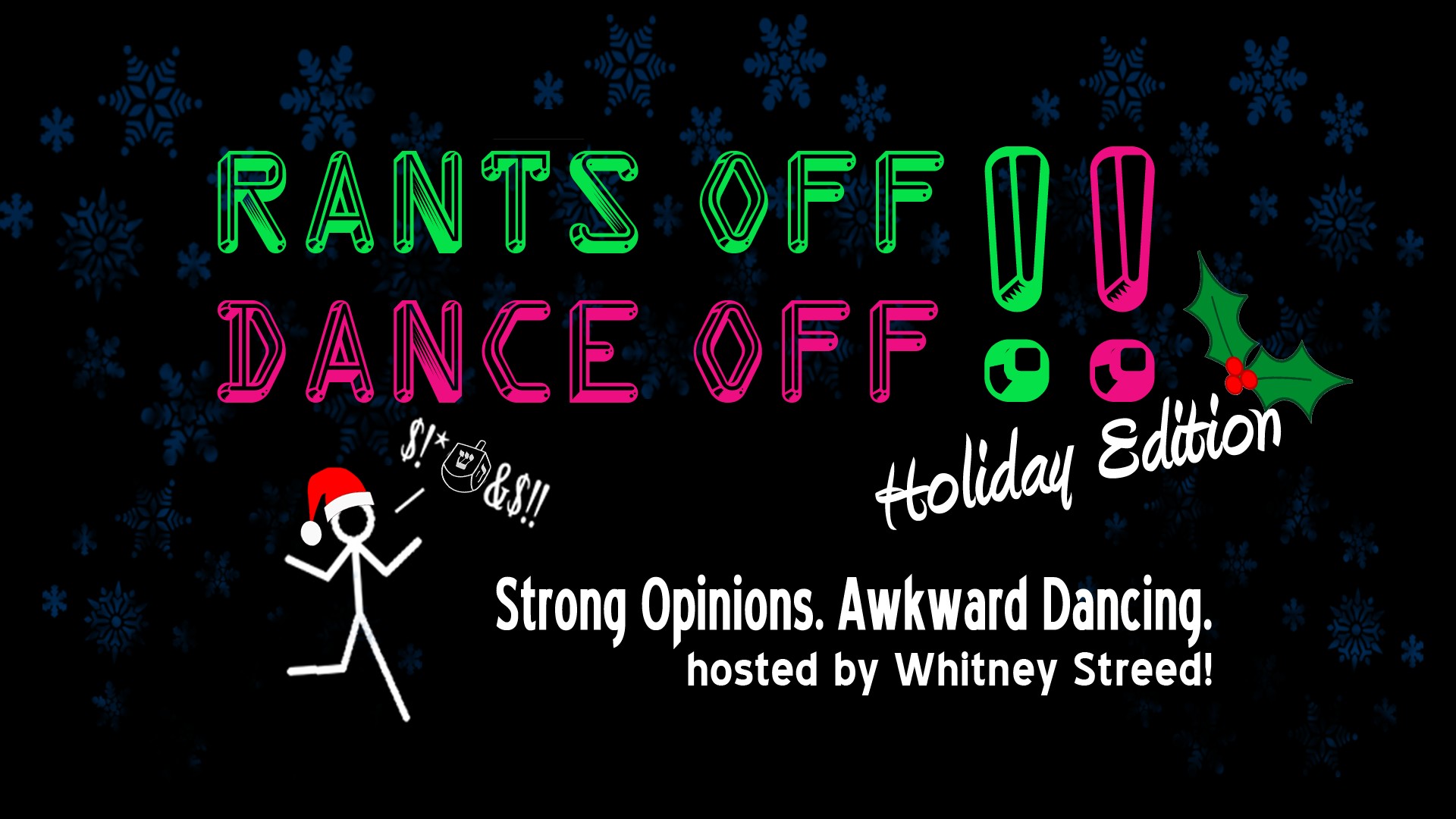 Rants Off Dance Off- Holiday Edition!
Fri, Dec 13, 2019 from 8pm - 10pm
Online ticketing ended at 7:00. Tickets available at the door starting at 7:30.
Rants Off / Dance Off is a comedy game show where comics compete in a battle of vulnerabilities both verbal and physical! Contestants offer their heated opinions on subjects—some prepared, some improvised—and then soothe their raw angry nerves by dancing to a song they may or may not know in advance. Judgement and points are doled out by a panel of three harsh but fair critics. Winners receive little but pride and regrets. Great fun is had by all!
This special holiday edition of Rants Off / Dance Off will feature joyful judgement by Kirsten Kuppenbender, Katie Nguyen, and Amanda "Pants" Taplin, and festive contestants Nariko Ott, Brad Fortier, Jordan Casner, and Richie Stratton.
Rants Off / Dance Off has been seen all over Portland and has a part of Bridgetown Comedy Festival, All Jane Comedy Festival, Portland Queer Comedy Festival, Pacific Crest Comedy Festival, and Bumbershoot in Seattle. Hosted by Whitney Streed with musical direction by Manuel Hall.
One Night Only!
7:30 doors/ 8:00 show
$10 adv/ $12 door
sirentheater.com