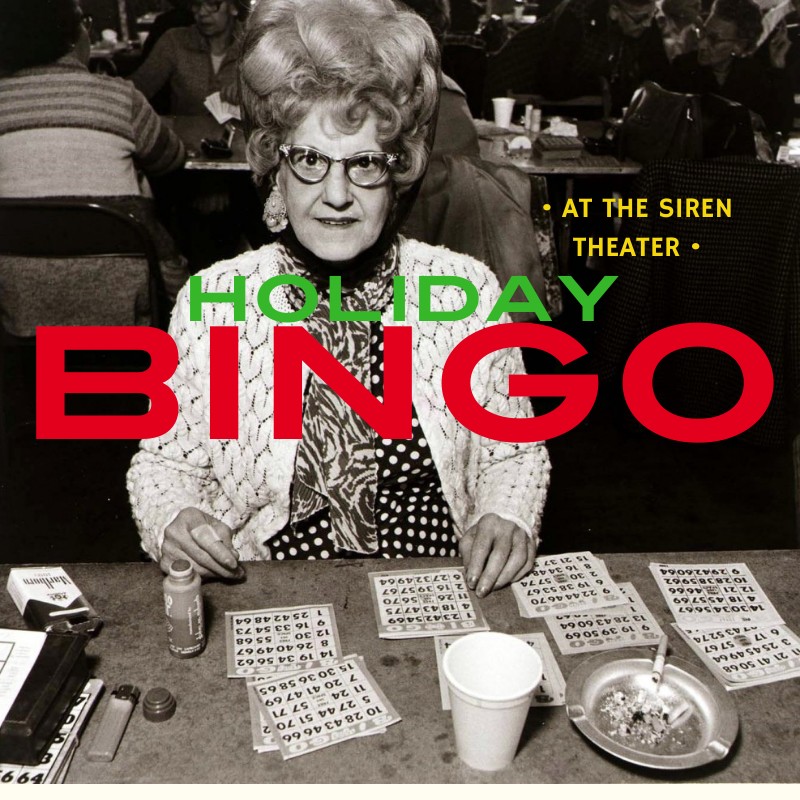 Holiday BINGO!
Sun, Dec 15 from 11am - 1pm
HOLIDAY BINGO!
Join us for Sunday BINGO! Mimosas, prizes, comedy, special guests and of course BINGO as we celebrate the season! Sunday BINGO can sell out at The Siren so get tix early!
Great for adults and kids who can sit still and play BINGO for 2 hours.
$5 for 3 cards/ $1 per card after that
10:30am doors/ 11am game