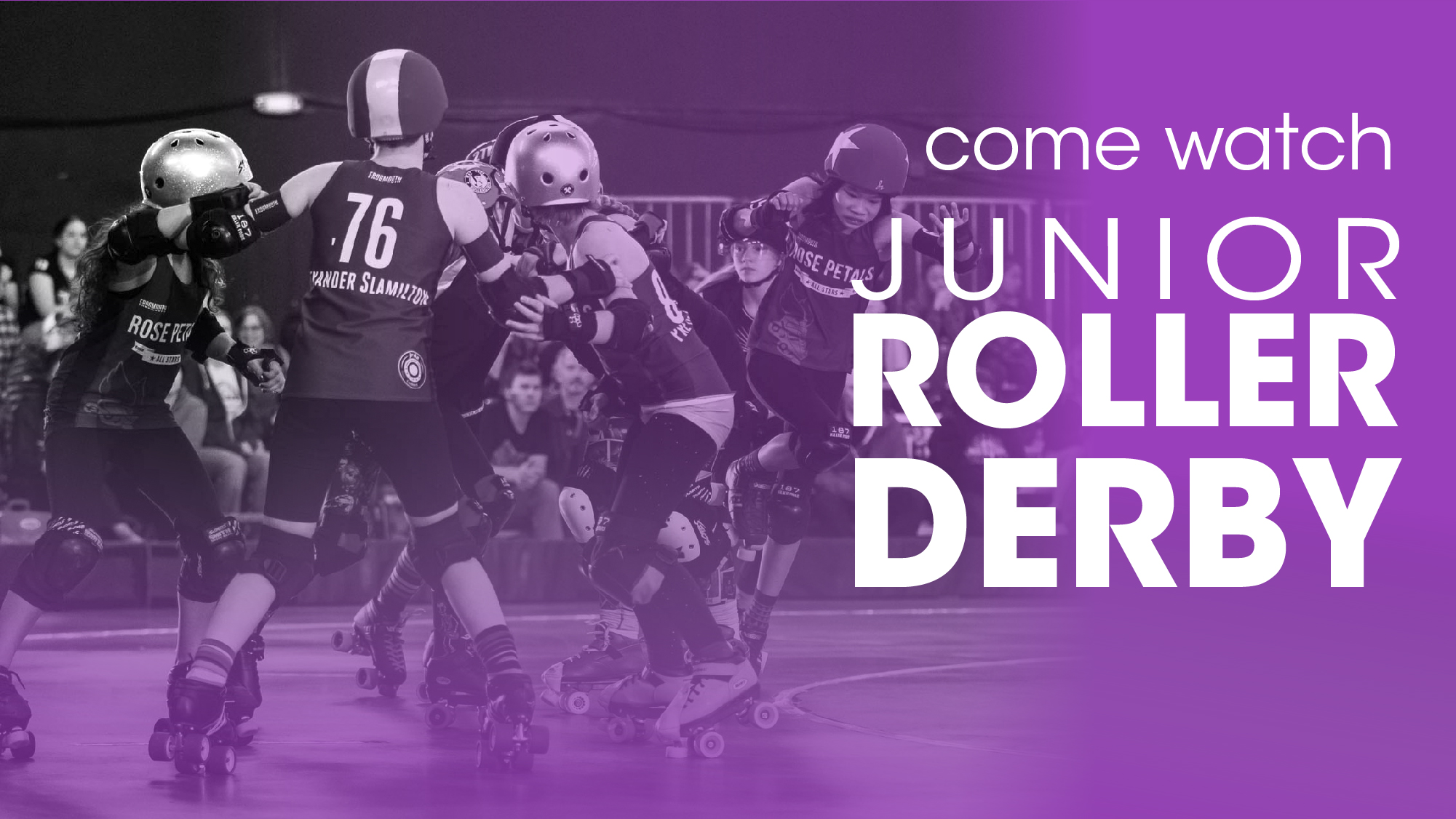 3/28 & 3/29 Rose City Rollers Juniors Tournament
See Games Schedule and per day tickets Below!
Rose City Rollers Rose Petals (ages 7 to 12) & Rosebuds (ages 13 to 18) All Star Roller Derby Bouts with incoming Opponents!
*At least 30 GA tickets guaranteed for sale at the door.*
Interested in group tickets? Check out our Page for details.
Want to win the Trailhead Credit Union Sponsored "Best Seats in the House", including a couch for 2 and drink tickets? Auction goes live on eBay 7 days prior to event.
Be sure to check out our things to Know Before You Go.
New to Roller Derby? Check out this video from the Women's Flat Track Derby Association!
Doors at 10am. Game 1 at 11am See Track Schedule for details
Day One Bridge City Riot Pass
Day One Bridge City Riot Kids Pass
PETALS (7 to 12) GAME ONLY
Bridge City Riot Junior Roller Derby Tournament:
3/28/20 (Game Schedule subject to change as the day progresses):
game 1: 11am - Santa Cruz Derby Groms (Santa Cruz, CA) vs Rose buds All Stars
game 2: 1pm - FOCO Junior Spartans (Ft. Collins, CO) vs Seattle Derby Brats Galaxy Girls (Seattle, WA)
game 3: 3pm - Rose Petals All Stars vs Wine Country Crushers (Yakima, WA)
game 4: 5pm - Santa Cruz Derby Groms (Santa Cruz, CA) vs Seattle Derby Brats Galaxy Girls (Seattle, WA)
game 5: 7pm - FOCO Junior Spartans (Ft. Collins, CO) vs Rosebuds All Stars
Doors at 10am. Game 1 at 11am See Track Schedule for details
Day Two Bridge City Riot Kids Pass
Bridge City Riot Junior Roller Derby Tournament, Day 2:
3/29/20 (Game Schedule subject to change as the day progresses):
game 6: 11am - Santa Cruz Derby Groms (Santa Cruz, CA) vs FOCO Junior Spartans (Ft. Collins, CO)
game 7: 1pm – Rosebuds All Stars vs Seattle Derby Brats Galaxy Girls (Seattle, WA)