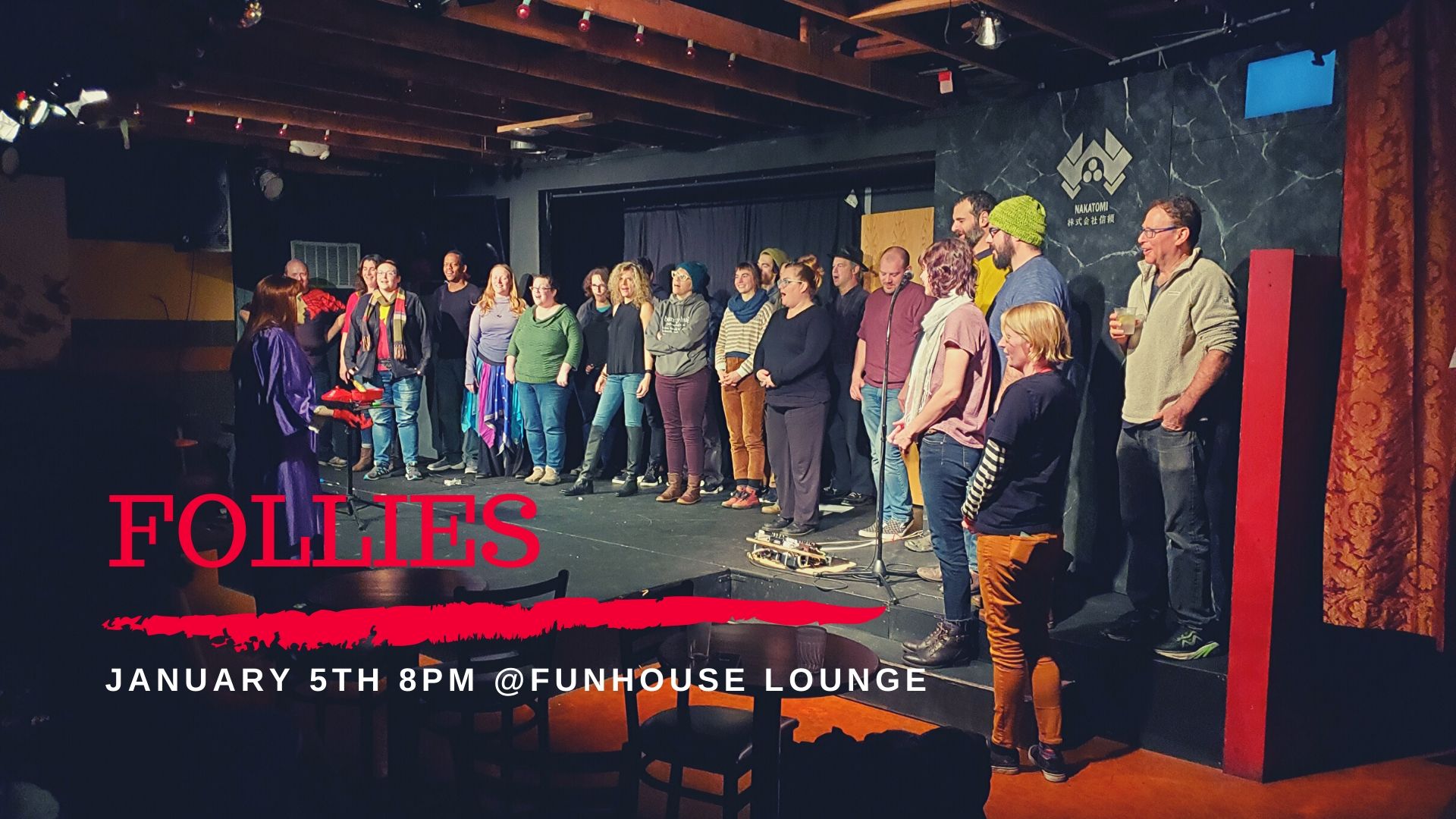 Follies The Unofficially Best Ever Variety Show
Three silly guys sing and dance Old McDonalds. Two comedians jump through a ring of fire. One gothic drag queen gets the whole audience lip syncing. Whatever it is, you'll laugh until your face hurts.

Follies is Portland's premiere physical comedy showcase, launching its fourth season at the Funhouse Lounge. The show is curated and hosted by Italian-born, international performer Stefano Iaboni. Follies says "ciao" to traditional stand-up and improv, and highlights instead the richly diverse, artistic, and hilarious world of physical comedy.