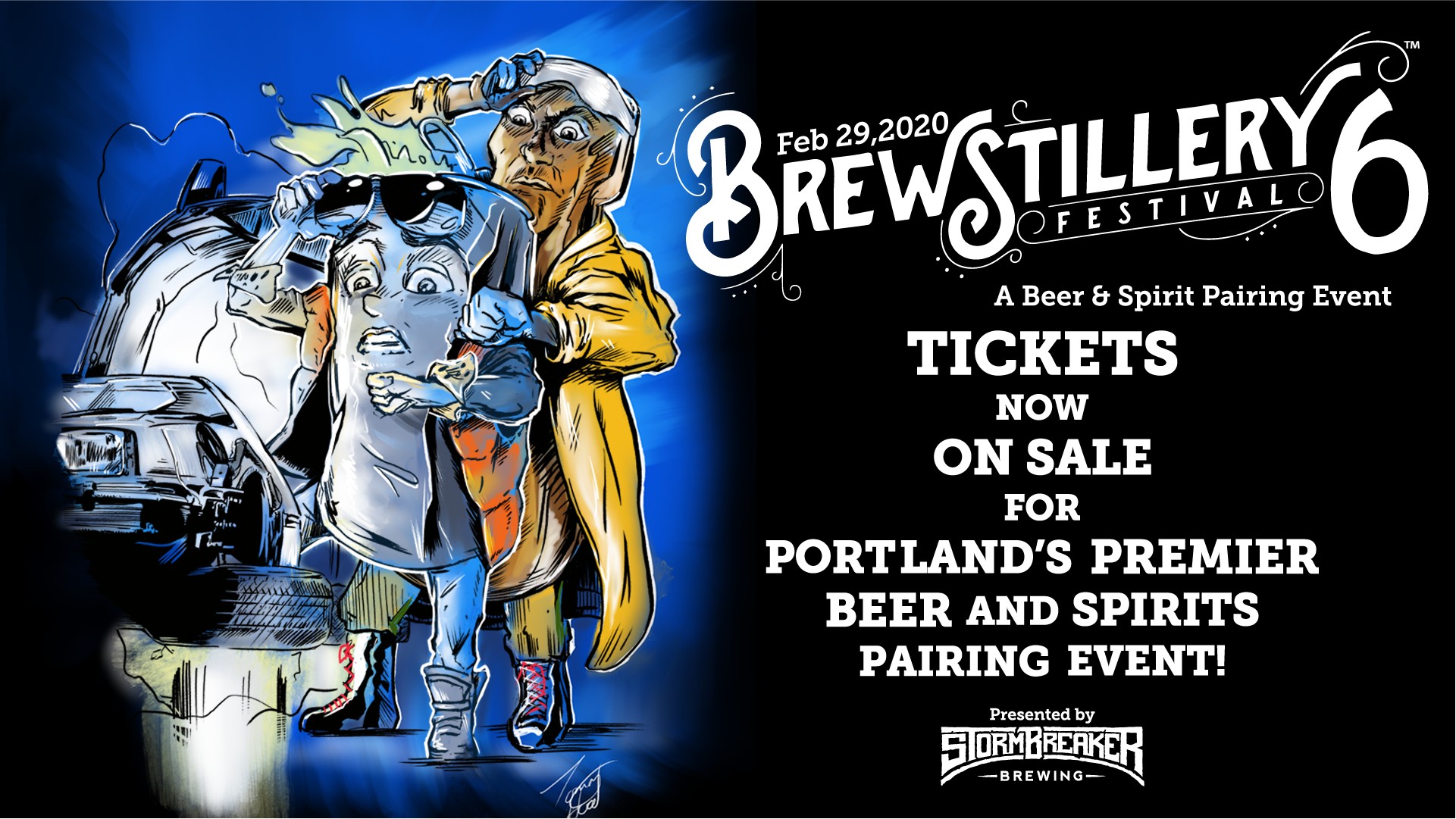 6th Annual Brewstillery Festival
Sat, Feb 29, 2020 from 12pm - 8pm
All ages event. 21+ to imbibe. Only participants need a ticket. Sorry no dogs on event days.
Music Lineup: Coming Soon!
Breweries and Distilleries teaming up to create the perfect pairings. Each pairing will consist of a 4oz beer pour and a 1/4 oz spirit taste. Only like beer? Then just drink beer. You can pick and choose, although we strongly recommend going for the pairing. Advanced tickets on sale now! $25 for event branded beer tasting glass and 10 tasting tix. VIP (limited to 75) is $45 for event branded whiskey glass, event beer tasting glass, 15 tix, and one hour early entry (11a). Live music all day! Choose wisely.
Participating Breweries and Distilleries:
Baerlic & Shine
Breakside & Freeland Spirits
Cascade & Bull Run
Culmination & Wander Back
Leikam & Crater Lake
Ecliptic & Rose City
Level & Hood River
Gigantic & Ransom
Grains of Wrath & 4 Spirits
Migration & Captive Spirits
Old Town & New Basin
Pono & Aria
StormBreaker & Stone Barn
Von Ebert & Clear Creek
Wayfinder & Westward
Ex Novo & Rolling River
Gilgamesh & 3G Spirits