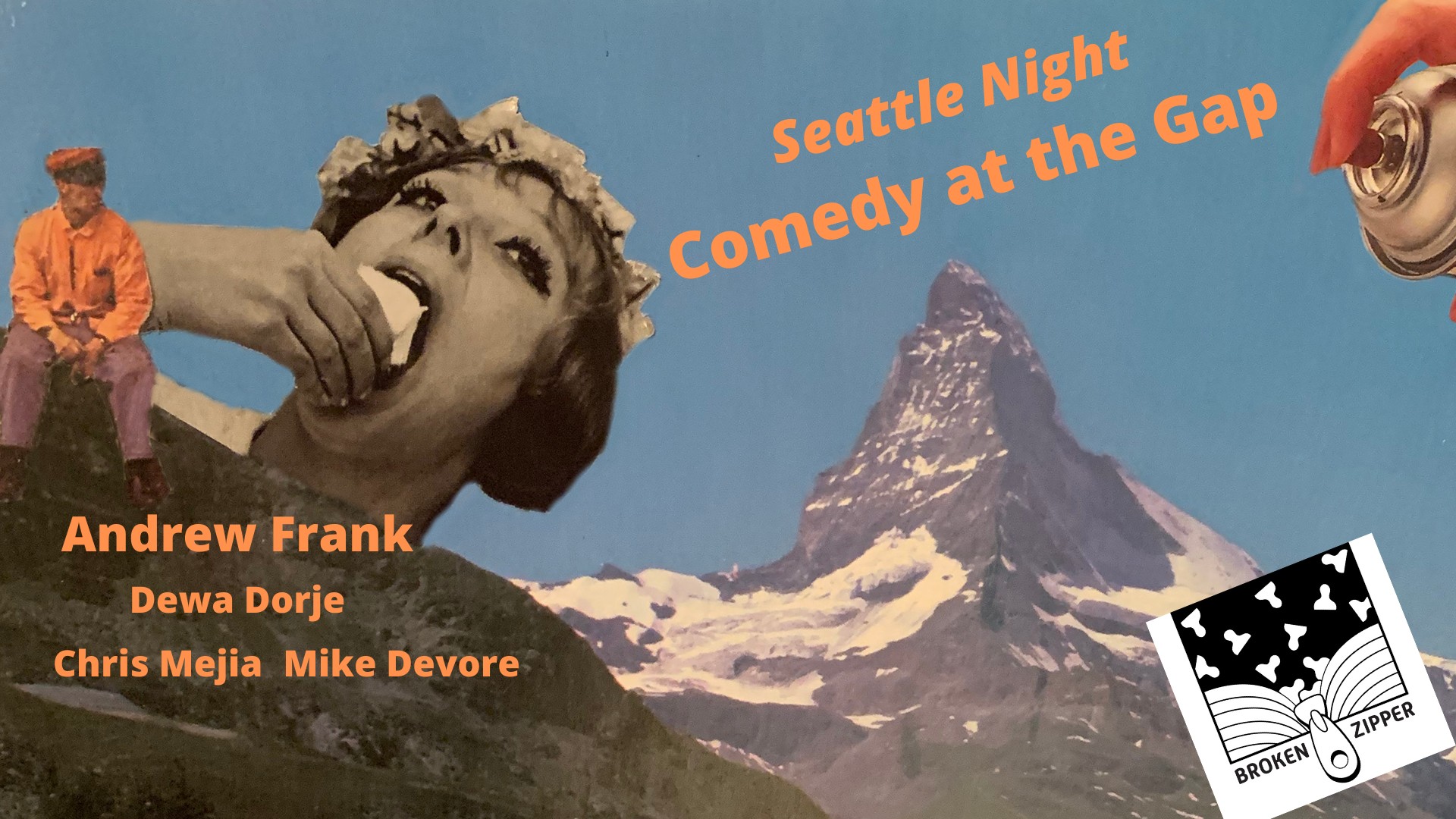 Broken Zipper Presents Comedy at the Gap
Warm up with laughter at Broken Zipper Comedy's special "Seattle Night" at The Buffalo Gap in John's Landing. You don't want to miss Seattle International Comedy Competition's 2019 and 2018 semi-finalists Andrew Frank, Mike Devore and Chris Mejia plus the very funny Dewa Dorje.
Doors open at 6:45. Come early to get good seats and order from The Buffalo Gap's extensive food and drink menu.
VIP RoomTickets available
21 +
2 item minimum
1 flight of stairs