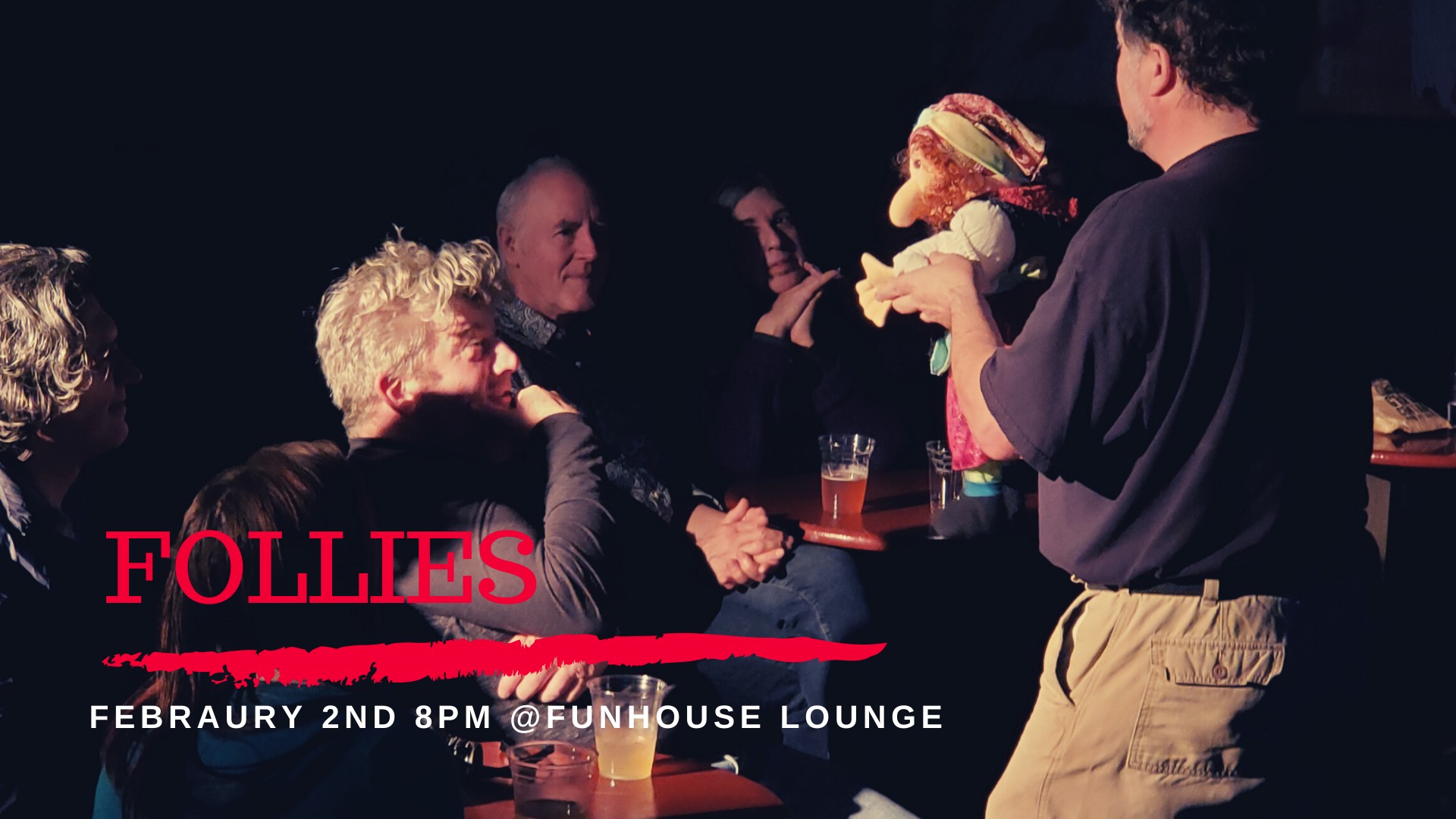 Follies The Unofficially Best Ever Variety Show
A puppet taking over his puppeteer. One performer exploring the dirty side of pantomime. A magician straight out of the Nineteenth Century. Whatever it is, you'll laugh until your face hurts. February 2nd 2020 @funhouse lounge Portland Oregon.
Follies is Portland's premiere physical comedy showcase, launching its fourth season at the Funhouse Lounge. The show is curated and hosted by Italian-born, international performer Stefano Iaboni. Follies says "ciao" to traditional stand-up and improv, and highlights instead the richly diverse, artistic, and hilarious world of physical comedy.