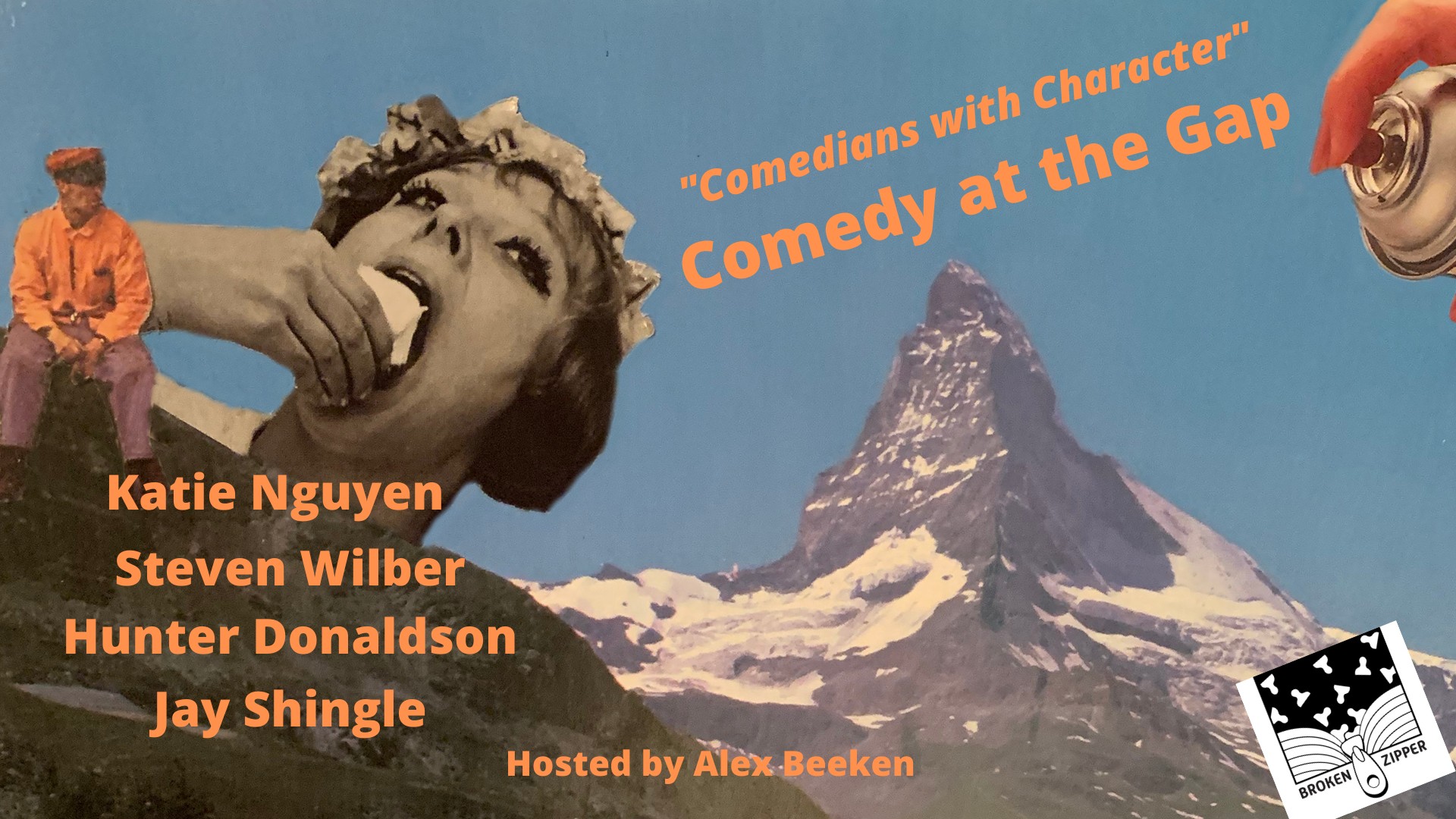 Broken Zipper Presents Comedians with Character
4 or more Reserved Tickets
more info
Each reserved ticket $12 when you purchase 4 or more
Winners of free tickets
more info
This ticket is limited to winners of the drawing at another Buffalo Gap show.
February's "Comedy at the Gap" features Portland favorites Hunter Donaldson, Katie Nugyen, Steven Wilber and Jay Shingle who have promised to bring their alter egos. You don't want to miss this special Broken Zipper stand up show in John's Landing.
Check- in starts at 6:30 for people who want to relax in the restaurant downstairs before the show. Food and drinks will also be served during the show.
Doors open to the Attic at 7:45.
Want to make sure you get a choice seat? Check out the new reserved seat tickets.