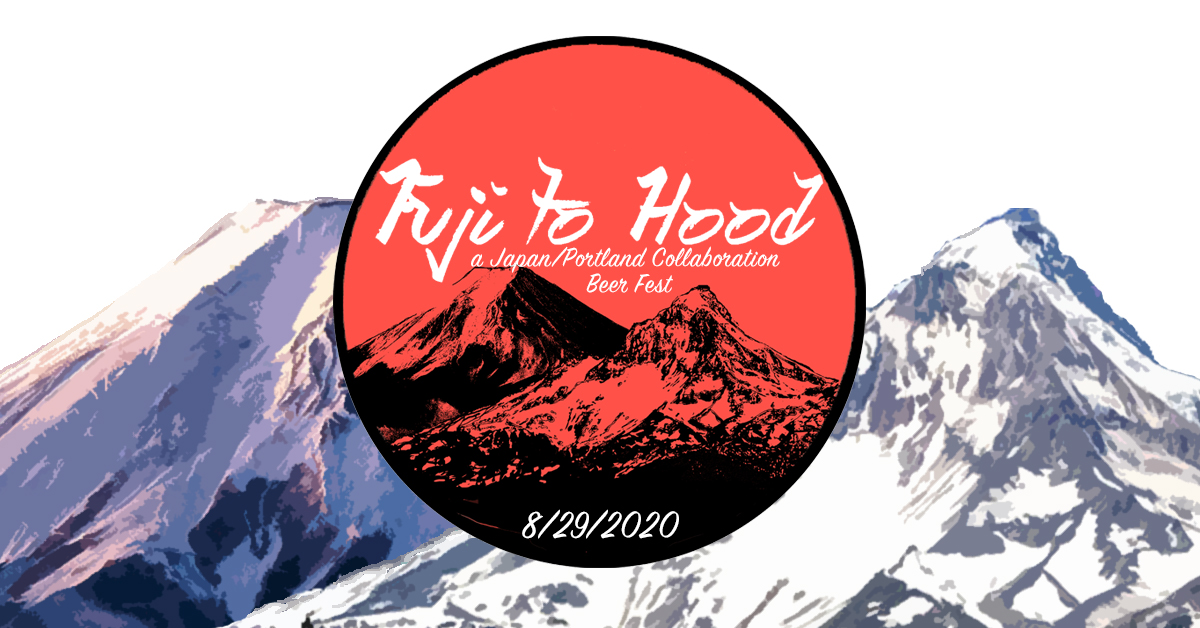 Fuji to Hood - Japan/Portland Collaboration Beer Festival
Sat, Aug 29 from 12pm - 6pm
Fuji to Hood is a Japan to Portland collaborations beer and culture festival featuring 17 Japanese breweries (and one cidery) collaborating with 18 of Portland's finest brewers/cidermakers on original recipes using select Japanese ingredients. Presented by Culmination Brewing, the Fuji to Hood beer festival will showcase Japanese cuisine, artistry, sake and more on Saturday, August 29th, 2020 from noon to 6pm.
Japan/Portland Collaboration Beers (subject to change):
Boneyard / Heiwa Craft
Cascade / RISE & WN
Breakside / Ise Kadoya
Culmination / Nara
Ecliptic / Y. MARKET
Ex Novo / Shiga Kogen
Ft George / Black Tide
Great Notion / Son of the Smith
HOTD / Yokosuka
Level / Repubrew
Little Beast / Harvest Moon
Modern Times / Minoh
New Hokkaido / Far Yeast
Ruse / Spring Valley Brewery
Upright / Fujisakura Kogen
Von Ebert / Shonan
Reverend Nat's / Hitachino Nest
The festival will take place outdoors with tents outside The Bindery Annex and Culmination Brewing. Tickets will include a one-of-a-kind collectible and branded glass and drink tickets good for 4oz samples of beers and cider with four different ticket options for additional drink tickets and VIP early entry available. Additional drink tickets will be available for $2 each and food at an additional cost, priced per item. Expect DJ's, craft vendors and local Japanese food and treats.
More info coming soon.