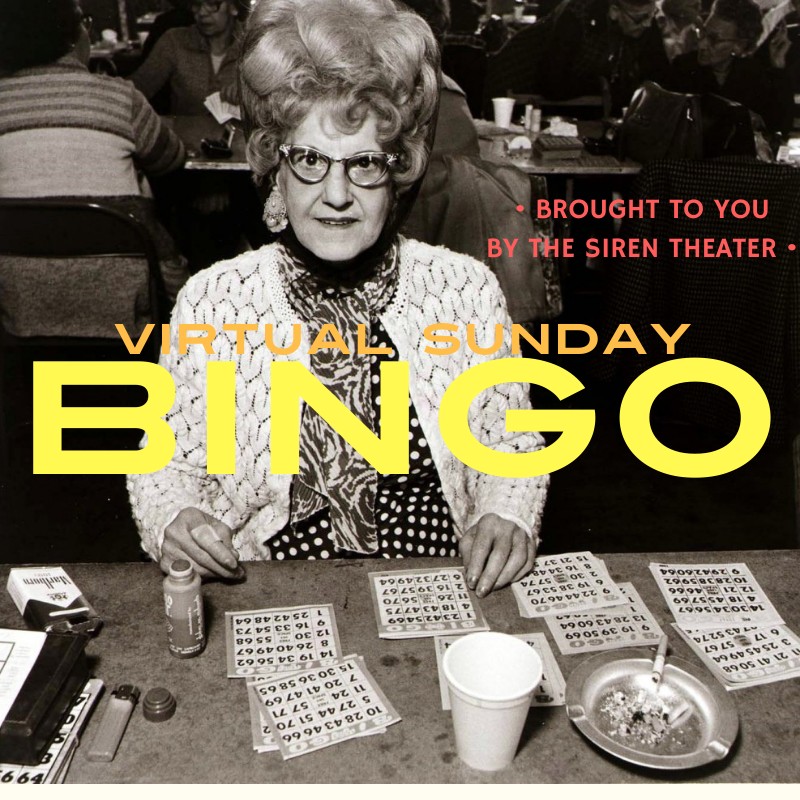 Father's Day Virtual BINGO
BINGO tickets sales ended at 10:45 am! Please join us next time!
The Siren Theater is hosting virtual BINGO again!
Virtual Sunday BINGO is fast becomming a Sunday morning to-do during quarantine! Players from all over the globe have been joining us and their friends online to hang out and play! Grab the beverage of your choice and join us at 11am PST on June 21 on Zoom for an hour of BINGO- hosted by Siren Theater BINGO callers Erin Jean O'Regan and Jed Arkley!
Here's how it works:
-You purchase your cards by 10:30 am (see the options above).
-You will receive a PDF with the number of cards you purchase and a password for the Zoom session.
-Print out your cards, login a few minutes before 11am on Sunday, June 21 and BINGO will begin! We will play 4 rounds of BINGO and prizes include:
Siren t shirts! Siren tickets! Gift Cards from Portland businesses! A BLACKOUT cash prize!
Great for kids and adults and by joining us you are helping The Siren Theater stay open for business when this is all over!
See you on Sunday!