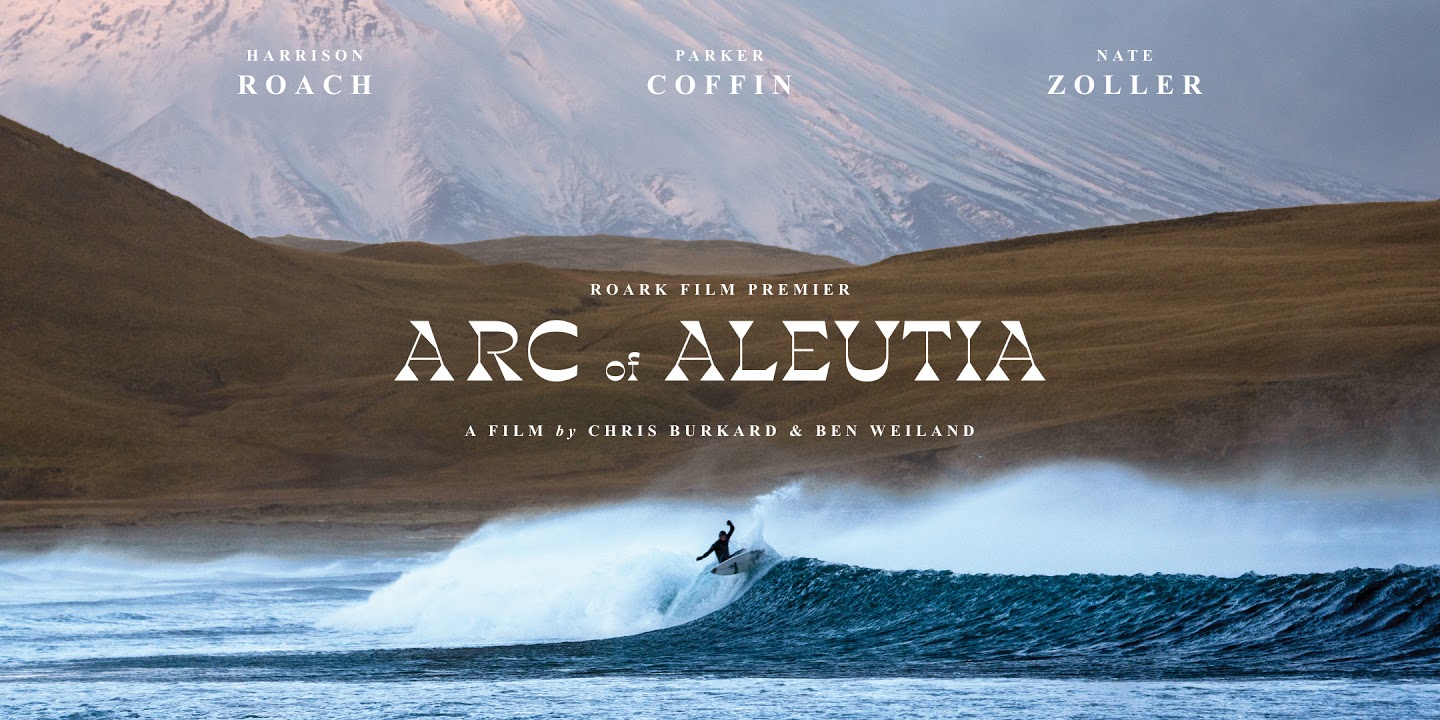 10.16 Roark and Magna PDX Present: Dinner and Arc of Aleutia Event (snack pack included)
Parking and Dinner Service starting at 6pm
Look for our Next Posted Showtime!
Friday, October 16th, come out and enjoy a unique socially distanced outdoor drive-in theatre premier featuring Roark's newest film "Arc of Aleutia" by Chris Burkard and Ben Weiland.
Parking begins at 6:00pm, movie at dusk.
Roark Clothing Presents: 1 hour of Outdoor Adventure Lifestyle films in partnership with Ben Weiland and Chris Burkard.
Included with the Ticket are 1 Iniki Noodle bowl with Handmade Squid Ink Noodles, roasted basil and cilatro sauce and Pickled Veggies from Side Hustle Noodles and 1 Steamed Pork Bun from Magna PDX, and a Dessert.
· Each Car/Movie ticket will be entering into a drawing for a FREE weekend rental from USA Camper Van that we will giveaway onsite.
About the Films
Arc of Aleutia - "This Fall, the Revivalists touchdown in Dutch Harbor and explore further west along the Aleutian island chain for our semi-annual pilgrimage into the unknown. We've teamed up with Chris Burkard and Ben Weiland to explore and document our journey by trawler and ATV to unearth new potential and pockets of inspiration."
The Forgotten Archipelago
This place is inherently risky. Local maps show shipwrecks wrapping the entirety of the islands' coastline. West wind from the Roaring Forties spits down in to the Furious Fifties: the world's most vicious sea. Exactly where we are headed, a group of islands in the middle of it all, suiting up from head to toe.
Watch the Arc of Aleutia trailer HERE
Presented By: https://roark.com/
With support from: https://www.usacampervan.com/ and https://www.magnapdx.com/
About the Filmaker:
Chris Burkard is an accomplished explorer, photographer, creative director, speaker, and author. Traveling throughout the year to pursue the farthest expanses of Earth, Burkard works to capture stories that inspire humans to consider their relationship with nature, while promoting the preservation of wild places everywhere.
Layered by outdoor, travel, adventure, surf, and lifestyle subjects, Burkard is known for images that are punctuated by untamed, powerful landscapes. Through social media chris strives to share his vision of wild places with millions of people, and to inspire them to explore for themselves.
His visionary perspective has earned him opportunities to work on global, prominent campaigns with Fortune 500 clients, speak on the TED stage, design product lines, educate, and publish a growing collection of books. Along with his team, Burkard is based out of his production studio and art gallery in the Central Coast of California.
At the age of 32, Burkard has established himself as a global presence and influencer. He is happiest with his wife Breanne raising their two sons Jeremiah and Forrest in his hometown of Pismo Beach, California.
About Cinema Under the Stars
RCR has transformed the face of their iconic venue, The Hangar (located at 7805 SE Oaks Park Way), into a 15 foot tall DIY movie screen for your viewing pleasure. Many thanks to Epson for their generous donation of a projector, Horne Audio for the use of cables, and our friend/sound tech DJ Agent Meow for making this possible!
FAQS
How does ticketing work?
Admission to this premeire event is $45 per car.
How many people can attend?
There is a limit of 50 cars per screening - you are allowed to bring as many people you can safely and legally fit into your car.
Will there be concessions / can I bring my own snacks?
ALCOHOL is strictly prohibited and consumption of such at our event will be grounds for removal.
Food Service is included in the price of the event, for 2 people, the set menu is as above.
Can I watch outside of my car?
Unfortunately, no. Safety of attendants is our top priority, and social distancing will be strictly enforced. If anyone is seen not abiding by distancing, masking (i.e. when outside of cars to use the restroom), and our other posted procedure, in line with the county, state, and CDC mandates for our area, you will be immediately asked to leave by our onsite security staff.
Please note, our facility at Oaks Park has been the Home of the Rose City Rollers for 15 years running, and we want to keep our relationship with our landlord solid. Please help us to do so by abiding by the following rules:
Purchaser must be over 18 and legally able to agree to the waiver, for themselves and minors in their group, within 24 hours of attending the event. NO Exceptions. Buy purchasing a ticket, you assert your agreement.
Waiver signee must attend the event, (no unaccompanied minors riding solo please!)
We need to stick to a strict 10 person limit of people out of their cars, including our production staff. Please limit bathroom breaks to "only essential".
Please note we have a Porta Potty that will be bleached between uses, and a sink, but no mirror or dressing room areas.
No smoking of any substance whatsoever is allowed while your windows are rolled down.
Waiver link is also here!