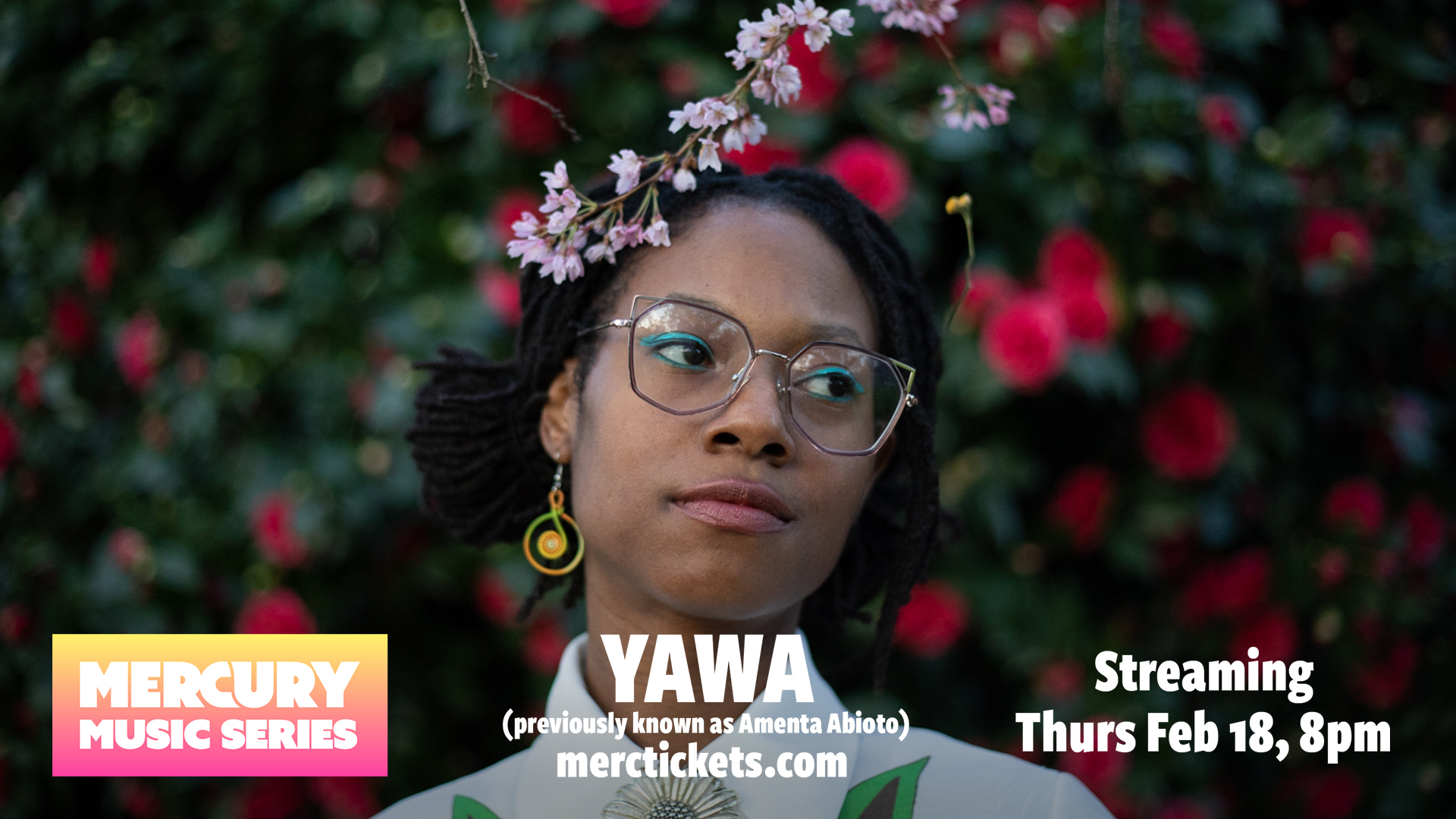 Mercury Music Series presents: YAWA (Formerly Amenta Abioto)
Our second edition of the Mercury Music Series showcases the solo talents of Yawa, better known as singer/songwriter/producer/performance artist Amenta Abioto. In case you missed the first show featuring Blossom, the Mercury Music Series is a new virtual streaming showcase featuring locally-based artists, providing a rare chance to experience concerts (in some form) during the continuing pandemic. The series will also provide our featured Portland-based artists an opportunity to earn cash from performing, while simultaneously raising much needed funds for the Mercury. And because we know that times are tough, ticket prices are available on a sliding scale. Through your support, the Merc hopes to continue producing this series until live venues are able to open again, while also supporting artists during this difficult time.
While Yawa currently only has a couple releases available on streaming platforms under the Abioto moniker ("Wade" and "I Would Like"), and her 15-track improv and theater album Opening Flower Hymns on Bandcamp, the best way to experience her music is live. And boy does she know how to tantalize audiences, win crowds over and get all the hips moving with tracks like the playful and ever-changing "Kujichagulia," which translates to self-determination. Since COVID, Portland's really been hurting for chances to see Yawa's one-woman act live: Abioto loops her vocals live with synth, kalimba, drum machine, guitar, and atmospheric production resulting in unique song structures, soul-stirring vocals, and lyrics laced with ancestral energy from the African diaspora.