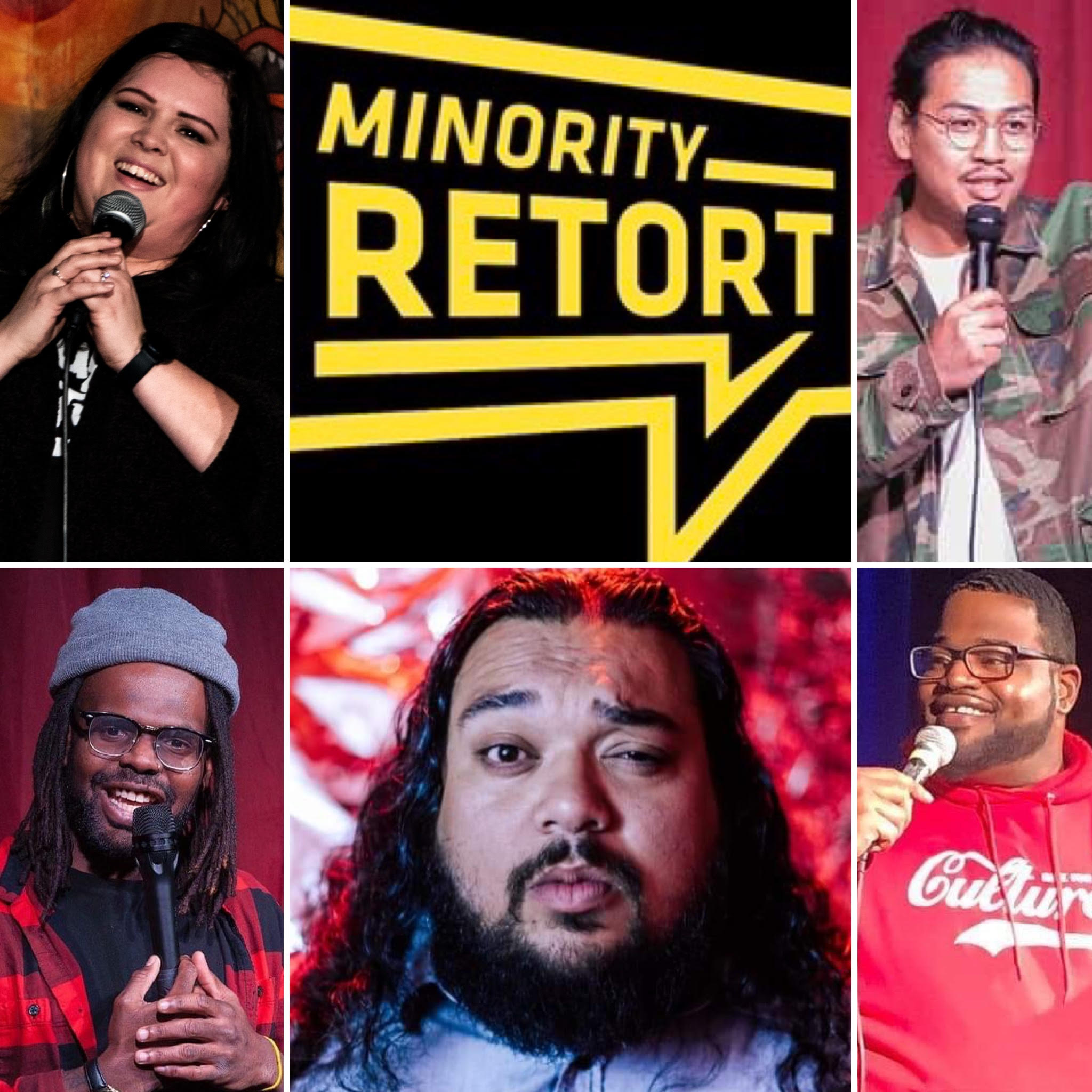 Minority Retort featuring Adam Pasi SOLD OUT
Fri, Jun 25 from 8pm - 10pm
Minority Retort returns!
Minority Retort, Portland's premier stand-up comedy showcase featuring Black and brown comedians, returns to The Siren Theater with headliner Adam Pasi!
One of the most popular comics and hosts in Portland, Adam is the winner of the 2019 Portland's Funniest Person Competition, a finalist in the 2019 Seattle International Comedy Competition and was voted #1 in Willamette Week's 2017 Funniest Five poll.
Born in Tacoma, WA and raised on army bases on the East Coast and in Germany, Adam's unique outlook on life allows him to craft absurd yet relatable stories, culminating in admittedly ridiculous calls to arms. Adam has also appeared on the IFC show "Portlandia" and has performed on the Limestone, Wenatchee, and Bridgetown comedy festivals.
Joining Adam on the lineup will be Minority Retort favorites Julia Ramos, Meanroth Ny, G. Wade, Thomas Lundy!
About Minority Retort:Minority Retort has become one of Portland's most popular and critically-acclaimed comedy shows. Hosted and produced by Jason Lamb (XRAYFM radio, Portland Podcast Festival), Julia Ramos (All Jane Comedy Festival) and some of the NW's finest comedic talent, the show's goal is to provide Black and brown comedians with a platform to speak their minds and share their unique perspectives, as well as reach the diverse comedy audience that exists within the so-called "whitest city in America".
National touring comedians Baron Vaughn (Netflix's Grace & Frankie), Nico Santos (NBC's Superstore), Dulce Sloan (The Daily Show), Marcella Arguello (@midnight) Ahmed Bharoocha, Dino Archie, Yedoye Travis, David Gborie and Maggie Maye have performed on the show, as well as many Black and brown comics frequently featured in Portland's Bridgetown Comedy Festival: Curtis Cook, Mohanad Elshieky and Nathan Brannon."
To celebrate the return of live and in person comedy, the tickets for this show are pay-what-you-want!
Friday, June 25 at The Siren Theater (315 NW Davis)
7:30 doors/ 8:00 show
Pay what you want! $5-$20
sirentheater.com
COVID INFO: The Siren follows the most up to date policies set forth by Governor Brown and OHA . Please review our policies at sirentheater.com/covid and get ready to show that vaccination card at the door if you want to enjoy the show without wearing a mask!