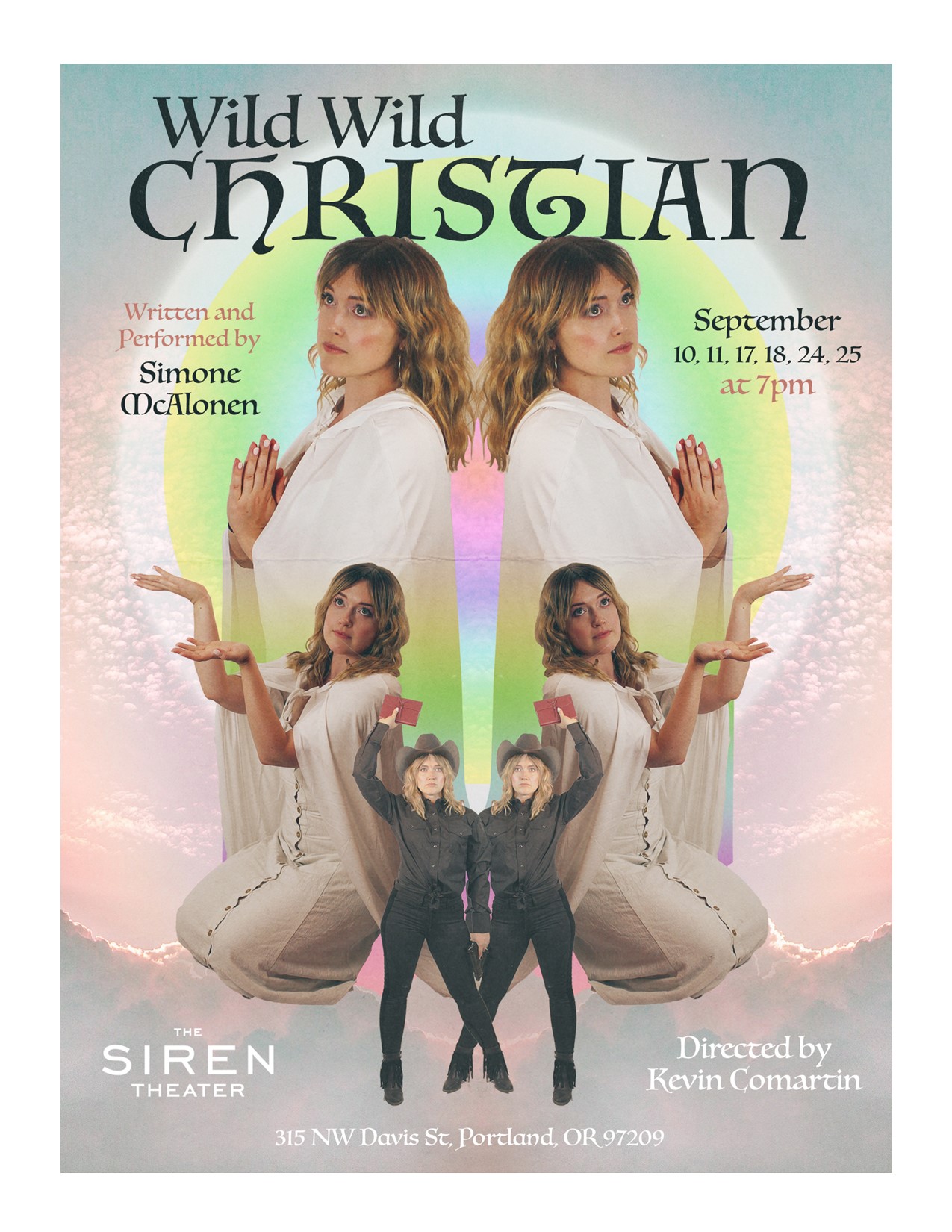 Wild Wild Christian
Wild Wild Christian
Written and performed by Simone McAlonen
Wild Wild Christian" is a hilarious and true coming-of-age story about puberty, spiritual evolution, and sexual frustration....all while living on a Christian Summer Camp (awkward!). The story is recounted from real journal entries written by LA based comedian Simone McAlonen while she was living at the camp in middle school. It picks up where the Emmy Award Winning Netflix documentary "Wild Wild Country" ends; when the 60,000 acre ranch in Central Oregon is transformed from murderous sex cult into a wholesome Christian Summer Camp. Despite the dramatic transformation, the similarities from one dogmatic community to another are explored through the lens of an unlikely observer; a 12 year old girl. Created by Simone McAlonen. Directed by Kevin Comartin.
Fridays and Saturdays
September 10-25
6:30 doors/ 7:00 show
COVID PRECAUTIONS:
- As per Multnomah County mandate, masks are required while inside The Siren.
-For the safety of our audience members, performers and staff, we will be requiring proof of full COVID vaccination to enter the The Siren Theater.
More information at sirentheater.com