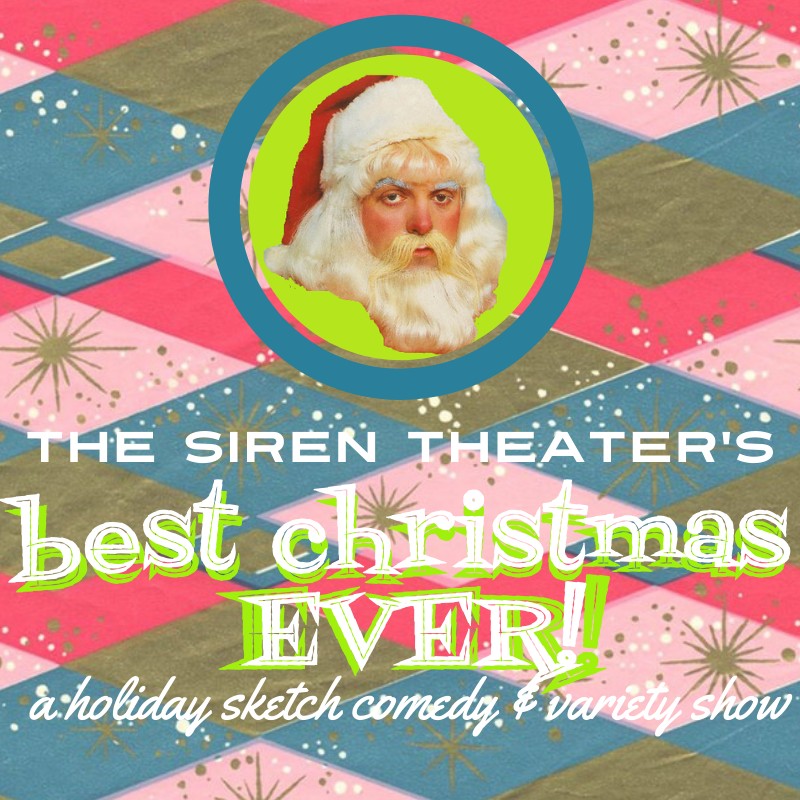 The Siren Theater's Best Christmas EVER!


A holiday variety show
Fri, Dec 10, 2021 from 8pm - 9:30pm
The SirenTheater's Best Christmas Ever!
Three nights only!
It's finally time for Portland's favorite holiday tradition- The Siren Theater's Best Christmas Ever! A variety show starring some of your favorite comedic actors that promises comedy, music, prizes, special guests and legit holiday cheer. This is the show that will kickstart the season for you and your loved ones and meet all of your Christmas expectations, guaranteeing that this Christmas will indeed be THE BEST CHRISTMAS EVER.
Written and directed by Courtenay Hameister and Shelley McLendon
and starring
Shelley McLendon
Leon Anderson
Lori Ferraro
Jed Arkley
Erin Jean O'Regan
Wm. Steven Humphrey
Janet Scanlon
Chad Parsons
December 10, 11 and 12
7:30 doors/ 8:00 show
$15 adv/ $20 door
sirentheater.com for more info
Vax cards required for entry
This show will have some minor mentions of mature themes, but nothing crazy. Use your discretion when bringing younger audience members. Not recommended for small children.