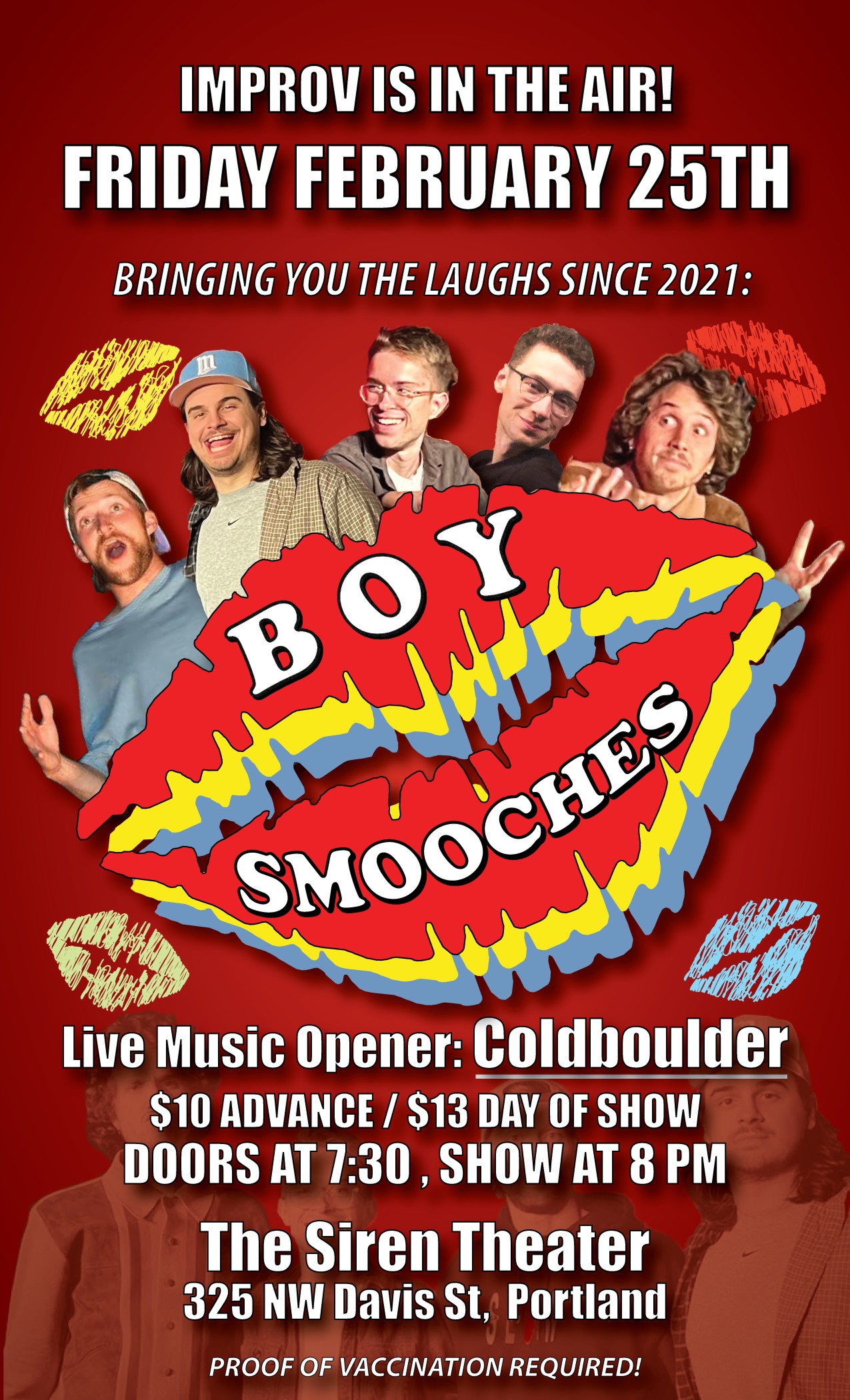 Boy Smooches - February Improv Show!
Come see Boy Smooches perform live, improvised theatre at The Siren!
DOORS AT 7:30 PM — SHOW AT 8:00 PM!
Boy Smooches is a long-form improv troupe that focuses on storytelling, character-building, and scene-setting! Come on down for a one-of-a-kind, improvised show! All it takes is one suggestion!
Originally hailing from Minnesota, the members of Boy Smooches have years of experience with writing, creating, and performing sketch comedies, theatre, and stand-up. The troupe members are: Salvatore Frattallone, Bjorn Sorenson, Dan Dodge, Noah Linck, and Evan Beyer. We hope to see you there!
~Live music by Coldboulder to open the show!~
Tickets are $10 in advance and $13 day of show!
HURRY! TICKETS ARE LIMITED AND MAY SELL OUT!
**PROOF OF VACCINATION AND COMPLIANCE TO OHA COVID-19 GUIDELINES WILL BE REQUIRED FOR ENTRY**