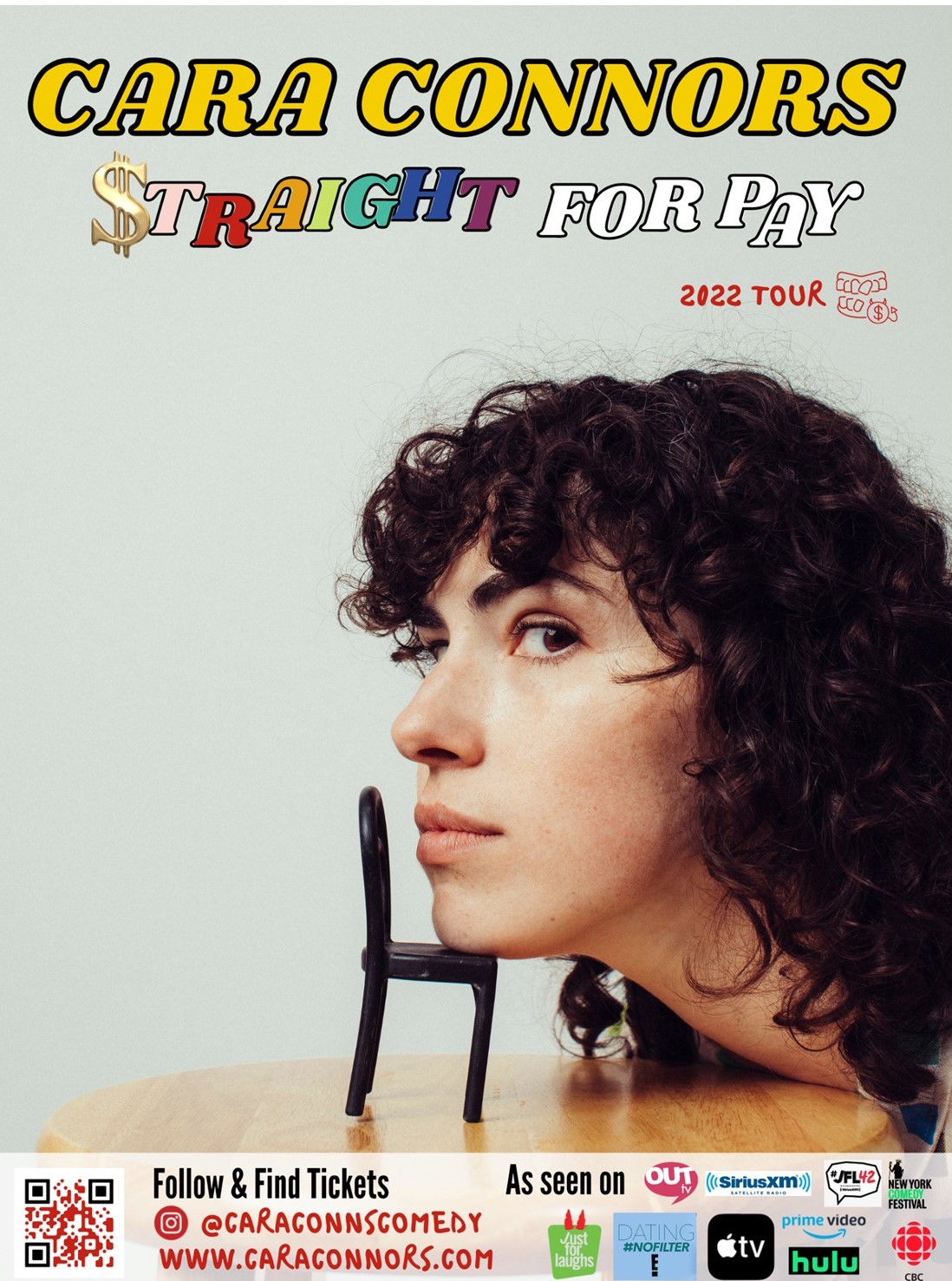 Straight for Pay with Cara Connors
Cara Connors is an LA-based comedian and multifaceted homosexual with an ass that won't quit. Cara stars on Dating #NoFilter on E! and her feminist investigative comedy series, Cara Takes Up Space, is now streaming on OUTtv. In 2018, she performed at the prestigious Just For Laughs Festival in Montreal and in 2019 debuted her hour long stand up show at the New York Comedy Festival as a part of the Upright Citizens Brigade Headliner series. A headliner at indie comedy shows across Los Angeles, Cara also hosts a popular monthly queer showcase to regularly sold out crowds. Her solo show, Straight for Pay, is her first North American tour.
Connors is a graduate of the Second City Conservatory in Toronto and has trained extensively with the The Groundlings and Upright Citizens Brigade. She is the creator, writer and star of two original series for CBC Comedy, the comedic voice behind the social media for Workin' Moms and a writer for Brat TV. Cara is also the creator and star of a 90 Day fiancé impersonation series on Instagram with nearly half a million views. Cara is a fearless weirdo and enthusiastic creator of chaos known for her physical performances, earnest yet unhinged original characters, and absurdist takes on the struggles of modern life.
Additional credits: Put Your Hands Together with Cameron Esposito (UCB), Hot Tub with Kurt and Kristen (The Virgil), JFL42, NACA National Showcase, Winnipeg Comedy Festival, Siriusxm Top Comic, Hollywood Improv Main Room, Kevin Nealon Show (Laugh Factory), Chicago Funny Women's Festival, Toronto Sketchfest and CBC.
Follow her on Instagram: @caraconnscomedy