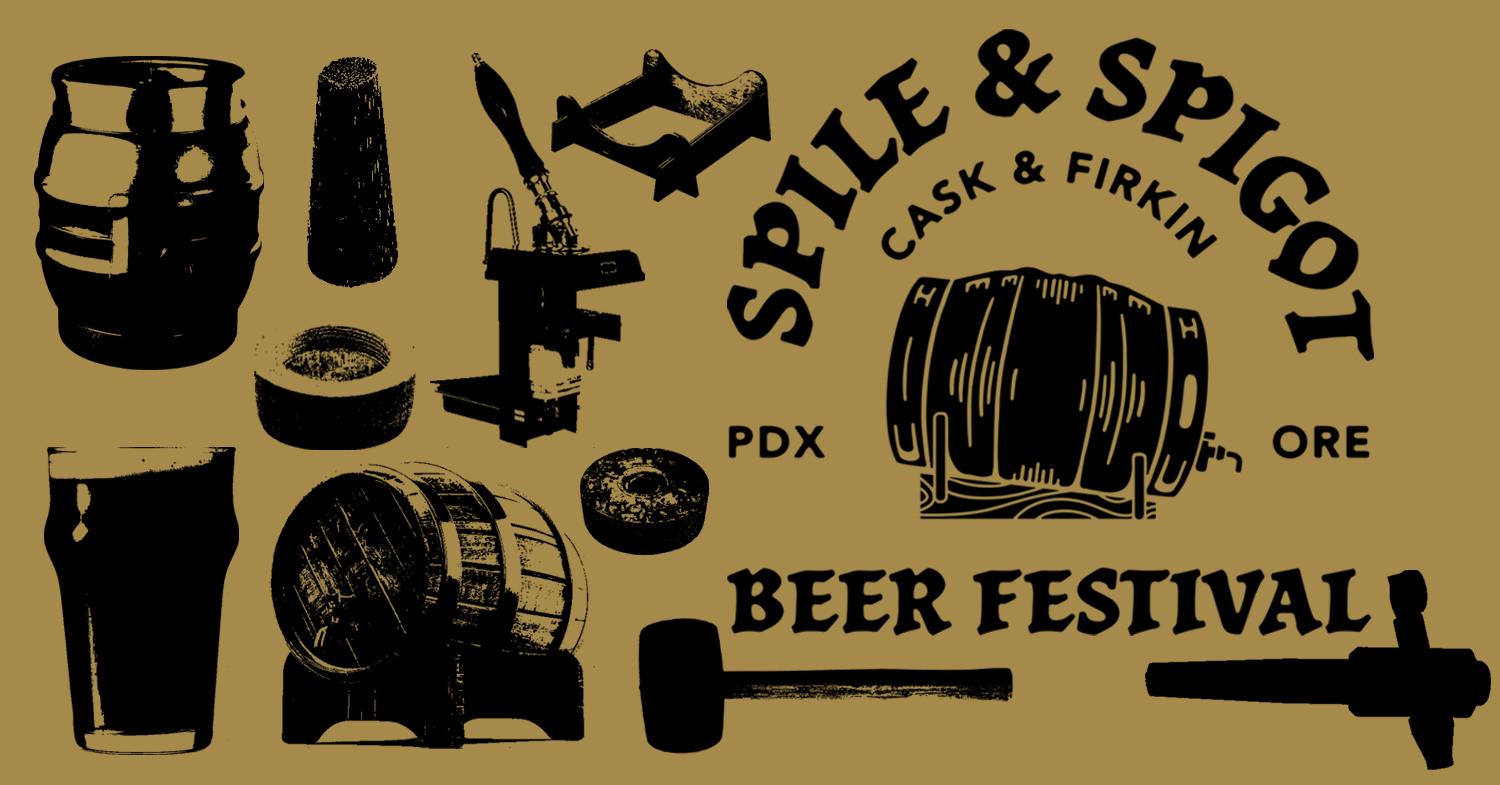 Spile & Spigot: Cask and Firkin Beer Festival
Sat, Jun 25 from 12pm - 8pm
Portland Beer Week and SteepleJack Brewing present the inaugural Spile & Spigot cask and firkin beer festival featuring over 15 west coast breweries representing the art of traditional British-style cask beer. The event venue is SteepleJack's majestic 100+ year old church turned brewery, with a full food menu, spirits, and cask selections.
25+ beers from gravity poured, lightly carbonated firkins, to hand drawn, pump poured real ales will showcase a broad variety of American and European-styles of ales and lagers from some of the best breweries who still specialize in this type of serving technique.
Tickets to this limited time event include a custom Spile & Spigot branded 10oz Nonic glass and 4 drink tickets, each get you a 5oz pour of beer or 2 tickets for a full pour. Additional drink tickets will be on sale for $2 each.
Some of the participating breweries:
pFriem Family Brewers
ForeLand Beer
Wayfinder Beer
Headless Mumby Brewing
Stoup Brewing
Ecliptic Brewing
Away Days Brewing
Gigantic Brewing
Upright Brewing
Double Mountain
Migration Brewing
Rosenstadt Brewery
SteepleJack
Via Beer / Kings & Daughters