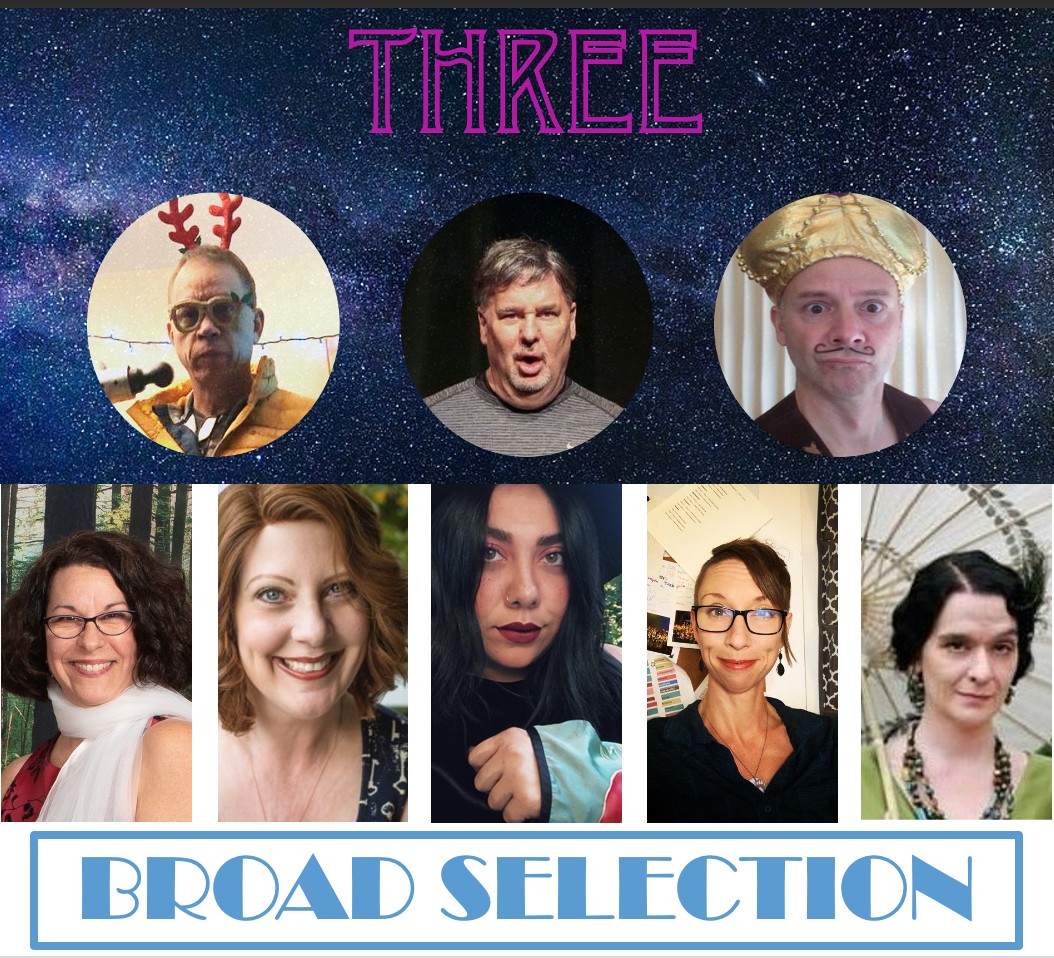 Bridge City Improv
Fri, Aug 19 at 7:30pm
Doors open at 7pm
Proof of vaccination required at entry
Masks are optional
Bridge City Improv returns to Milwaukie's Chapel Theatre for an evening of improvised comedy. This night features two fantastic groups— the first set will be THREE, a group comprised of three of the area's most hilarious veteran improvisers. We then close out the evening with a set from Broad Selection, an all-women improv cast that highlights some of the best improv comedians in the metro area.
THREE is Bill Cernansky, Daryl Olson, and Beau Brousseau.
Broad Selection is Lisa Brousseau, Adrienne Flagg, Mariah Muñoz, Whitney Johnson, and Kerry Leek.