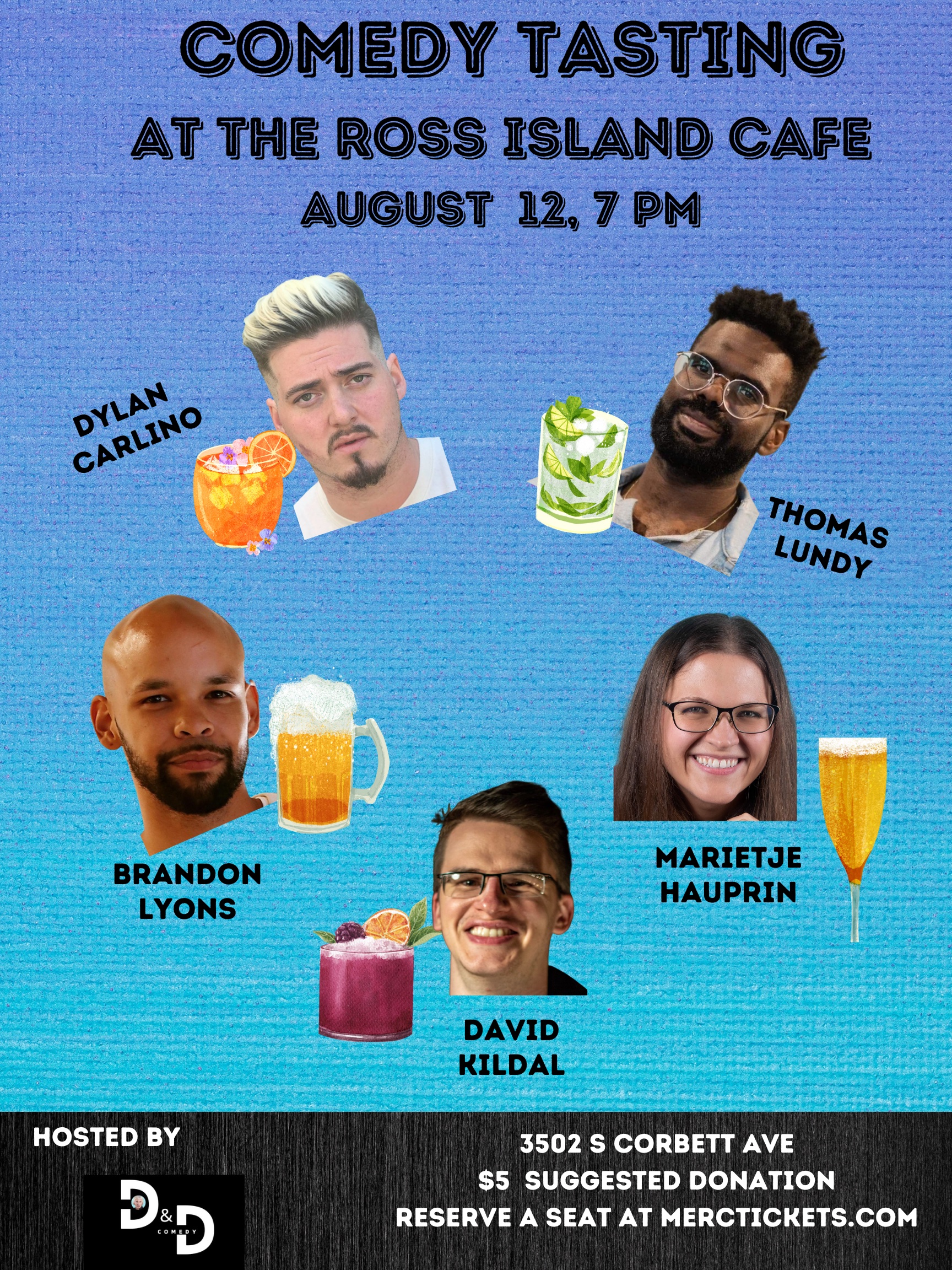 Comedy Tasting at the Ross Island Cafe
Fri, Aug 12 at 7pm
18+
Wheelchair accessible
Don't miss this monthly TGIF celebration with good food, drinks and laugher at the Ross Island Cafe.
This month enjoy the comedy of Austin Comedian Dylan Carlino, Willamette Week's 2019 Funniest Five, and Thomas Lundy, David Kildal, Brandon Lyons, and Marietje Hauprin, currently appearing in the quarter finals of Portland's Funniest Person Contest 2022 at the Helium Comedy Club .
Free with a $5 suggested donation to pay the comedians.