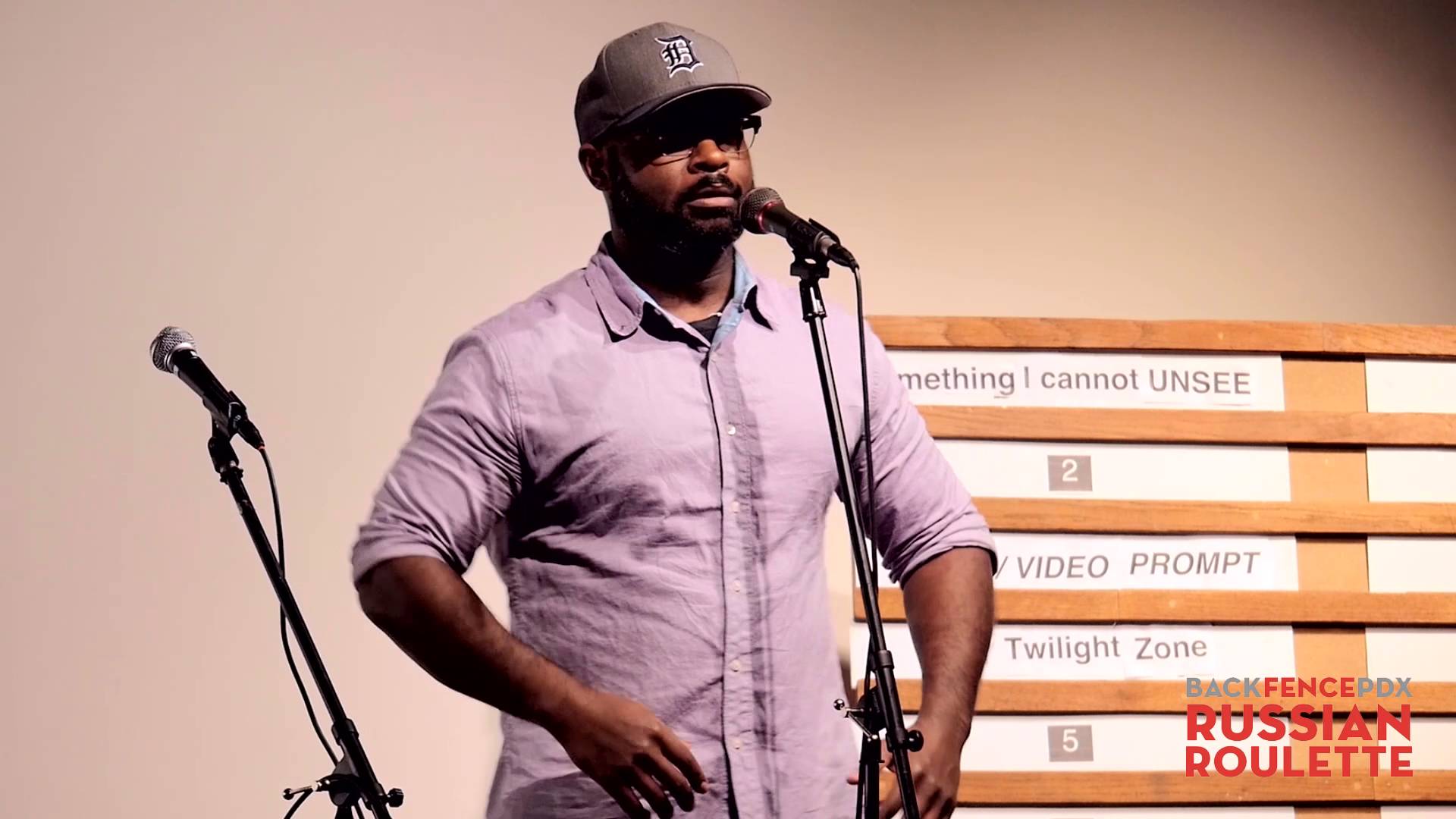 Back Fence PDX: RUSSIAN ROULETTE
Sat, Dec 3 from 7:30pm - 9:15pm
PARTY PACK discount (5 or more people!)
Doors 6:30 I Show 7:30 Come early enjoy a drink, the art gallery, and lovely space.
Come and see our 2nd show in the 22/23 season in our new home, ALBERTA HOUSE (fomerly Cerimon House), to hear some incredible stories! If you've been in Portland for a minute you might remember the beloved Sellwood venue, The Woods. AH has a similar storied feel to it. YOU ARE GONNA VIBE THIS VIBE.
AND ON WITH THE SHOW INFO...
How does Back Fence PDX: RUSSIAN ROULETTE work? Each show begins with a giant game show size wheel packed with juicy story prompts. One of our five seasoned storytellers is randomly drawn. To determine the random prompt for their story, they spin that giant wheel! They can play or pass their prompt (once). If they pass, another teller can steal their prompt. Then the risky part… each storyteller has only 5 minutes to come up with a true 5-minute story based on their prompt! It's like we invented a new game called truth AND dare. The audience votes on a winner at the end of the night – both the storyteller winner and one lucky audience member win a veritable bevy of prizes! We'll have some other new surprises for 2022 shows.
Hosted & Produced by FRAYN MASTERS & MINDY NETTIFEE
Music by DJ STONEBUNNY
STORYTELLERS FOR THIS ROUND
The winner from our AUGUST 20th show — ARLO WEIERHAUSER!
CHRIS WILLIAMS Creator of Front Porch Sessions and the Turnout Storytelling Series at The Secret Society, 5-Time Back Fence PDX: RUSSIAN ROULETTE Winner, Does a Spot-On Marlon Brando Impression (Heavier Marlon Brando), Has Never Drank Coffee Ever, Not Once, In His Life
SHANNON BALCOM-GRAVES 4-Time Back Fence PDX: RUSSIAN ROULETTE Winner, As a Baby, Won a Beauty Contest at a Department Store
DARSHANPREET GILL Back Fence PDX: RUSSIAN ROULETTE Winner, Has taught every grade level between kindergarten through 12th grade
And one more mystery storyteller TBA!

*10% of ticket proceeds go to Oregon Food Bank. 'Oregon Food Bank collects food from farmers, manufacturers, wholesalers, retailers, individuals and government sources. We distribute that food through a Statewide Network of 21 Regional Food Banks and approximately 1,200 food assistance sites in Oregon and Clark County, WA.'