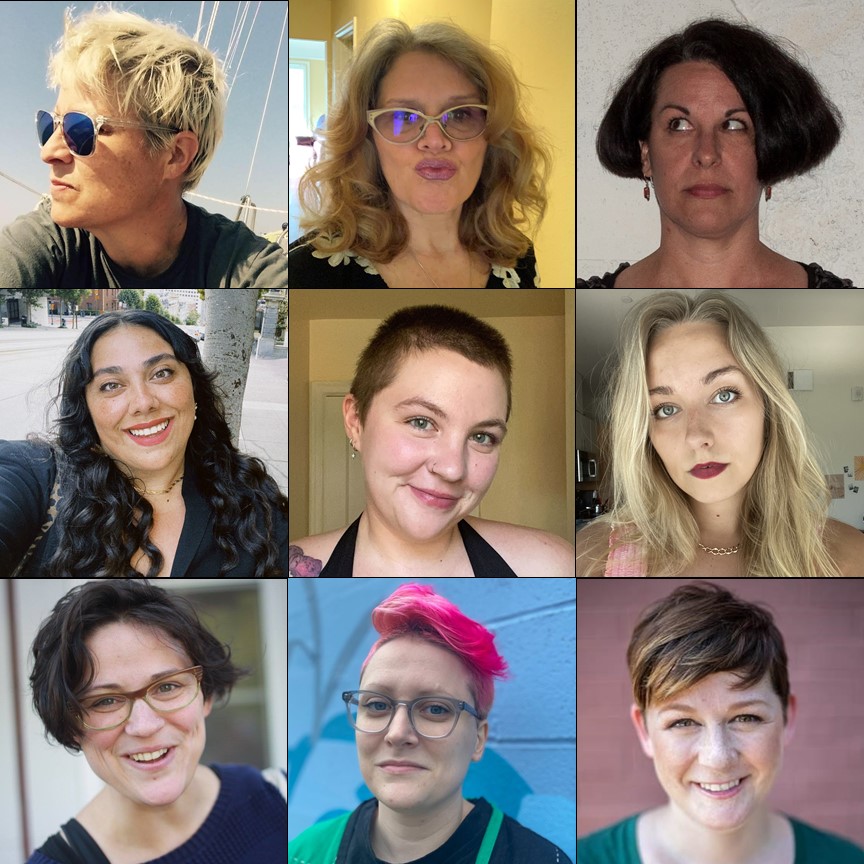 Bridge City Improv presents
Nine Women: An Evening of Improv Comedy
Sat, Oct 8, 2022 at 7:30pm
Doors open at 7pm.
No alcohol sales, FYI.
Covid Note: This venue requires that ALL AUDIENCE MEMBERS BE MASKED.
Bridge City Improv brings together three trios of the Portland area's best improv comedians. Featuring Allie Rivenbark + Betse Green + Lisa Brousseau // Elena Afanasiev + Sarah Thompson + Mariah Muñoz // Amy Conway + Lauren Sinner + Kristen Shier.