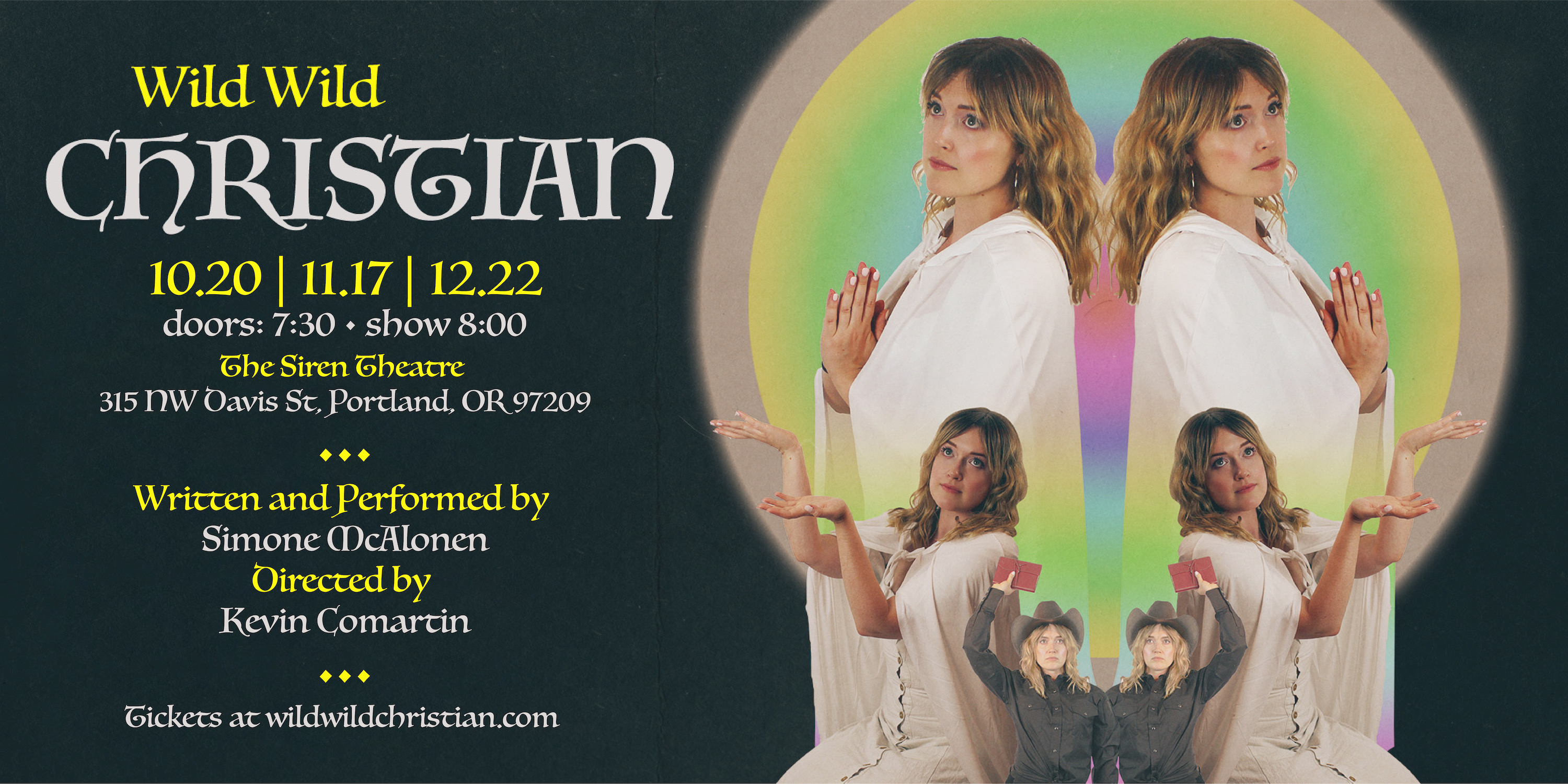 Wild Wild Christ-Mas!
Thu, Dec 29, 2022 at 7:30pm
"Hilarious" -Portland Mercury
Join us for a holiday twist on an *old classic*!
ACT I will be a new version of Wild Wild Christian a hilarious and true coming-of-age story about puberty, spiritual evolution, and sexual frustration....all while living on a Christian Summer Camp (awkward!). The story is recounted from real journal entries written by comedian Simone McAlonen. This will be her send-off show from Portland before she travels to perform the show at SF Sketchfest in January!
In ACT II will feature some of Portland's best and brightest comedians and storytellers, performing their own holiday-related material.
Featuring: Rory Kenner, Phil Schallberger, Jessie Kenner, Wayne Harrel, Lauren Olsen.
Doors at 7:30. Show at 8pm. Runtime: 1 hour.