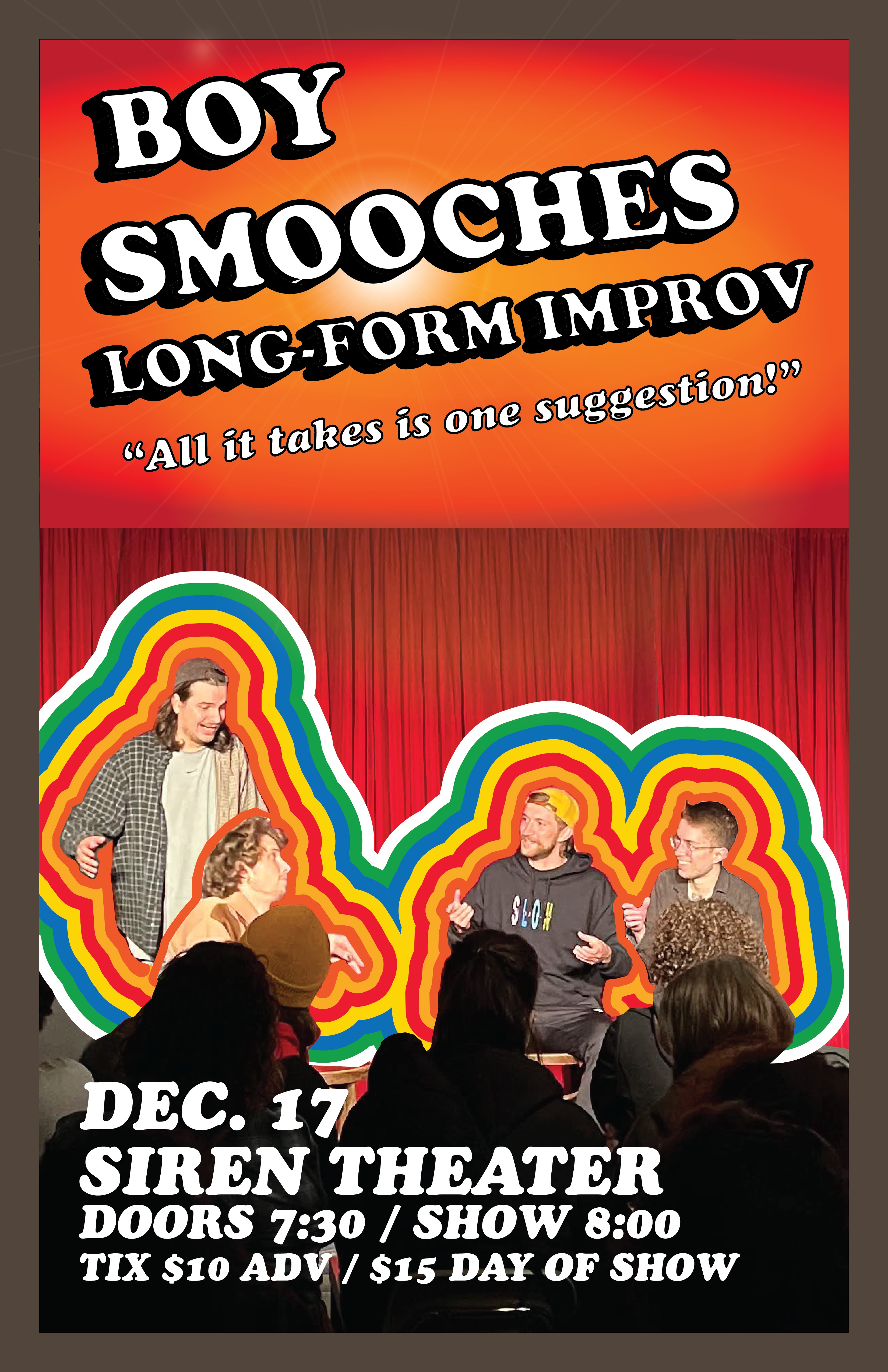 Boy Smooches Improv - December Show in Portland!
PORTLAND!
Come see Boy Smooches perform live, improvised theater at The Siren!
DOORS AT 7:30 PM — SHOW AT 8:00 PM!
Tickets are $10 in advance and $15 day of show!
Come out for a long-form improv show by Boy Smooches! A one word suggestion from the audience will take us on a ride through new stories in a new universe! The possibilites are endless when Boy Smooches touches the stage!
These shows are fast-paced and sure to keep you on the edge of your seat and wanting more! We will have you laughing (and maybe crying!) with their engaging performance that's completely different every show!
Originally hailing from Minnesota, the members of Boy Smooches have years of experience with writing, creating, and performing sketch comedies, theater, and stand-up. The troupe members are: Salvatore Frattallone, Bjorn Sorenson, Dan Dodge, Noah Linck, and Evan Beyer.
We can't wait to see you there!
HURRY! TICKETS ARE LIMITED AND MAY SELL OUT!
Want more content? Check out the Boy Smooches Instagram page!