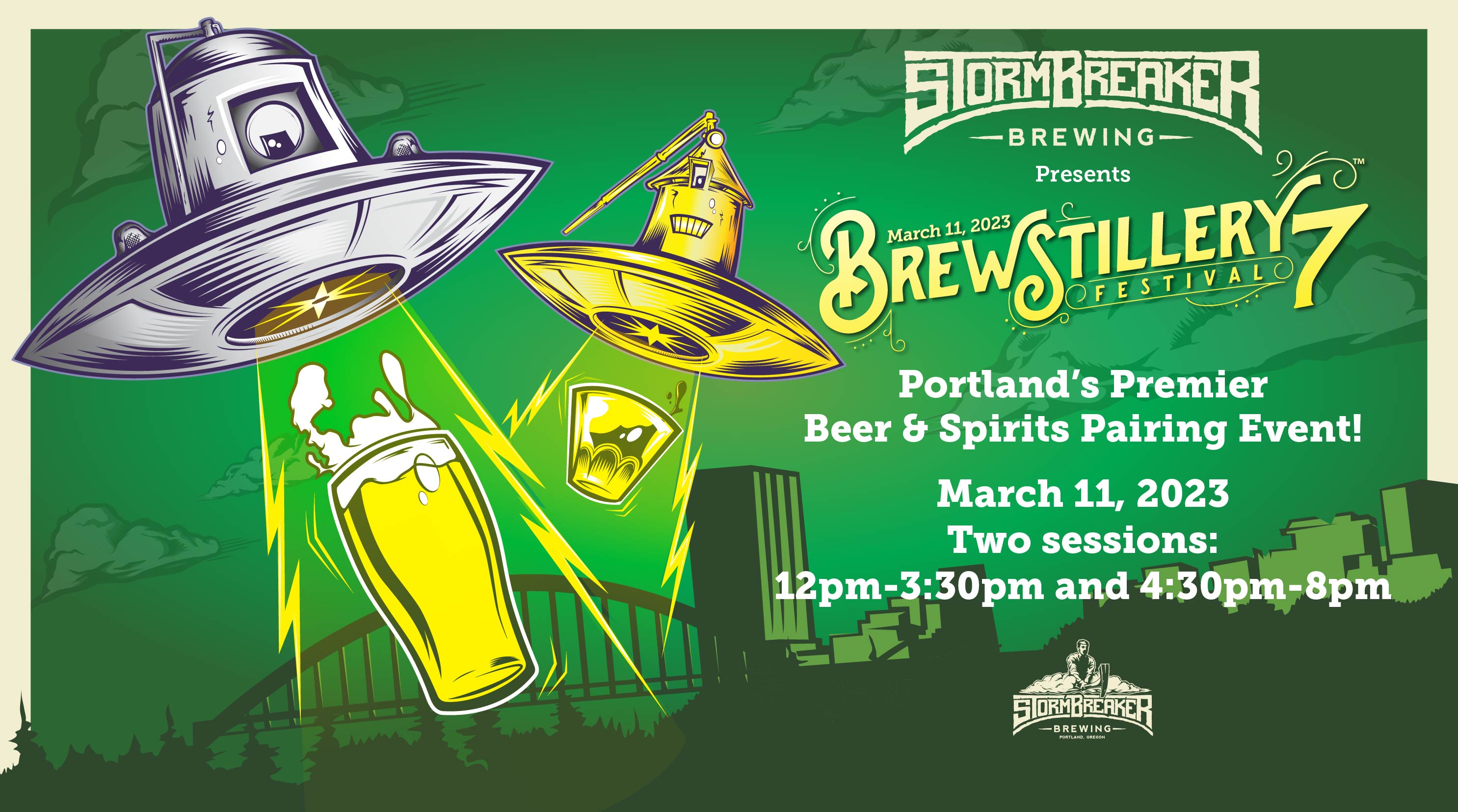 7th Annual Brewstillery Fest
We're back baby! StormBreaker Brewing presents the 7th Annual Brewstillery Fest, where all of your favorite Breweries and Distilleries come together creating an awesome lineup of beer and spirit pairings.
Each pairing will consist of a 4oz beer pour and a 1/4 oz spirit taste. Only like beer? Then just drink beer. You can pick and choose, although we strongly recommend going for the pairing.
Advanced tickets on sale now!
$25 for event branded beer tasting glass and 8 tasting tickets.
$40 VIP (limited supply) for event branded whiskey glass, event beer tasting glass, 12 tickets.