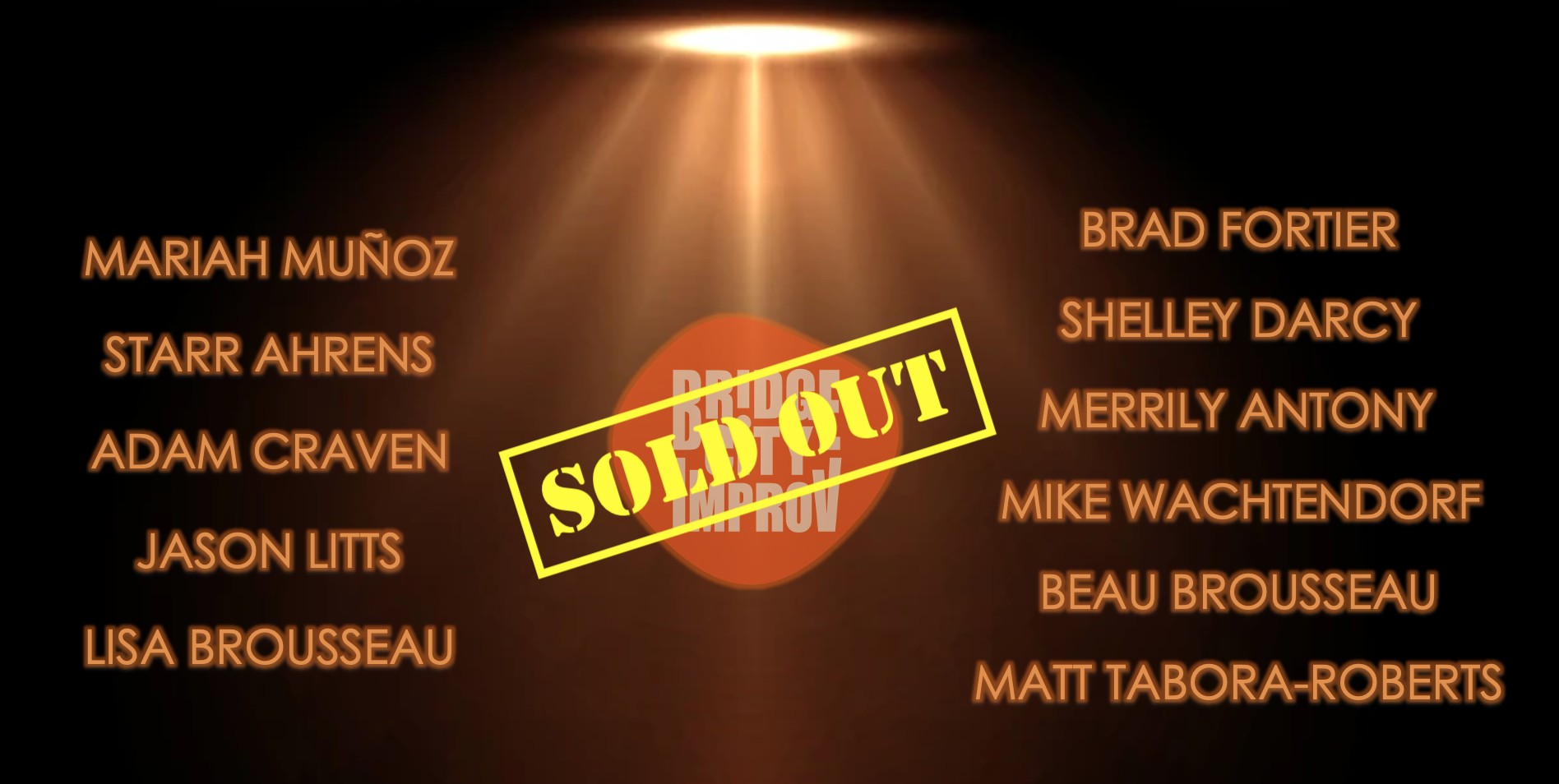 Bridge City Improv - SOLD OUT!
Sat, Apr 15 at 7:30pm
Doors open at 7pm.
Beer, wine, concessions.
Level up your improv comedy intake! With a rotating cast of the metro area's finest improv comedians, Bridge City Improv highlights the city's great improv talent and is always a great choice for your night out.