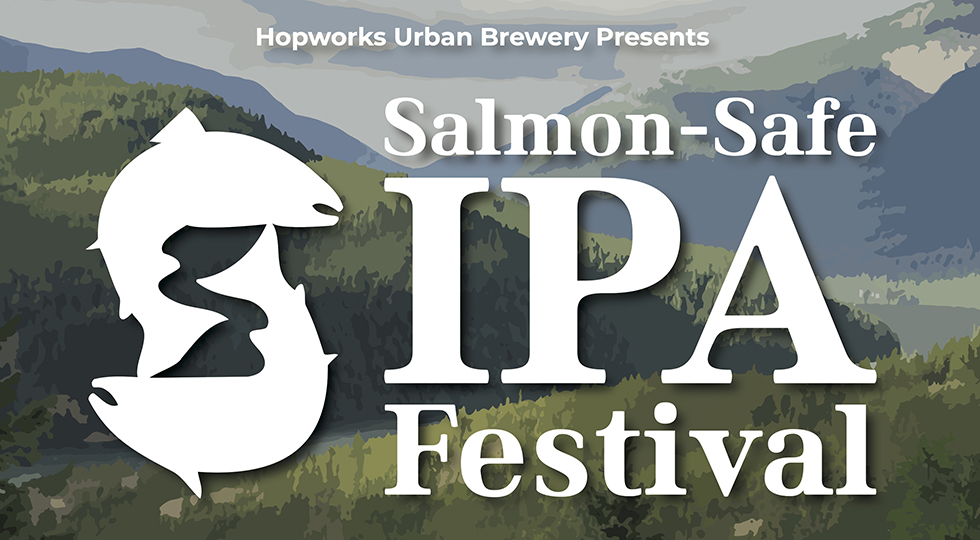 Salmon-Safe IPA Festival
Sat, Apr 22 from 12pm - 9pm
all ages, 21+, beer, brewery, salmon-safe, oregon wild
TICKETS FOR SALE AT THE DOOR
Come celebrate Hopworks Urban Brewery's 15th Anniversary and Earth Day for the 2nd annual Salmon-Safe IPA Festival on April 22, 2023. Salmon Safe IPA Fest features Salmon Safe IPAs and guest Oregon Wild beers from 20+ breweries. Located in the upper parking lot of Hopworks, this event features live bands, DJ Northern Draw, burritos and a photo booth. $5 from each ticket goes to Oregon Wild, working to protect and restore Oregon's wildlands, wildlife, and waters as an enduring legacy for future generations.
Each ticket receives:
16oz. glassware
10 - 4oz tickets
Schedule:
12:00-4:00pm 1st Session (all ages)
4:00-5:00pm Clean Water for Salmon: A Salmon-Safe Grower and Brewer Panel
5:00-9:00pm 2nd Session (21+)
Participating Breweries:
Hopworks, Worthy, Widmer, Migration, Pfriem, Bale Breaker, Crux, Topa Topa, Deschutes, Sunriver, Falling Sky, Aslan/Lost Grove, Steeplejack, Georgetown, Reubens, Little Beast, Oregon Brew Crew and New Belgium.
**Folks ages 20 and under are free with a guardian.
**All Hopworks Mug Club members receive 5 extra 4oz. tickets. Attendees can sign up at the event to receive the 5 tickets! Membership costs $25.
Find out more about the event at www.salmonsafeipafest.com
Come on out, enjoy some great beer, and support a great cause!