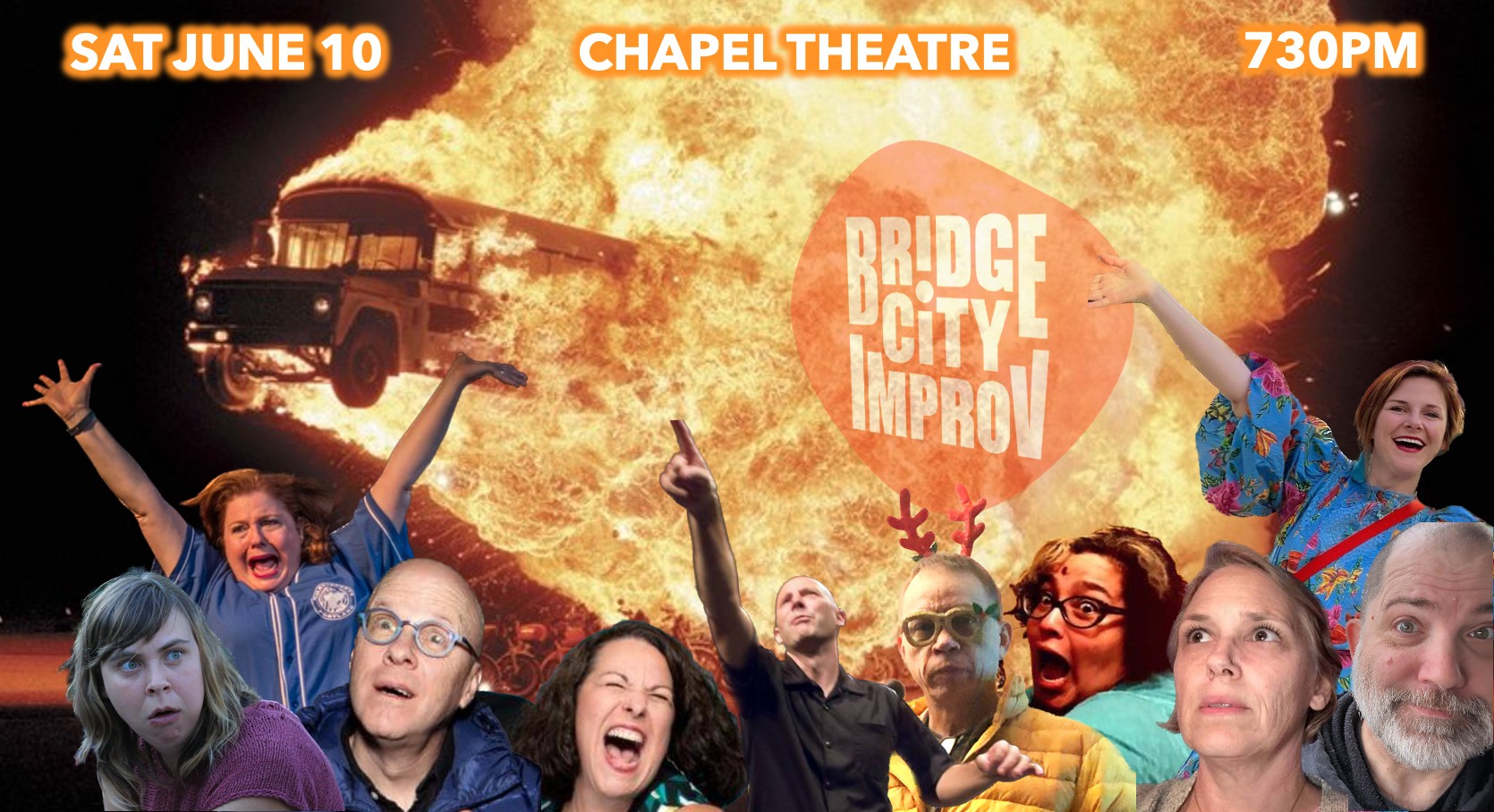 Bridge City Improv
Sat, Jun 10 at 7:30pm
Doors open at 7pm.
Beer, wine, concessions.
Online ticket sales have ended, though tickets are still available at the door.
Level up your improv comedy intake! With a rotating cast of the metro area's finest improv comedians, Bridge City Improv highlights the city's great improv talent and is always a great choice for your night out.
"Bridge City Improv brings together combinations of some of the improvisers in the area to create performances that are smart, funny, unpredictable, and joyous. They're not afraid to address the human condition head on, but also are not afraid to just get completely silly." — Barbara Scott, founding member of BATS Improv, San Francisco.