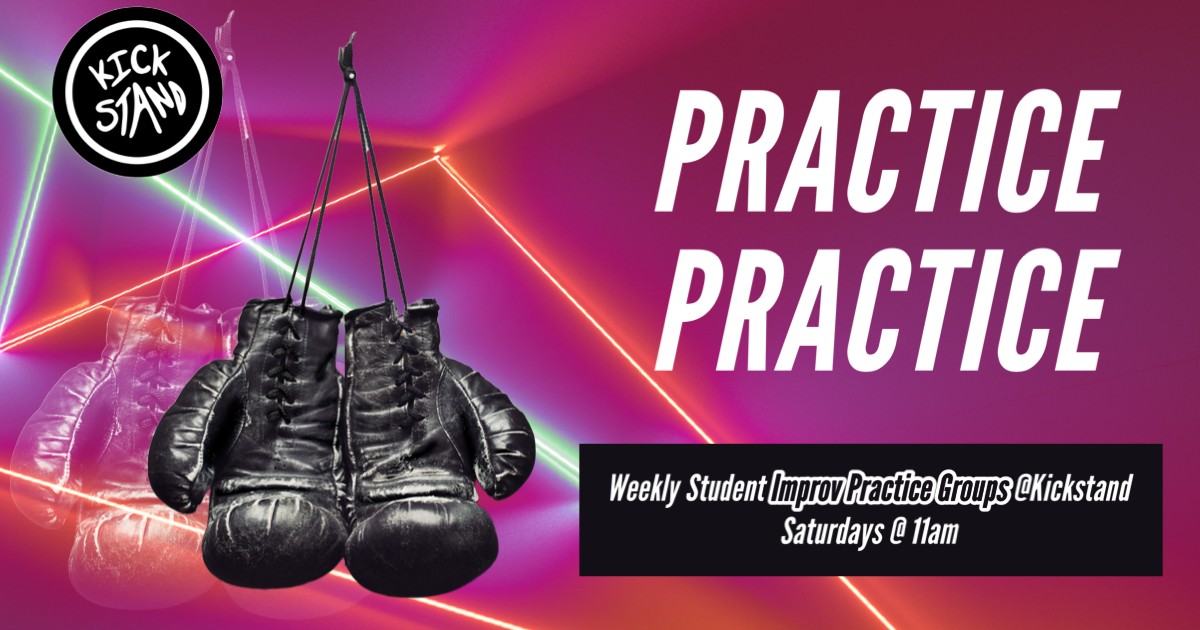 Practice Practice @ Kickstand Comedy


Weekly Coached Practice Groups for KS Students
Sat, Jun 3 at 11am
18+
Experienced Faculty
Must Be a Current or Former Kickstand Student
PRACTICE PRACITCE: A WEEKLY PRACTICE GROUP @ KICKSTAND COMEDY

Work on leveling up your improv skills and log those 10,000 hours. This weekly practice group is an opportunity to revisit and apply the concepts we teach every week in our Kickstand Improv classes! That means more reps, more scenes, and more opportunities for growth. Each week this group will work on the foundations of rich scene work and run exercises from the Kickstand curriculum.

Facilitated by Kristen Schier, these practice groups are designed to double down on your learning, have fun, and give our students a chance to meet + mingle with other amazing folx in our community each week.
FOUNDATIONS PRACTICE GROUP IS ONLY AVAILABLE TO CURRENT / FORMER ENROLLED KICKSTAND STUDENTS. This practice group is appropriate for anyone who is currently enrolled in or has completed Level 1 and above at Kickstand
PLEASE NOTE: We need a minimum of 7 or more participants to hold Practice Group. If we do not meet our student minimum you will recieve an email cancelling by Friday evening.

PLEASE NOTE: No refunds are accepted for this workshop unless Kickstand cancels.