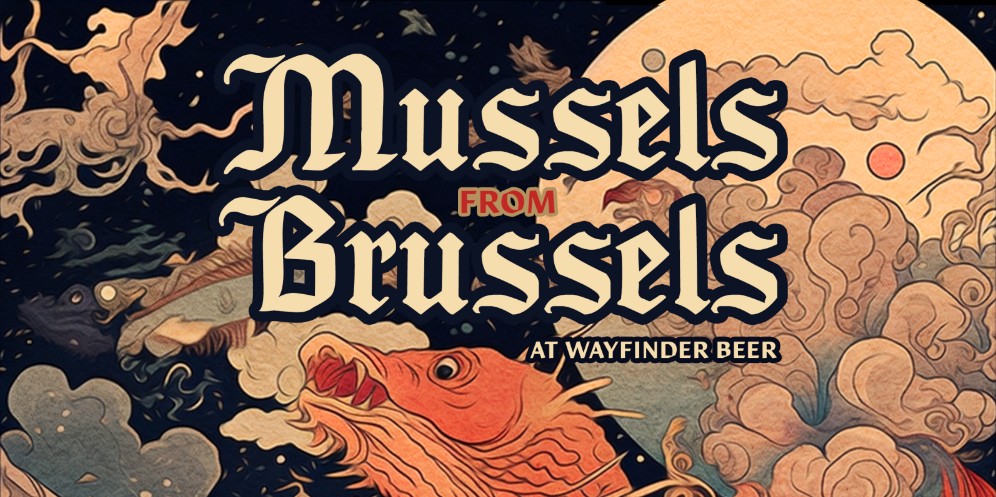 Mussels from Brussels
Tue, Jun 20 from 12pm - 8pm
Portland Beer Week and Wayfinder Beer present 'Mussels from Brussels' a tasting and pairing competition pitting 5 breweries against each other for the best mussels sauce and beer pairings!
The 2023 Mussels from Brussels features last year's champion Alex Ganum of Upright Brewing defending the title for best mussels sauce and pairing, up against Block 15 Brewing, Little Beast Brewing, Monkless Belgian Ales, and Wayfinder Beer.
Each attendee will be treated to a bowl of steamed mussels, a side of frites, and a flight of 5 brewer made mussel sauces, and a flight of 5 of their beers. It's a pretty rockin' shellfish deal for only $38.
VIP Sales are now closed, but walk-up general admission is open starting at 4pm for $38 for the full plate and all pairings.
MUSSELS FROM BRUSSELS
Tuesday, June 20th
VIP 12-4pm
General Admission 4pm until sell-out.
Winner announced at 8pm!
Location: Wayfinder Beer, 304 SE 2nd Ave, Portland, OR 97214