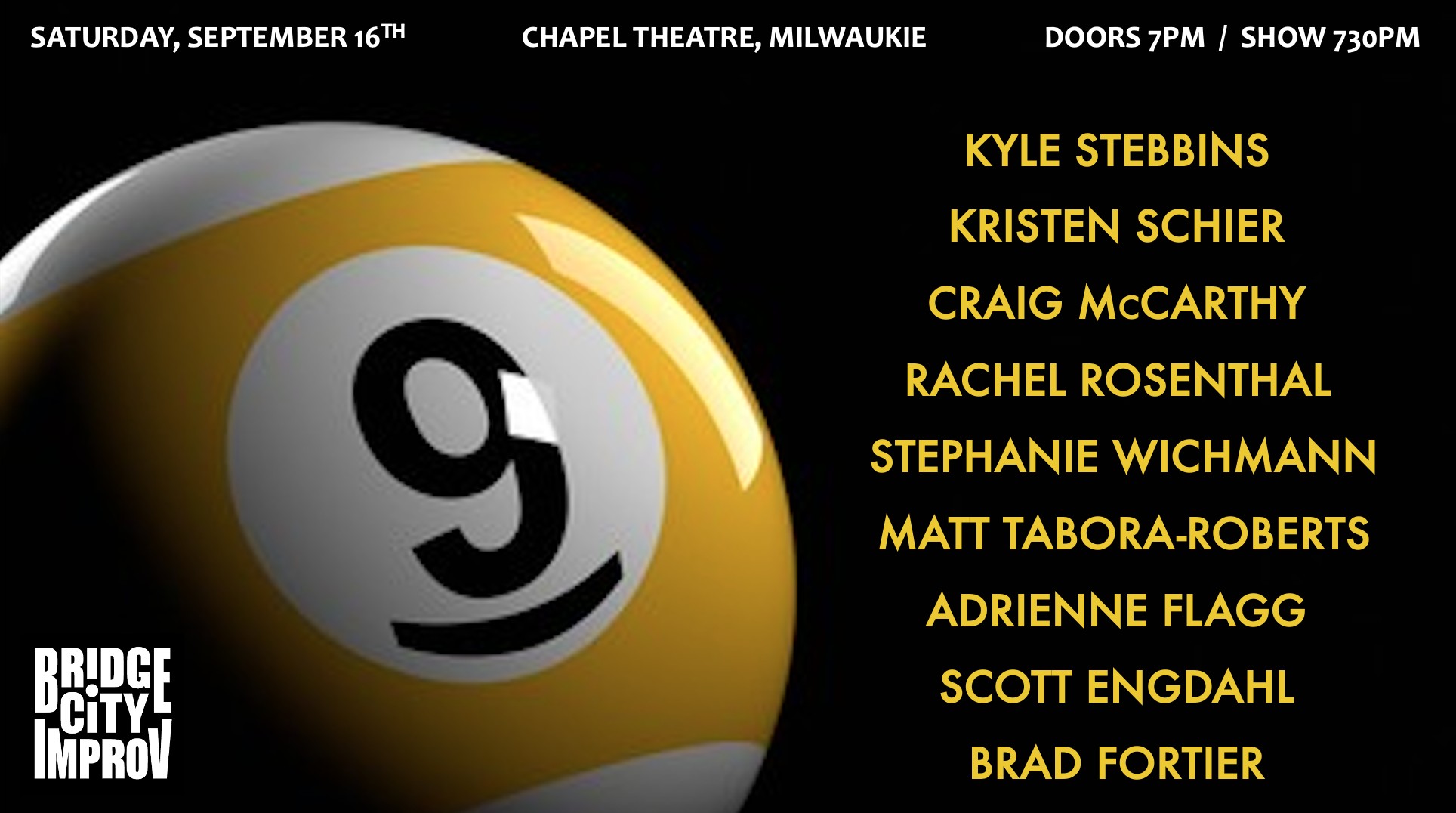 Bridge City Improv: NINE
Sat, Sep 16 at 7:30pm
Doors open at 7pm.
Beer. Wine. Concessions.
All ages welcome, though assume PG-13 content.
Bridge City Improv presents NINE, an evening of improv comedy highlighting nine top-notch Portland area improv comedians. Get ready to be entertained with the unscripted and unpredictable stylings of Kyle Stebbins, Kristen Schier, Craig McCarthy, Rachel Rosenthal, Adrienne Flagg, Matt Tabora-Roberts, Stephanie Wichmann, Scott Engdahl and Brad Fortier.