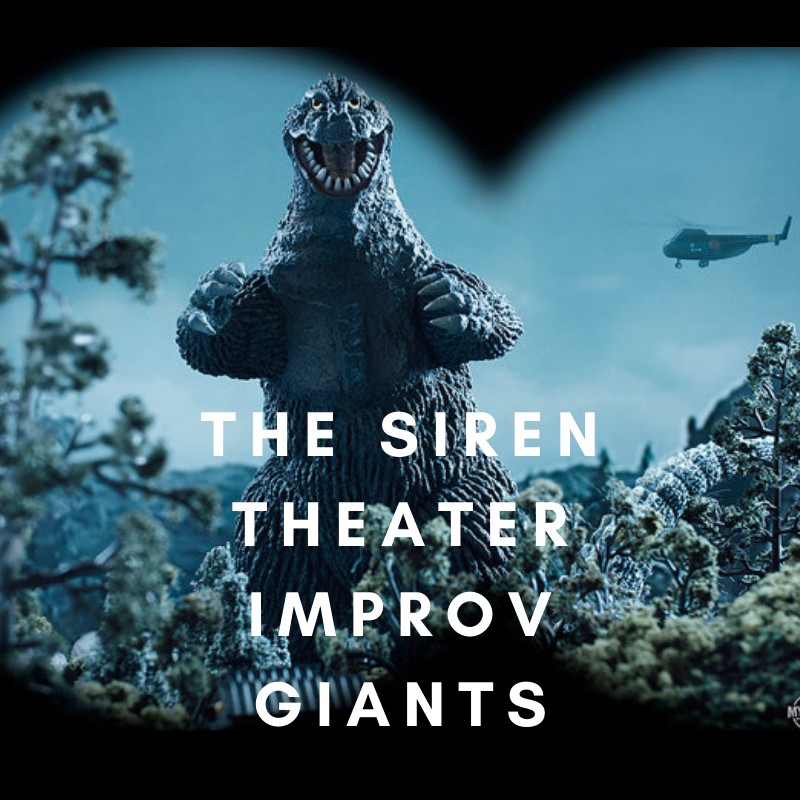 The Siren Theater Improv Giants
Thu, Oct 26 from 7:30pm - 9pm
The Siren Theater Improv Giants- making up smart and sexy comedy right on the spot
The Siren Theater is all about comedy and tonight we bring you a night of personal stories and improv comedy from The Siren's own Improv Giants! A group made up of some of the smartest, fastest, funniest, and quite frankly the tallest improv comedians around! If you love comedy you have def seen them perform on a stage or screen somewhere cuz they are BUSY. Join them as they bring their signature brand of improv comedy made up on the spot right to your face!
Featuring the improv comedy of these Giants:
Shelley McLendon (The Aces, The Siren Theater)
Tyler Quinn (Curious Comedy)
Kristen Schier (Kickstand Comedy)
Nicholas Kessler (Portlandia, Portland Center Stage)
Jed Arkley (The Siren Theater)
Opening the night will be the intermediate improv students from The Siren Theater's improv class taught by Nicholas Kessler!
7:00 doors/ 7:30 show
$5-$20 pay what you want!
More info at sirentheater.com