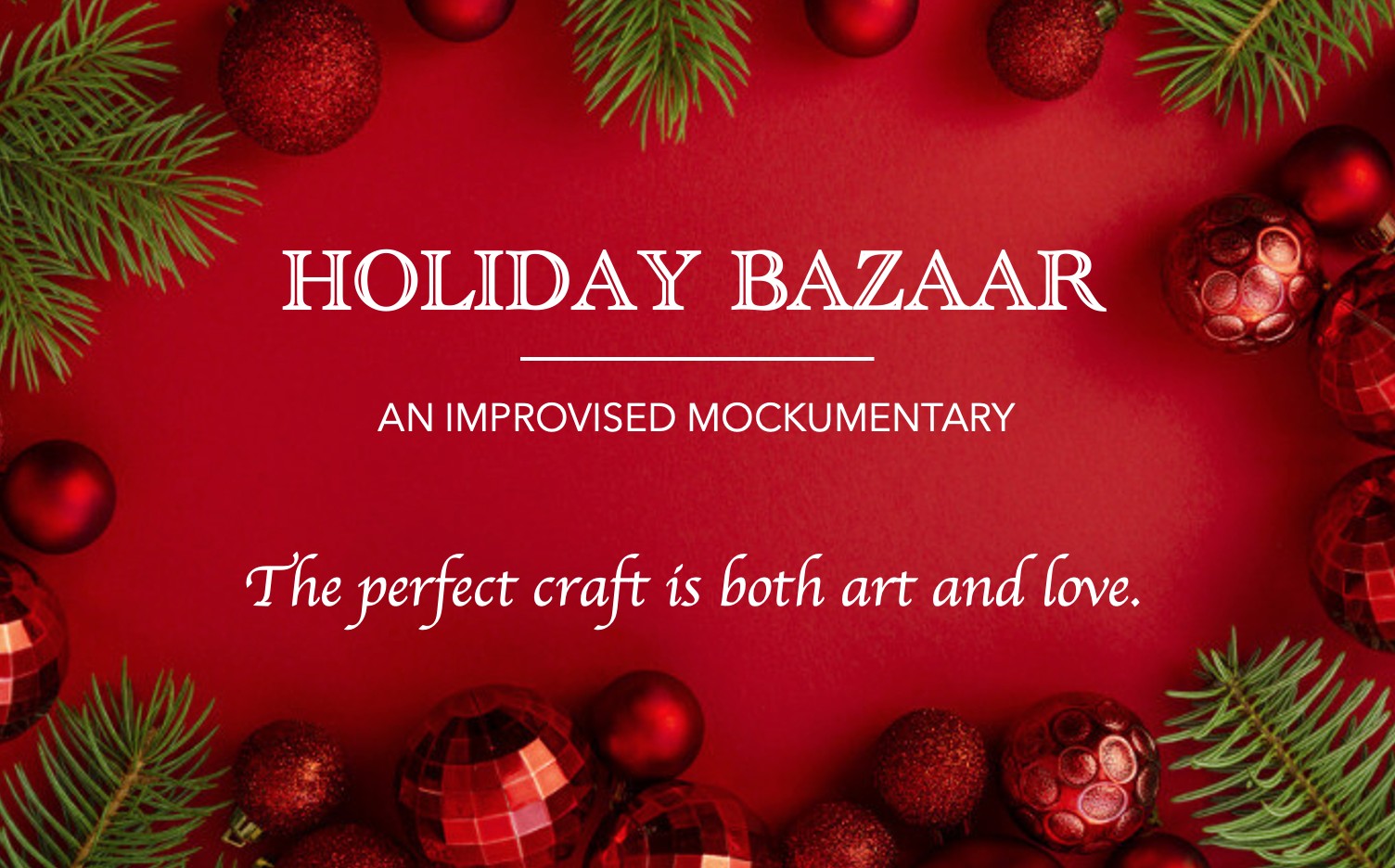 Bridge City Improv presents:
Holiday Bazaar
Sat, Dec 2 at 7:30pm
Doors open at 7pm.
Beer, wine, concessions.
All ages welcome, though assume PG-13 content.
An evening of improv comedy in the style of Christopher Guest's mockumentaries A Mighty Wind, Waiting for Guffman, and Best in Show. We bring you a day at the Holiday Bazaar, where you'll meet dedicated crafters who believe that the perfect craft is both art and love.
"Bridge City Improv brings together combinations of improvisers in the area to create performances that are smart, funny, unpredictable, and joyous." — Barbara Scott, founding member of BATS Improv, San Francisco
"I always enjoy playing with Bridge City Improv. They curate fantastic, dynamic line-ups featuring some of the most talented improvisers in town. They create stories and characters with great intention, skill, and joy. As a performer, I feel a sense of community at Bridge City Improv shows, and I am grateful for the opportunity to play with such a welcoming and supportive group of improvisers." — Katie Nguyen, Portland Mercury Genius of Comedy, Willamette Week Funniest Five
"BCI shows will always give you a great night out and what improv can and should be… You can expect a top-quality performance drawing from a large and experienced talent pool. I've seen a LOT of improv in the Portland area and BCI productions are the cream of the crop." — Tom Johnson, founder and artistic director of the Brody Theater 1996-2018