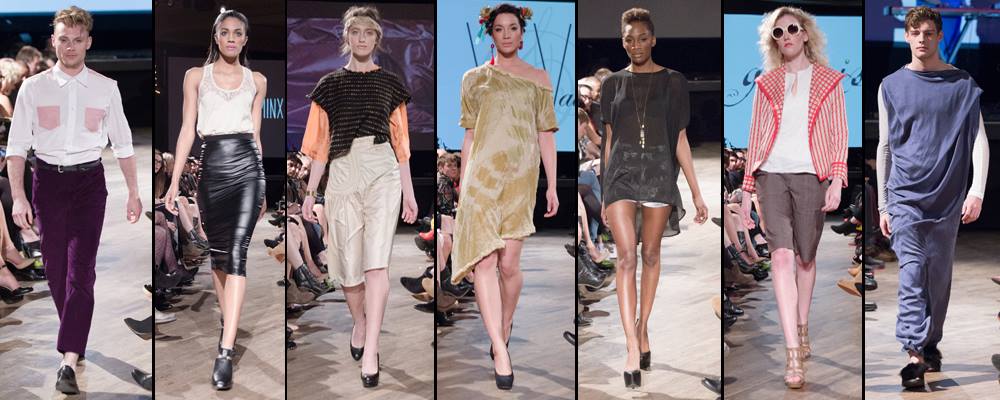 Fade to Light: A Multidimensional Fashion Event
Wed, Aug 26, 2015 at 6:30pm
Wentworth SubaruCity Presents:
Fade to Light: A Multidimensional Fashion Event

Featuring New Collections From:
Altar PDX
Bryce Black
Gunnar Deatherage
Rogue Minx
Sara Bergman Apparel
Stefanie Says
StudioSKB
WWJJD

Music by DJ Gregarious

Hair and Make-up by Beau Monde College of Hair Design

Doors at 6:30PM | Show at 8PM

Premier Tickets: $50- A guaranteed front row seat.

VIP Tickets: $35- A guaranteed second row seat.

Seated General Admission: $20- A seat in the third or fourth row (first come first serve.)

General Admission: $12 Advanced, $15 Day of Show- Standing and balcony seating.

$10 Student- Standing and balcony seating (Box Office Only.)

All Ages, Bar with ID

Afterparty directly following the show in Lola's Room featuring DisckJockey Thomas FlightRisk Wilson. Open to all guests except for those under 21 years of age.

Tickets on Sale Now!

For every ticket purchased $1 will be donated to Children's Healing Art Project (CHAP), who's mission is to bring the healing power of art to children in crisis and their families through a mobile team of teaching artists working in partnership with hospitals and community organizations. At CHAP we believe that children should be known for their creativity ingenuity, rather than their disease, diagnosis or disability. CHAP's teaching artists provide over 60 hours of art adventures weekly in area hospital waiting rooms, family rooms, and bedside. CHAP's innovative and interactive healing arts programs serves critically and chronically ill and disabled children, teens, and their loved ones through art adventures designed to strengthen, engage, and inspire. CHAP's inclusive programs are always provided free of charge to participants and are open to children affected by illness or disability. All ages, backgrounds and ability levels are welcome.

Brought to you by:
Elizabeth Mollo Productions

Sponsored by:
Wentworth Subaru
Portland Mercury
94.7 FM KNRK Portland
Oni Press
OSI Photography
Vita Coco Coconut Water

Twice a year in February and August The Crystal Ballroom plays host to a dynamic fashion show where each designer is encouraged to think outside the box regarding their runway presentation. Fade to Light aims to not just be a fashion show, but to be an experience that leaves the viewer with a solid understanding of each designer and the collections being shown. The first Fade to Light occurred in 2012 and was conceived by Elizabeth Mollo, whom heads the show twice a year as the executive producer. Fade to Light routinely showcases the work of both established and emerging designers within the Portland fashion community, including Project Runway winners and alums and graduates from The Art Institute of Portland and Portland Sewing's Fashion Forward Program.