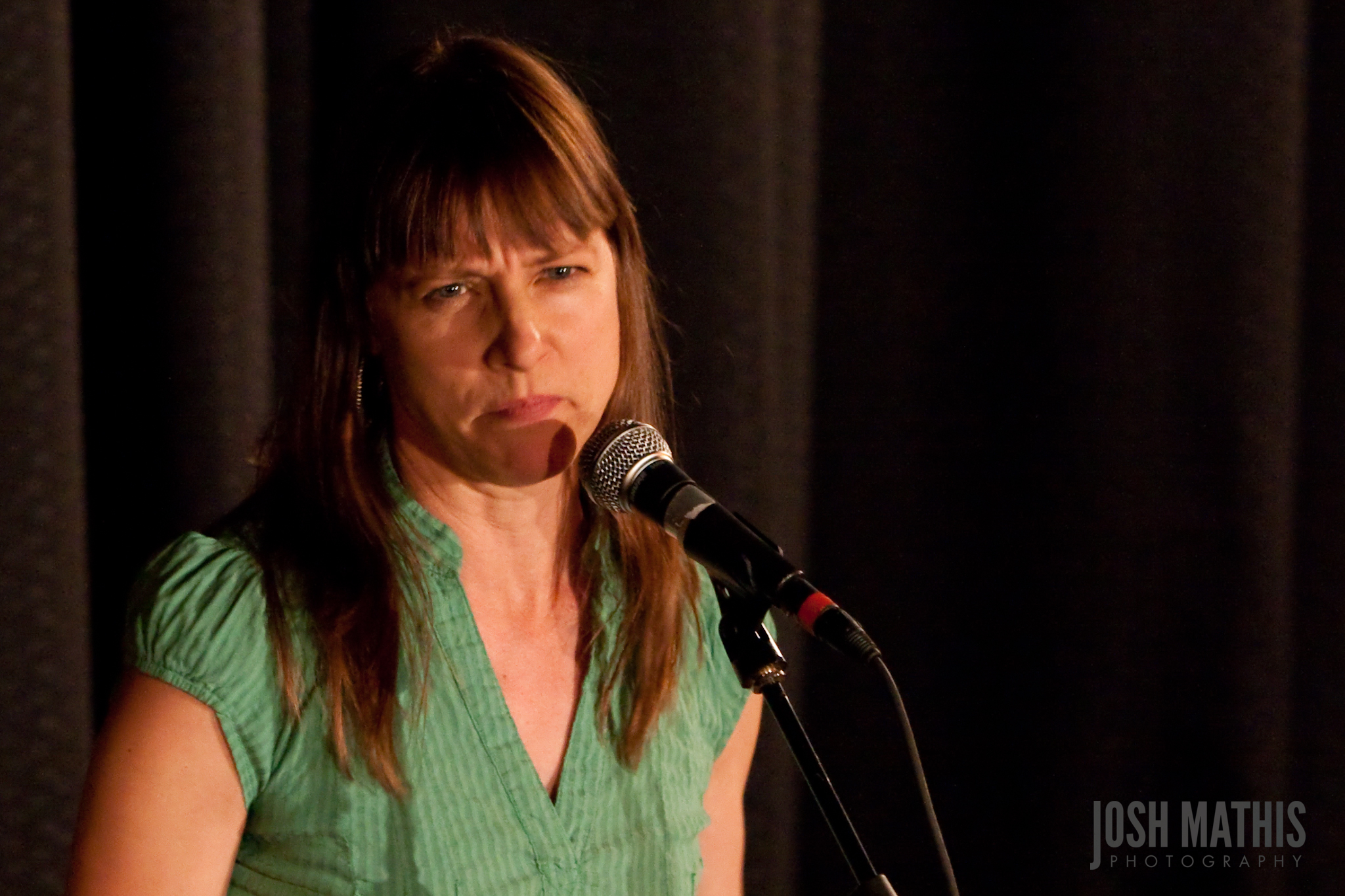 Literary Arts Presents Back Fence PDX: RUSSIAN ROULETTE Wordstock Edition
We are sold out of seated tickets. A few, however, may become available at the door. We will also have 20 SRO tix available for $10 each. (Sales for the SRO tickets start when doors open at 8:00pm. SRO tickets will not be let into the theater until right before the show begins.)
This special Back Fence PDX: RUSSIAN ROULETTE features the audience-voted winner from the October show, 3-Time Winner, SHANNON BALCOM (PDX)and Wordstock-ers and returnees Author of the memoir collection Yokohama Threeway and Other Small Shames, the New York Times bestselling comic memoir Everybody Into the Pool, BETH LISCK (NY), Author of Turtleface and Beyond (Farrar, Straus and Giroux) + Emmy Nominated Filmmaker The Making of South Park: 6 Days to Air, ARTHUR BRADFORD (PDX), Drummer for Blitzen Trapper, BRIAN KOCH (PDX), Author of the poetry collection Often Go Awry (University of Hell Press) + Poetry Slam Champion, BRIAN S. ELLIS (PDX) — along with first-timers: Author of Dark Sparkler (poems, Harper Perennial )+ Nominated for an Emmy, Golden Globe for her work in TV/Film, AMBER TAMBLYN (NY/LA), Author of three novels including The Dead Lands (Grand Central/Hachette) + Screenwriter/Director + Writing has appeared in Esquire, GQ, Time, Tin House, BENJAMIN PERCY, and Author of Girl at the Bottom of the Sea (McSweeney's McMullens), sequel to A Mermaid in Chelsea Creek + Performed Internationally with Sister Spit/Editor of Sister Spit Books, MICHELLE TEA (SF).
Hosted by B. FRAYN MASTERS & MINDY NETTIFEE
Music by BOBBY D from XRAY
$15 GA - $20 VIP ADVANCE (VIP seats will be reserved on the main floor in the front rows until 5 mins before showtime)
More about RUSSIAN ROULETTE… How it works: each show begins with a full wheel of juicy story prompts. One of the 8 storytellers will be randomly drawn. They spin the wheel to decide the prompt for their story. They can play or pass. If they pass another teller can steal their prompt. Then the risky part…each storyteller has only 5 minutes to come up with a true 5-minute story based on that prompt! It's like we invented a new game called truth AND dare.At the end of the night, the audience will select a winner who will receive 50 bucks and some other cool prizes, like bragging rights for life. The winner will be invited to come back to the next show!
And one lucky audience member will also win prizes!
DOORS 8:00PM | SHOW 9:00PM | 21+
*Storytellers subject to change without notice. Stories may contain explicit language and/or subject matter.