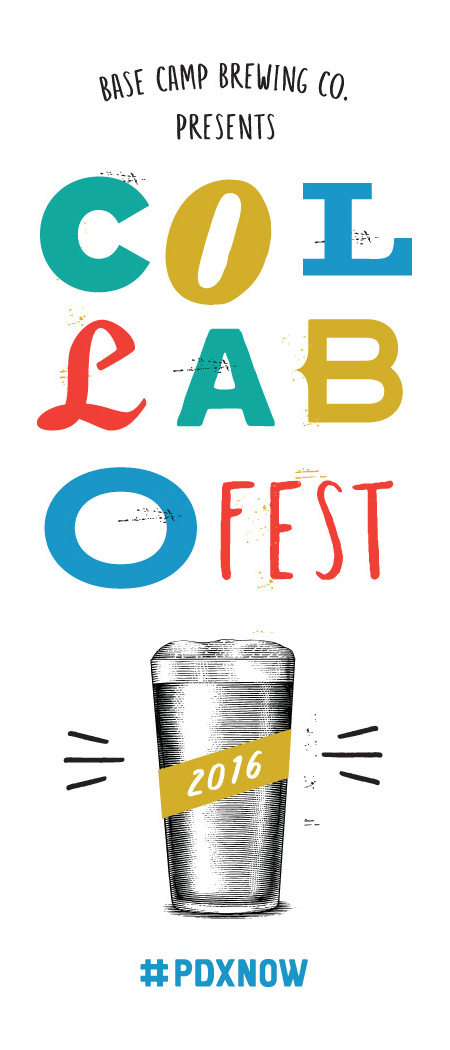 #PDXNOW Presents Base Camp's Collabofest
#PDXNOW Presents Base Camp's 2nd Annual Collabofest!
Collabofest showcases the authenticity and creativity of the Portland beer scene. This year will feature 16 breweries plus two amazing cideries as they collaborate to create new innovative brews and ciders.
The event will kick off on January 30th at 1 pm for our VIP guests and a special brewers meet and greet. Doors open to the public at 2 pm and the party continues until 8 pm. This is more than just a beer festival, there will also be live music, human fussball, food trucks and the event is open to all ages!
We look forward to celebrating with you all!
This years pairings include:
Ex Novo and Ecliptic Brewing
Burnside Brewing and Common's Brewery
Gigantic Brewing and Stormbreaker Brewing
Breakside Brewing and BTU Brewery
Base Camp Brewing Company and Culmination Brewing
Occidental Brewing and Hopworks Urban Brewery
Laurelwood Public House and Baerlic Brewing
Widmer Brothers and Fat Heads Brewing
Reverend Nat's Cider and Cider Riot
Local Nonprofit Sponsors
This year we are really excited to announce that we will be working with two non-profits; the Oregon Natural Desert Association and Oregon Brewshed Alliance. We will be focusing on sending funds and support to help protect the Oywhee Canyonlands and Oregon watersheds, keeping our lands protected and our beer clean!