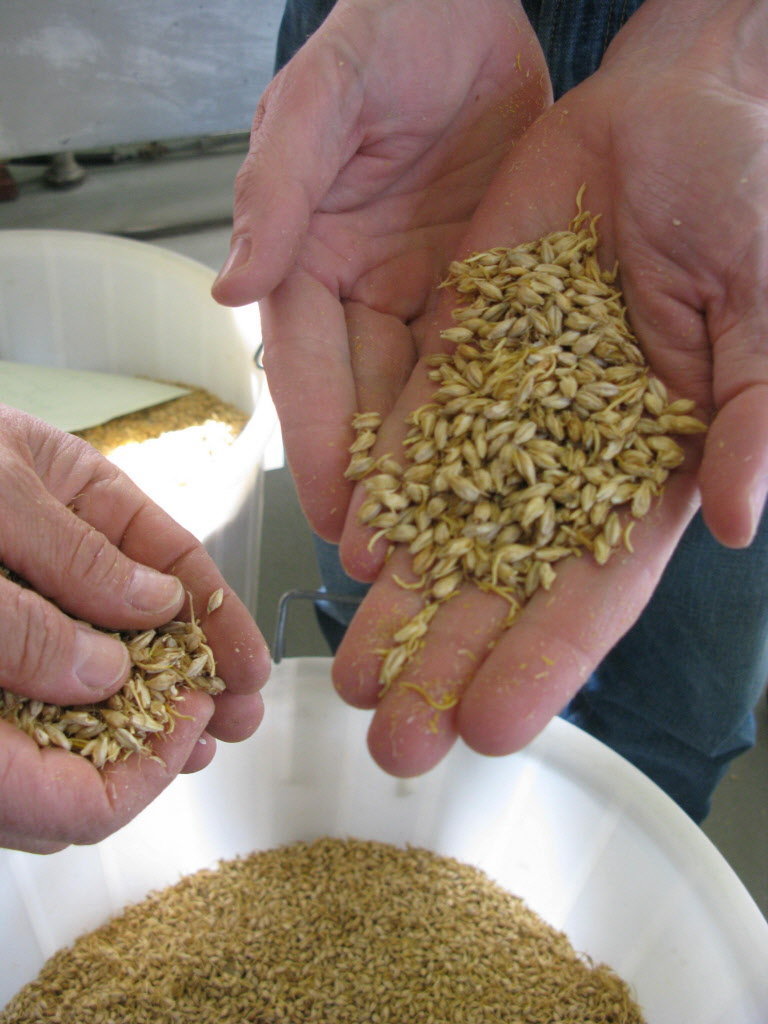 Malt: translating Barley to Beer
Wed, Jun 15, 2016 at 5:30pm
Oregon State University and Portland Beer Week present a new educational seminar - Malt: translating barley to beer. This two hour class offers sampling, education and hand-on experience lead by professor Pat Hayes of Oreogn State University and Tanner Davies of Great Western Malting. Complimentary beer samples that showcase the malts are provided by Hopworks Urban Brewery.
Tickets are only $5!
Messages:
Barley is the base of beer, but can't do it without the conversion to malt.
Malting is controlled germination to achieve proper balance (and types) of proteins and carbohydrates.
Barley malt is the optimum food for brewer's yeast.
The palette of malts is created by combinations of time, temperature, and moisture.
The evolving story of barley contributions to beer flavor: the effects of variety. growing location, and malt house
Malt: not just for beer anymore. Culinary uses
Topics:
Barley:

With and without hulls
2-row, 6 row
Growth habit: spring, winter, facultative
End uses: feed, food, malting and multi-use
Production: Planting, growing, harvesting, cleaning
Growing and processing your own
Buying locally
Malting:

Steeping
Germinating
Kilning
Alternative outcomes achieved by varying one or more of the above
Interpreting the malt certificate of analysis
Making your own
Craft malting
Large scale malting
Hands-on:
Barley grain samples – with and without hulls
Samples of steeped, germinating, and kilned malts
Malt tastings

Same variety, same/similar malt style: different malt houses
Same variety: different malt styles

Beer tasting: the effects of malt types based on same variety
OSU Professional and Continuing Education partners with OSU's Brewing Science team to provide onsite and online workshops for brewing industry professionals, craft beer and cider entrepreneurs, cider makers, homebrewers and more. Drawing upon expertise as the leader in hops and brewing research and experience with the nation's Fermentation Science degree programs, our workshops include: Craft Brewery Startup Workshop, Craft Cidery Startup Workshop, Beer Quality and Analysis Series, Cider Making Workshop, Cider Quality and Analysis, and Origins of Beer Flavors and Styles. You'll find alumni of our degree and workshop programs among the ranks of those leading the craft beer and cider boom. Participants in our workshop benefit from the expertise, insight and guidance of industry leaders and our own experts in hops, brewing, beer quality and sensory analysis. Our team is pleased to serve as the education sponsor for Portland Beer Week 2016, and we look forward to meeting both old and new friends alike at this year's events.