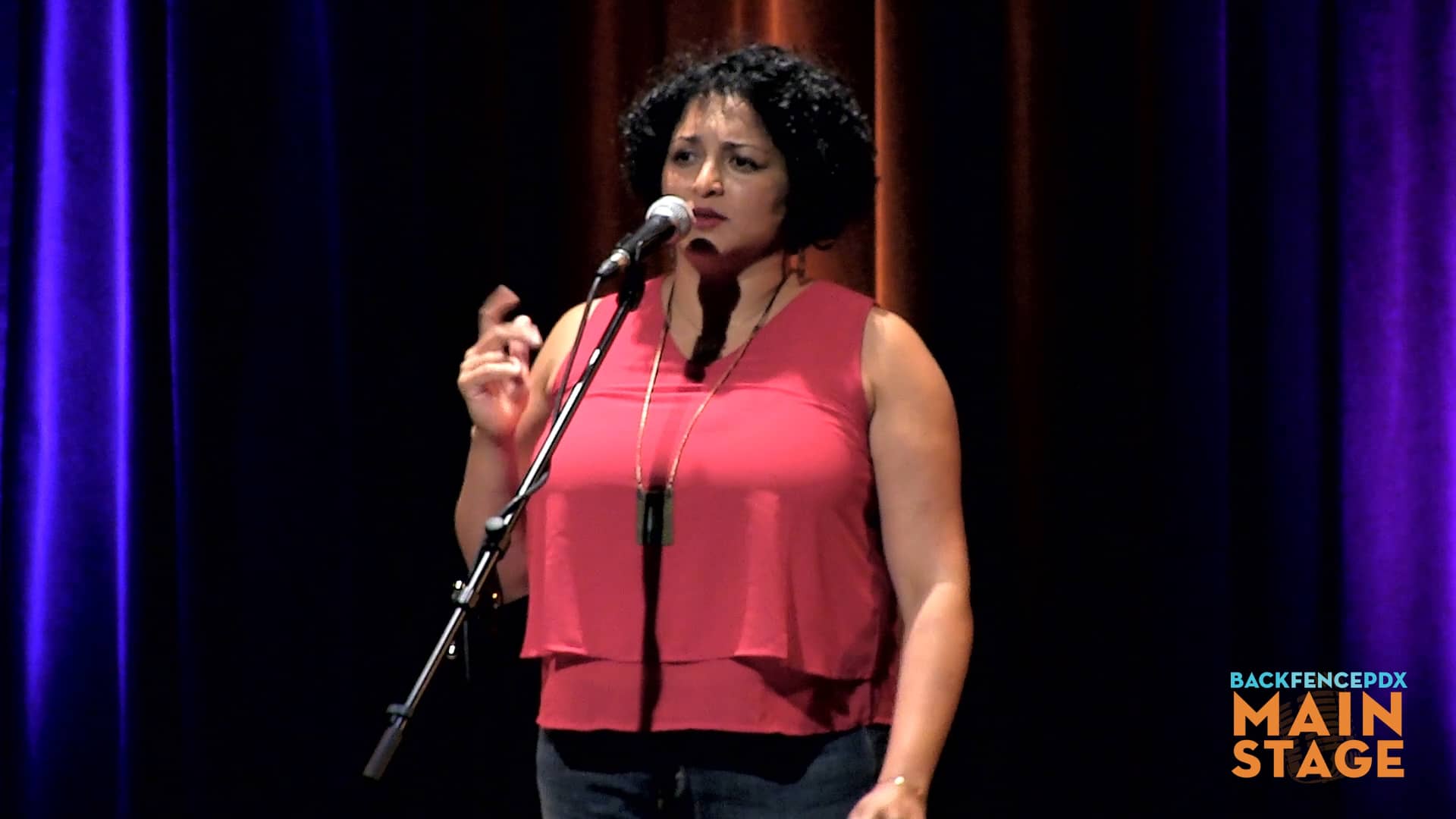 Back Fence PDX: MAINSTAGE ⎮ Knife
Stories that get under your skin like a KNIFE. YES! As in: cuts like a knife, the air was so thick you could slice it with a knife, going under the knife, stabbed in the back, culinary mayhem, thanksgiving turkey drama, anyway you slice it this is gonna round out the year quite nicely.

FEATURING* returning crowd favorite Writer for Arrested Development, Showrunner for I'm Sorry JOEY SLAMON, Professional Actor, Spent 2017/2017 Acting in Various Productions for Oregon Shakespeare Festival/Will be Returning Next Season, Won Best Smile in 6th grade, Beloved by Truckers and Toddlers Alike LAUREN MODICA, named one of the Portland Mercury's Geniuses of Comedy, Host of Earthquake Hurricane KATIE NGUYEN, Marketing/Communications Director for ADX PDX, Consultant for Makers/Artists, Almost Killed by Dairy Cows — Twice, Tattoo Gun Exploded During a Tattoo Burning Him and the Artist MATTHEW PRESTON, and Event & Marketing Manager at Portland Monthly, Lived in 10 Cities in 10 Years/Had Just as Many Therapists, Child Idols were Ethel Merman & Pacey from Dawson's Creek RACHEL RATNER!
A portion of ticket proceeds will go to Oregon Food Bank. The Oregon Food Bank distributes food through a Statewide Network of 21 Regional Food Banks and approximately 970 partner agencies in Oregon & Clark County. Their mission: To eliminate hunger and its root causes... because no one should be hungry.
Hosted by B. FRAYN MASTERS & MINDY NETTIFEE
$16—$28 ADVANCE ⎮ $20 DAY OF SHOW For $28.00 there a limited number of VIP tickets available, reserved until 7:50pm, on the front rows of the main floor. — Note: We will have walk-up tickets set aside for sale at the door.
DOORS 7:00PM ⎮ SHOW 8:00PM
*Storytellers subject to change without notice. Stories may contain explicit language and/or subject matter.