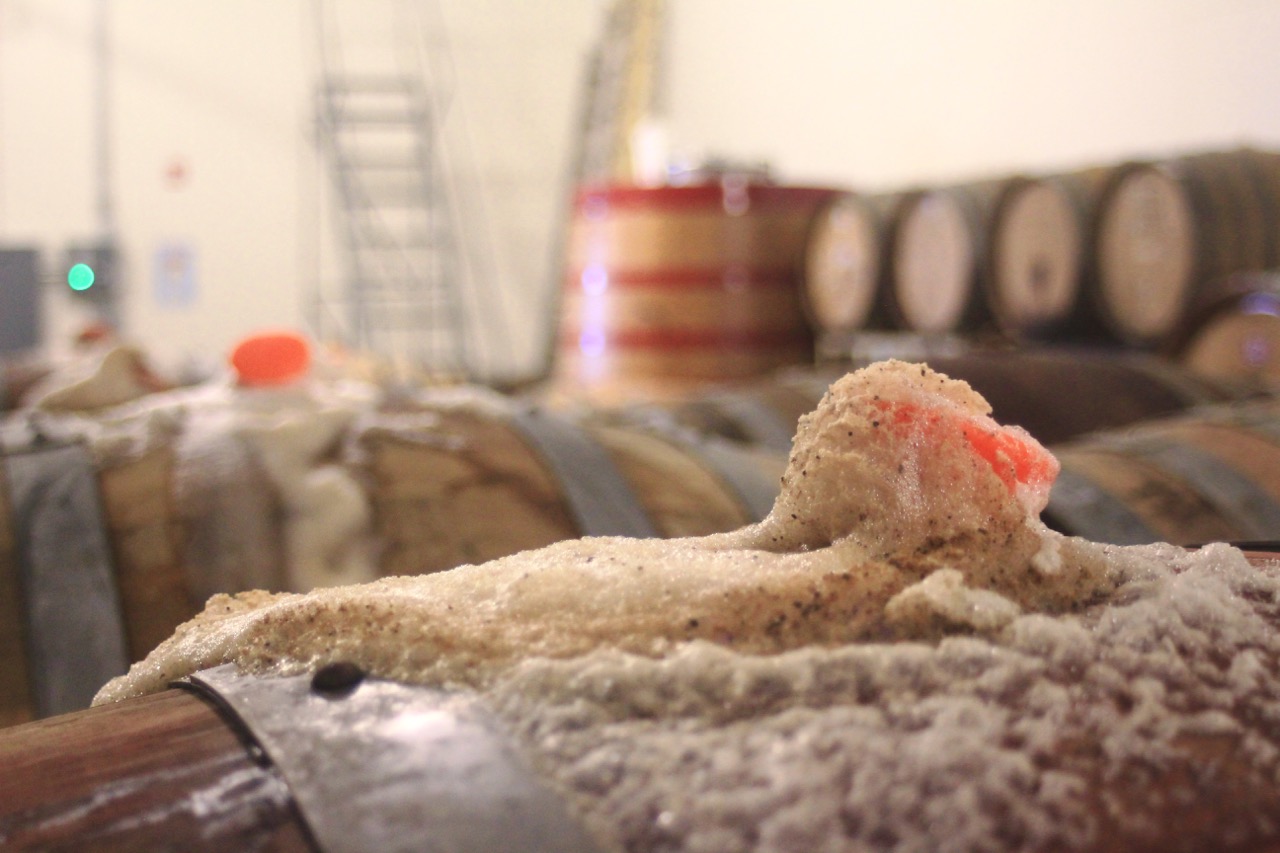 Sour & Wild Ale Seminar
Tue, Jun 13, 2017 at 5:30pm
Oregon State University and The HR Group presents the Portland Beer Week Sour & Wild Ale Seminar on Tuesday, June 13th at 5:30pm at Zoiglhaus Brewery. Learn from and taste the best from Ryan Fields (Beachwood Brewing Blendery Brewmaster), Trevor Rogers (Brewers/Owner at De Garde Brewing), Andrew Schwartz (Modern Times Beer's lead Sour Bug guy) and Ben Edmunds (Brewmaster at Breakside Brewery.) Attendees not only get a one-of-a-kind learning experience but will get to sample two or three rare, specialty sour, wild and mixed fermentation ales from each brewer over the course of the roughly two hour seminar. Time will be allotted to ask questions and mingle with the brewers and Zoiglhaus Brewery will be open for post beers and dinner after the seminar.
Ryan Fields, Beachwood Blendery
Featured beers:
Dia de los Mangos - Blend of one year old barrels aged on mango and tamarind for 8 weeks and infused with Ancho, Aleppo, Aji Amarillo, Guajillo, and Green Serano chili
Chaos is a Friend of Mine - the result of blending barrels of our base beer to produce the flavor profile of a Belgian Lambic. We begin with a traditional grain bill composed of pilsner malt and raw wheat, which is then boiled for an extended amount of time with aged hops. The wort is then fermented and aged in neutral French oak barrels with our diverse house culture. Chaos ensues from the countless strains of yeast and bacteria fighting for dominance, and after 9 - 14 months in the barrel, we introduce the power of blending to bring order back, ultimately creating a beer that's greater than the sum of its parts. Funk takes center stage in this brew, with notes of barnyard, stone fruit, and aged hops. A balanced and clean acidity make this beer tart, yet extremely palatable, with a full body and crisp dry finish.
Into the Great Unknown with Galaxy, Citra - our dry hopped series of lambic inspired' beer. We start out by blending 9-14 month old barrels, then dry hop in the blending tank with a specific variety of hops (in this case Mosaic), and bottle condition with wine yeast for at least three months.
Andrew Schwarts, Modern Times Beer
Featured beers:
Goblin Ski Patrol - Inside this bottle are four exceptional beers, painstakingly assembled into a mind-bendingly tasty Voltron formation. We meticulously blended Batch 1500 - a red wine barrel-aged sour blond, a funky saison, and a complex grisette aged in a clay amphora to create one singularly delicious beverage. Within this formidable nexus of flavor are notes of citrus, red berry, tropical fruit, and herbal funk, underscored by subtle minerality and a soft, dynamic acidity. It's a breathtaking blend that manages to highlight the strengths of each of its four stellar components while remaining shockingly drinkable. ABV: 6.9%
Symmetric Orchestra with Passion Fruit & Mango - Symmetric Orchestra is an otherworldly sour beer fermented with over a dozen strains of Brettanomyces and aged on oak. After a careful kettle souring, this beer mingled with a veritable United Nations of funky cultures and wood until sufficient awesomeness had been achieved. We then added a boatload of mangos and passion fruit to the mix, yielding a beer that's sour, deeply funky and exploding with tropical magic that carries through to a lingering, oaky finish. Drink it, and be excellent to each other. ABV: 7.4%
Trevor Rogers, De Garde Brewing
Featured beers:
The Blossom - A wild ale, spontaneously fermented in oak after our normal coolship inoculation with our native yeast and bacteria, and further aged in oak for up to two years. After maturation, this was further aged on hand picked peach blossoms from Baird Family Orchards, then blended and naturally conditioned in bottles.
The Broken Truck - A wild ale, spontaneously fermented in oak after our normal coolship inoculation with our native yeast and bacteria, and further aged in oak. This year was blended from four different years of barrels, then naturally conditioned in bottles.
Ben Edmunds, Breakside Brewery
Featured beers:
#MakingFriendsMakingMemories - Blend of sour wheat beers aged on raspberries then partially aged in French oak with Brettanomyces. Oldest Beer in Blend: 40 months. Youngest Beer in Blend: 22 months. Acidity: High. Brettanomyces/Funk: Medium. Barrel Character: Low. Fruit: Oregon Raspberries. ABV: 7.5%
Name TBD - A Rum Barrel-Aged Passionfruit Sour with Coconut
Oregon State University's Brewing Science experts partner with beer industry pros to provide on-site and online workshops for brewing industry professionals, craft beer and cider entrepreneurs, cider makers, home brewers and more. Drawing upon expertise as the leader in hops and brewing research and experience with the nation's Fermentation Science degree programs, our workshops include: Craft Brewery Startup Workshop, Craft Cidery Startup Workshop, Beer Quality and Analysis Series for Pro Brewers, Cider Making Workshop, Cider Quality and Analysis, Sensory Evaluation of Wine and Origins of Beer Flavors and Styles. Take advantage of 15% savingson OSU beer and cider programs with code BeerWeek (through June 30). You'll find alumni of our degree and workshop programs among the ranks of those leading the craft beer and cider boom. Participants in our workshop benefit from the expertise, insight and guidance of industry leaders and our own experts in hops, brewing, beer quality and sensory analysis. Our team is pleased to serve as the education sponsor for Portland Beer Week 2017, and we look forward to meeting both old and new friends alike at this year's events.