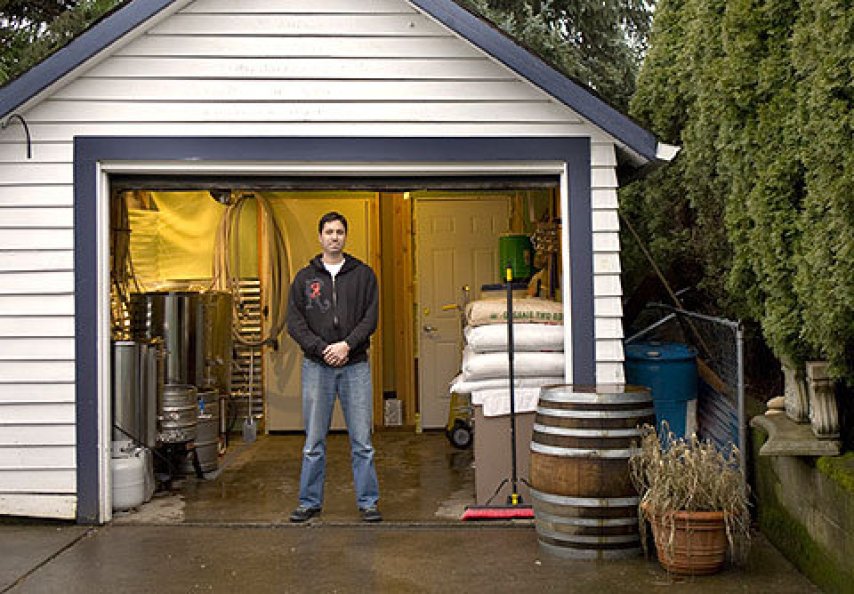 From Garage to Pub: Startup Seminar
Sat, Jun 10, 2017 at 11am
Oregon State University and The HR Group present the Portland Beer Week "Garage to Pub: Startup Seminar" seminar hosted by The Commons Brewery.
This seminar is designed for aspiring and/or new startup brewers interested in taking their hobbies from nano to successful tasting room, brewpub or production brewery status. We will speak to those who did and have built successful businesses from their detached garages to fully distributed draft and bottle production and successful brewpub operations.
Mike Wright, is the founder and original head brewer of The Commons Brewery. He started out as "Beetje", a nano Belgian/Farmhouse-inspired brewery in his garage before opening a 7bbl brewery and tasting room in southeast Portland and changing the name to The Commons. The brewery is now in it's 3rd iteration with a large tasting room and 15bbl brewery with distribution in and out of state of their draft and 750ml bottles.
Tomas Sluiter, is the founder and brewmaster of Culmination Brewing Co. and leading Brewery Consultant that travels the world helping put together and consult on nrew breweries. Culmination Brewing was awarded Best New Brewery at the Oregon Beer Awards in 2016 and operates a popular taproom and production brewery in northeast Portland.
Colin Rath, co-founder of Migration Brewing on NE Glisan St. in Portland. The brewpub and production brewery built themselves up from the ground floor and building a significant distribution business by-hand-delivery without the help of a beer distributor until recently. They now bottle their beer year-round, operate a popular taproom, distribute to Washington and recently signed a deal with Columbia Distributing.
Oregon State University's Brewing Science experts partner with beer industry pros to provide on-site and online workshops for brewing industry professionals, craft beer and cider entrepreneurs, cider makers, home brewers and more. Drawing upon expertise as the leader in hops and brewing research and experience with the nation's Fermentation Science degree programs, our workshops include: Craft Brewery Startup Workshop, Craft Cidery Startup Workshop, Beer Quality and Analysis Series for Pro Brewers, Cider Making Workshop, Cider Quality and Analysis, Sensory Evaluation of Wine and Origins of Beer Flavors and Styles. Take advantage of 15% savingson OSU beer and cider programs with code BeerWeek (through June 30). You'll find alumni of our degree and workshop programs among the ranks of those leading the craft beer and cider boom. Participants in our workshop benefit from the expertise, insight and guidance of industry leaders and our own experts in hops, brewing, beer quality and sensory analysis. Our team is pleased to serve as the education sponsor for Portland Beer Week 2017, and we look forward to meeting both old and new friends alike at this year's events.